As previously reported, Genuine Alaska Pollock Producers (GAPP) held their annual meeting on October 17, 2022, to detail the results of their ongoing efforts that measure U.S. consumer awareness and familiarity with Wild Alaska Pollock. Held at the Westin Seattle, the event showcased how much has changed with the perception and reality of Wild Alaska Pollock in a few short years but also highlighted where opportunities still exist with the product and for the fishery.
"Strategically Building Awareness and Demand for the Perfect Protein" was the theme for the event which was kicked off by Bob Desautel, co-founder, president and CEO of Global Seas and Nina Fisheries. He welcomed the crowd to GAPPs fourth annual Wild Alaska Pollock meeting, although this was only the second that has been in person due to COVID-19 restrictions. While formats and talking points change from year to year, there's one thing that has remained the same for each event and will remain unchanged going forward.
"Everything we do is about strategically building awareness for Wild Alaska Pollock," Desautel said.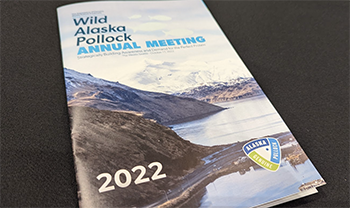 Alaska Senators Dan Sullivan and Lisa Murkowski addressed the crowd via separate video updates. Senator Sullivan mentioned his efforts to close the loophole that had allowed Russian/Chinese pollock to be purchased for school lunches. He also talked about his work on the Fighting Foreign Illegal Seafood Harvest (FISH) Act, which will combat foreign illegal, unreported and unregulated (IUU) fishing.
Senator Murkowski, who visited Pacific Marine Expo in Seattle in November of 2021, mentioned that Wild Alaska Pollock is largest sustainable fish in the world, which was one of the reasons the USDA recently made such a big purchase of Alaska pollock. She mentioned this purchase and upcoming efforts to create even more opportunities in the market are connected to Wild Alaska Pollock being an especially healthy, affordable and sustainable protein.
John Kurland from NOAA highlighted the work his organization does with fisheries to minimize bycatch that can otherwise shut down fishing operations. With pollock being the largest US fishery by volume, these efforts are essential. He also discussed the importance of fisheries to Alaska communities and how that defines the seafood strategy of NOAA.
"The challenges we're working through really come down to minimizing bycatch, adjusting to climate change and ensuring continued sustainability," Kurland said.
Craig Morris, CEO of GAPP, then took to the stage to highlight the seemingly simple questions that GAPP has had to ask and help answer when it comes to building awareness specifically for Wild Alaska Pollock. How do you create awareness for a product in plain sight?
"It's about building demand while also managing risk," Morris explained. We needed to position the fish in a way that gets it into new product forms and environments. That meant get it into drive throughs and in freezers. Our mission was to turn Wild Alaska Pollock into household name."
Morris showed slides and highlighted many of the ways that the "Wild Alaskan Pollock" branding is now being actively promoted as part of various marketing messages, highlighting how those efforts have resonated. Being able to call out how the product is wild caught, has an Alaska origin, is nutritious and sustainable has proven to resonate.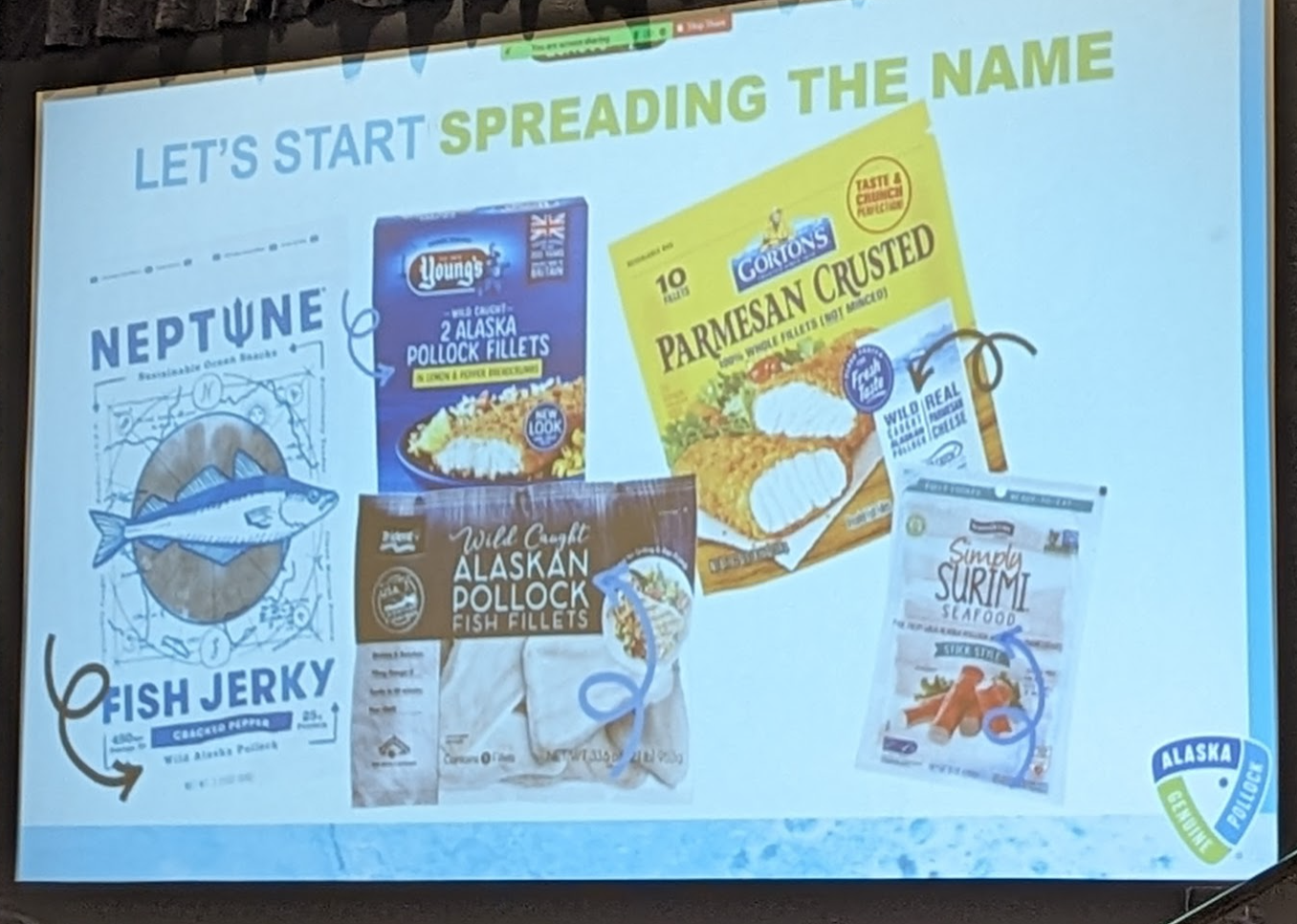 That resonance was further supported with numerous GAPP reports and pieces of research that were laid out by numerous presenters. Ron Rogness from GAPP mentioned that while there's been a 19% decline in catch, the wholesale value of the fishery production fell by only 1% to $1.329 billion in 2022. Pollock block imports are down but the price is up. Over the last three years, wild Alaska pollock has made up 75% of total Alaska pollock consumption.
While the prices are up, so are the costs. Ocean freight was up 466% in 2021 and held in 2022. However, those costs have not stopped the USDA purchases of fillets for schools and other institutions or an expansion into European markets. That is further connected to what Chris Rich from Eat Well Global mentioned, which is how the FDA has proposed to change the way nutrition is defined. This redefinition has created an opportunity for innovation around Alaskan pollock products and the way they can be positioned as part of this redefinition.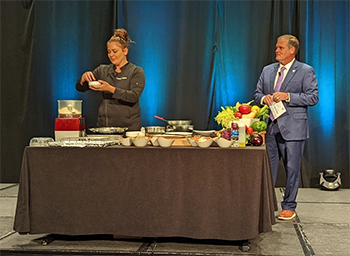 Changes in perception have been cultivated by GAPP thanks to their work with influencers like Chef Antonia Lofaso, who was on hand to provide a cooking demo. Chef Matt McKay further detailed what has resonated with Wild Alaska Pollock for his customers, which others from the food service industry further elaborated on during the "New Partnerships Charting New Territories" panel discussion.
"Wild Alaska Pollock screams sustainability and that's something our audience cares about in a big way," McKay said.
"It gives our audience something really different from what is otherwise a fairly meat-heavy menu," said Jay Gordon from Arby's. "Fish has a bright future at Arby's."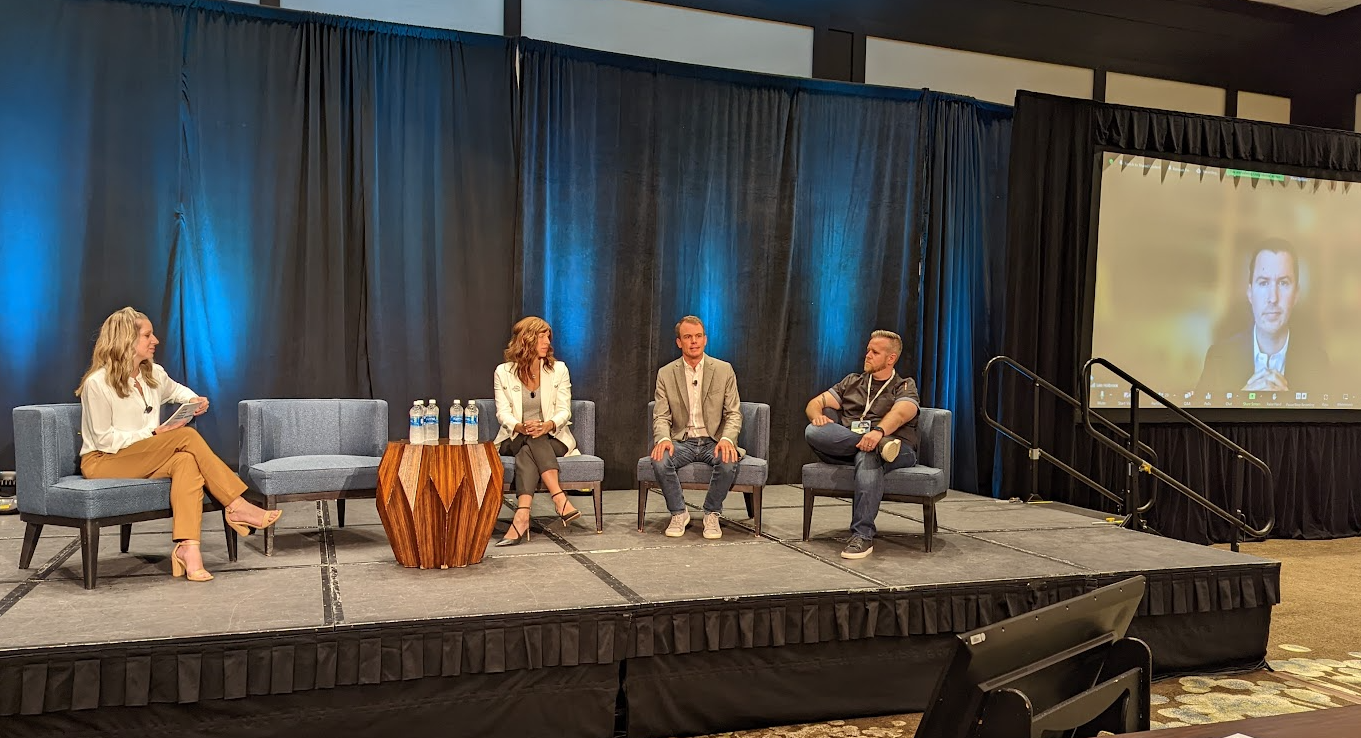 The essential question of the event was about what Americans think about Wild Alaska Pollock though, and GAPP conducted a detailed survey to capture those answers. Their online survey was designed to measure mass awareness among consumers. Their data showed that the familiarity of Wild Alaska Pollock went from 52% in 2019 to 56% in 2022. Additionally, 69% of participants in 2022 said that sustainability was important to them, which was up from 61% in 2021.
These findings provide context around what it means to see the sustainability story of GAPP woven into all communications. This work also better positions Wild Alaska Pollock as a high quality and affordable protein. Multiple presenters further underscore the value it can enable, which is something Jason Cervone from McDonalds's elaborated on. A sourcing director with the company, he mentioned how Alaska Wild Pollock is a true differentiator, with a mild flavor the creates all sorts of options for restaurants across the globe.
"The value speaks for itself," Cervone said, underscoring what has driven the change of perception and reality for Wild Alaska Pollock.
To end the day, the "Then and Now" panel highlighted the many ways the perception and reality of Wild Alaskan Pollock has changed on every level. One of the panelists pointed out that something that has not changed is the fishermen's connection to it. Fishermen are out in the middle of nowhere catching these fish to put food on the table for their families. In doing so, they're enabling the entire world to do the same in a healthy and sustainable manner.
"That connection between the fishermen and the consumers is one we never forget about, because it's what makes this industry move forward and creates the market," said Jim Johnson, from Glacier Fish Company.