International Workboat Show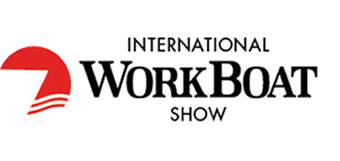 The International WorkBoat Show is the only place to access the best resources in the marine industry, all in one convenient location. Whether your business challenges are immediate, in the future or not yet known, the information, experts and products you'll find at this event will help you turn new ideas into reliable business solutions. Join thousands of professionals and over 1,000 exhibitors from around the world for the best networking event of the year.
Held alongside the International WorkBoat Show, the WorkBoat Annual Conference features impactful keynotes and over 20 sessions that provide crucial information on the most current regulations, technology and issues facing the commercial marine industry. This robust program will address multiple sectors of the industry and help you overcome the challenges that face your business.
The International WorkBoat Show and Annual Conference are produced by Diversified Communications and WorkBoat Magazine.