Seattle's Pacific Marine Expo hosted Alaska Sen. Lisa Murkowski as she walked the Alaska Hall during a brief layover in the Emerald City on Friday, Nov. 19.
The senator announced her intention to run again one week ago, shortly before joining 31 other Republicans to vote for the federal Infrastructure Investment and Jobs Act.
That bill includes "a range of provisions that are critical to improving, maintaining, and upgrading Alaska's infrastructure," according to a press release from Murkowski's office, including "roads, bridges, ports, airports, broadband, ferries, water and wastewater, resilience, and energy projects."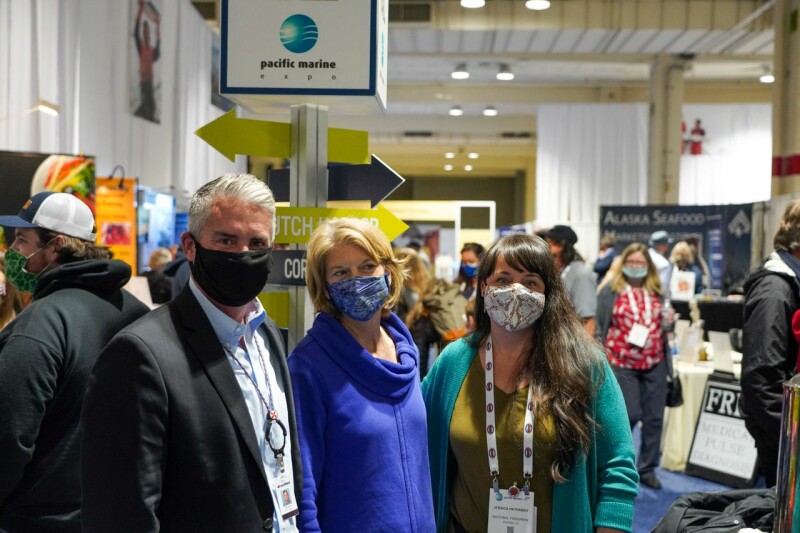 The senator spent about two hours visiting with Alaska's fishing industry leaders and stakeholders as she walked the show floor.