For the fourth consecutive year, the Genuine Alaska Pollock Producers (GAPP) and Ketchum PR will present the results of an annual survey measuring U.S. consumer awareness and familiarity with Wild Alaska Pollock. The reveal will take place October 17, 2022, at the annual Wild Alaska Pollock meeting at the Westin Seattle in Washington. The comprehensive research results are the annual barometer of the industry's efforts to turn Wild Alaska Pollock from an anonymous white fish into a household name.
"These results are not only GAPP's 'report card' but the compass that guides our industry's marketing and promotional efforts in the future," said Craig Morris, CEO of GAPP. "Each year we glean meaningful information about the U.S. consumer's mindset – not just about Wild Alaska Pollock but also about food and purchasing decisions in general, which helps us better position our fish to drive trial."
The research study conducted by Ketchum PR surveys a nationally representative sample of consumers to determine their awareness of Wild Alaska Pollock and familiarity with its leading attributes, including its provenance, sustainability, versatility and nutrition. Additionally, each year the research is used to measure "hot topics" affecting consumer behaviors – in 2021, for instance, the study measured the impact of COVID on food purchases and consumer mindset. This year's research will measure the effects of rising food costs and inflation.
This year's study will also include some questions specific to surimi seafood made from Wild Alaska Pollock to begin to establish a baseline for consumers' perceptions of that significant Wild Alaska Pollock product. The annual study is set to go into the field this month and the "hot-off-the-presses" results will be presented by Mary Elizabeth Germaine, head of Ketchum global analytics, at the October event.
"Having a better understanding of consumers' awareness and familiarity of Wild Alaska Pollock is imperative to achieving growth within the category," said Germaine. "In the fourth year of benchmarking, our research has done just that. We're excited to build on our data this year with additional advanced statistical analyses that will yield even deeper insights into purchasing habits, revealing opportunities for continued growth."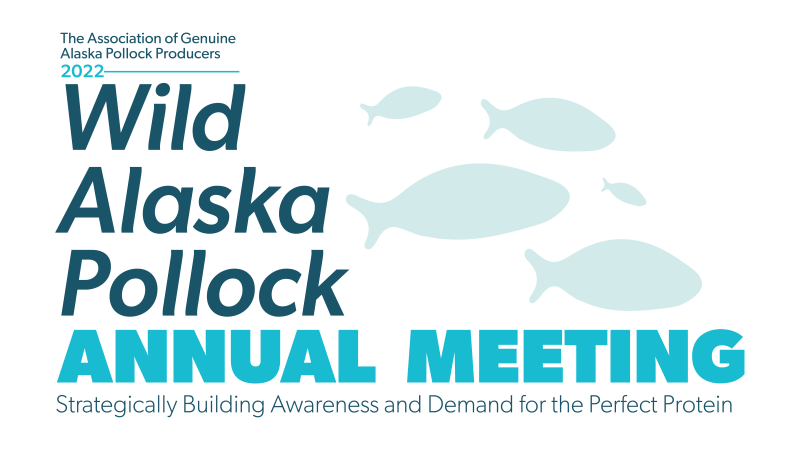 The event, which is free to attend, will begin at 8:00 a.m. and last until 5:00 p.m., with a reception to immediately follow. Information about the event's theme, a detailed agenda and sponsorship information are available on the GAPP website.