Chris Peterson, owner and photographer of Action Works Photography, set out for a trip on the F/V Southeast to capture shots for Oregon Sea Grant. Sea Grant plans to use the photos for educational purposes and outreach.
Chris uses his firsthand knowledge to capture the swells and woes of commercial fishing. Chris and Oregon Sea Grant have permitted us to share their work.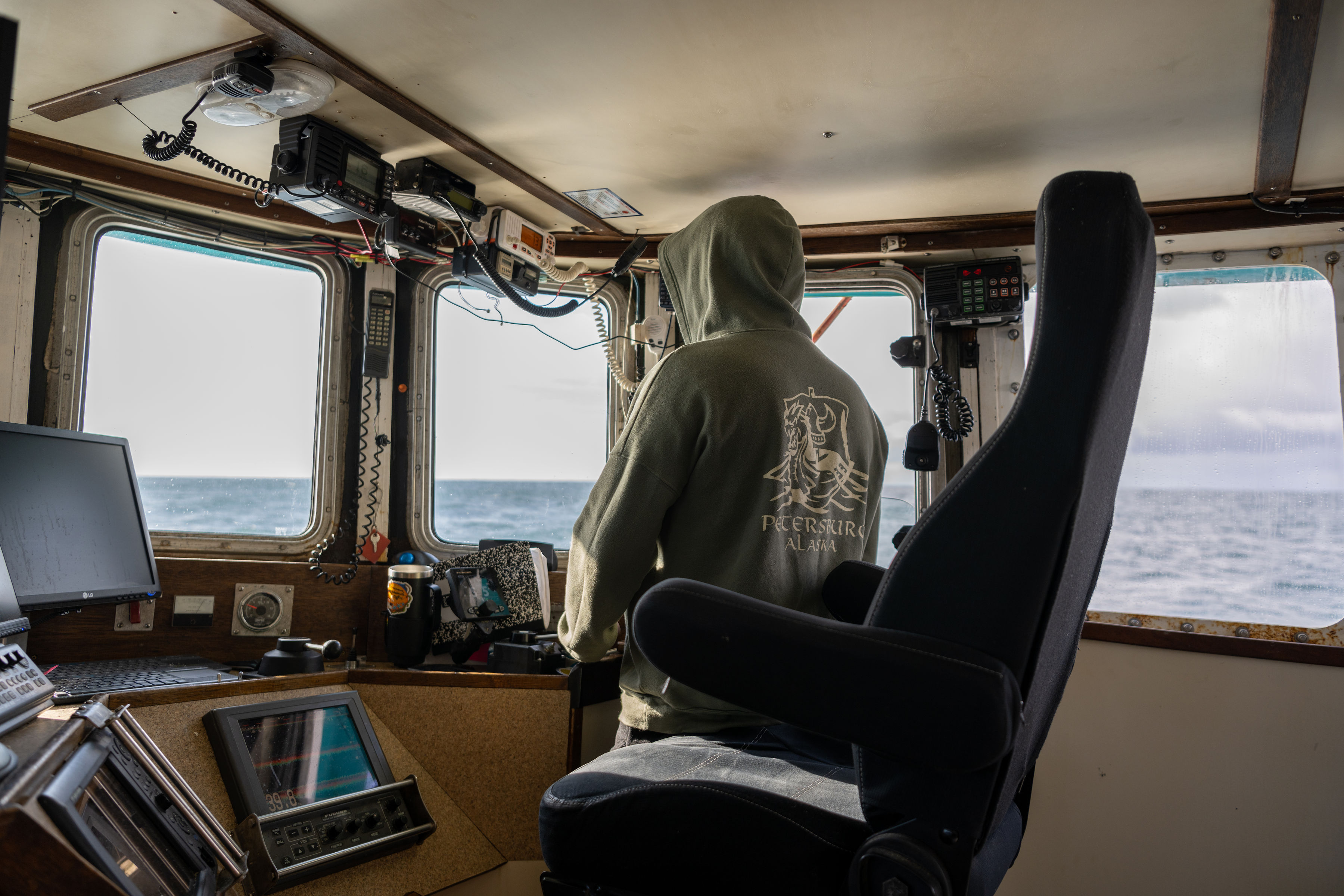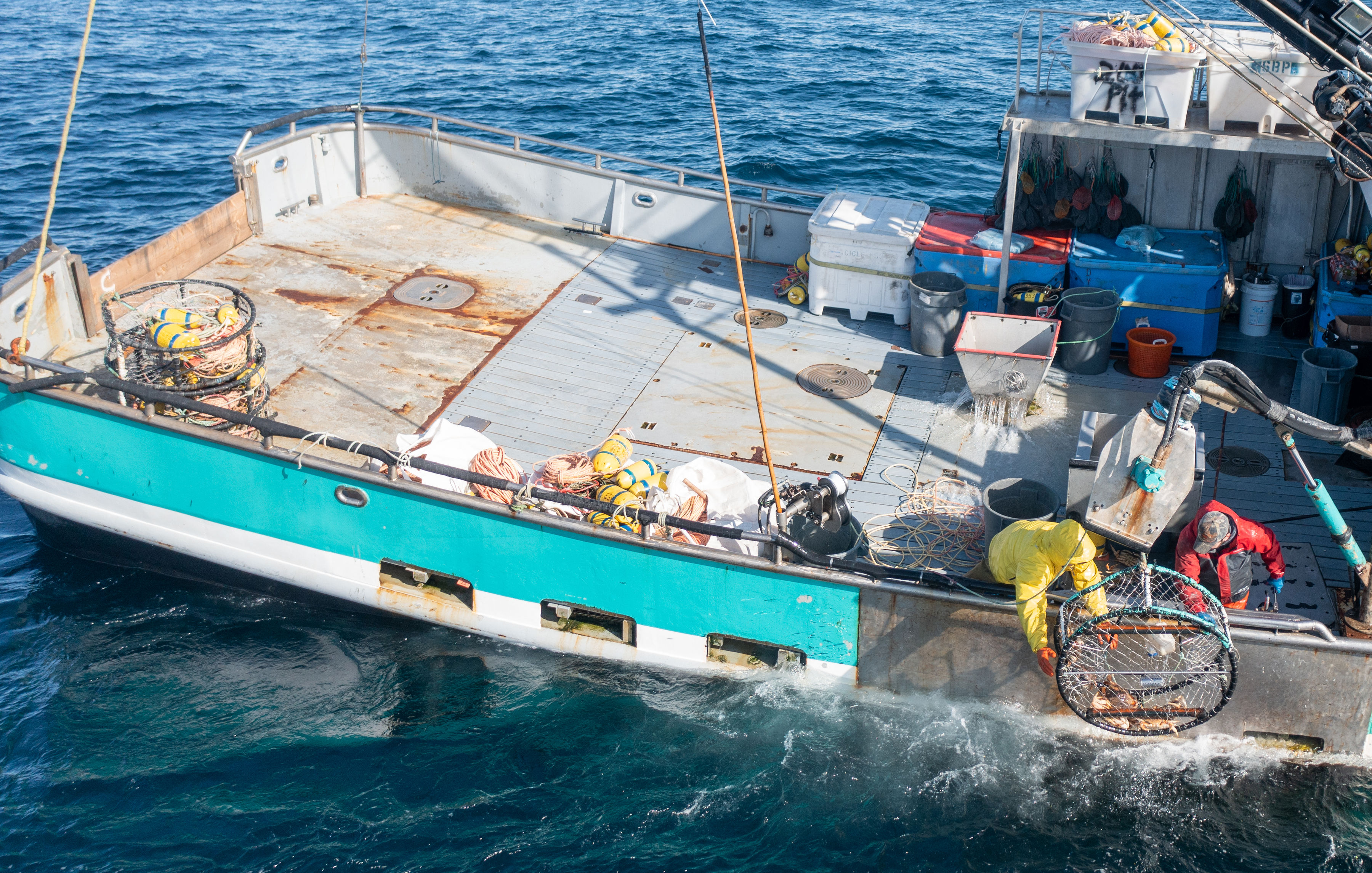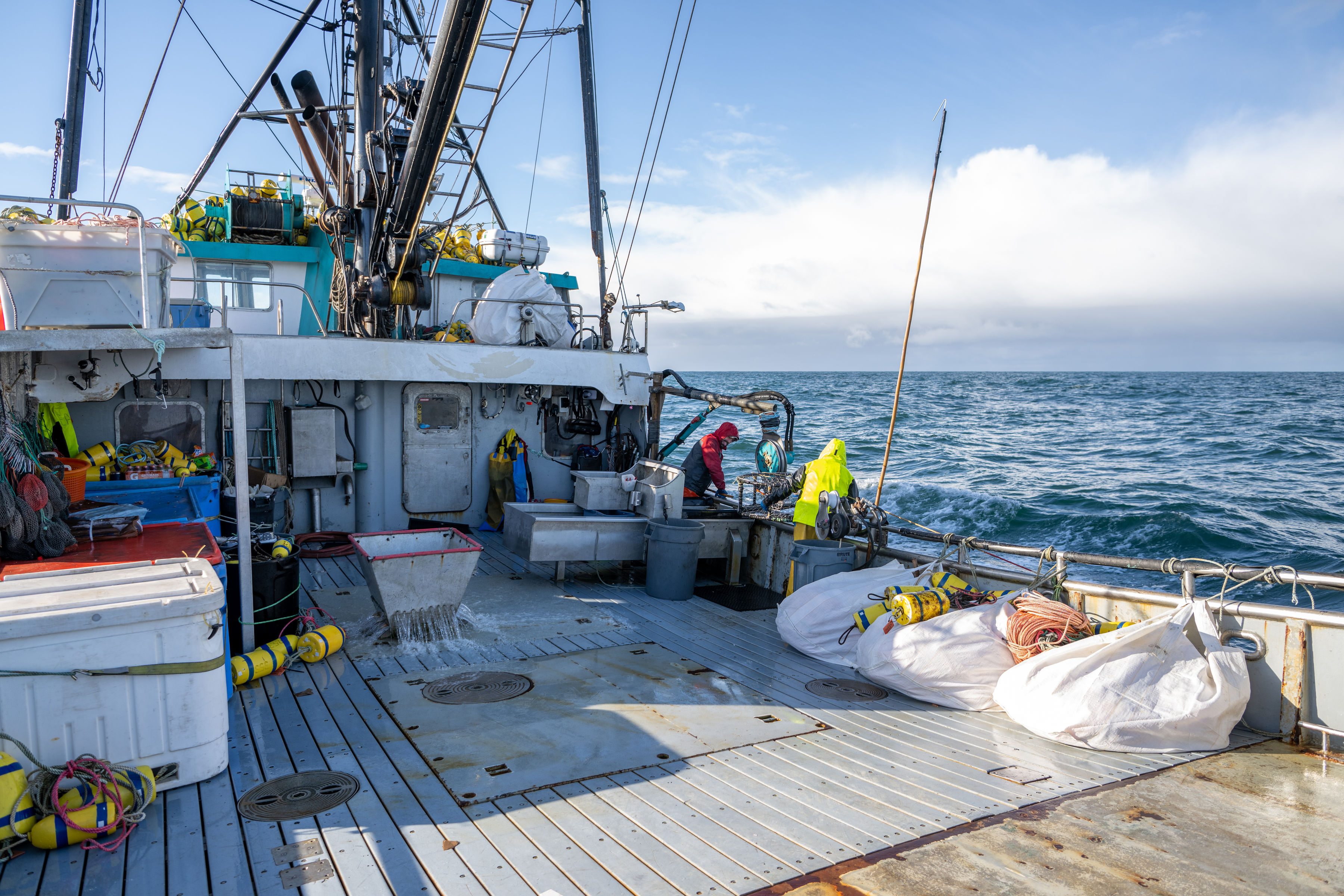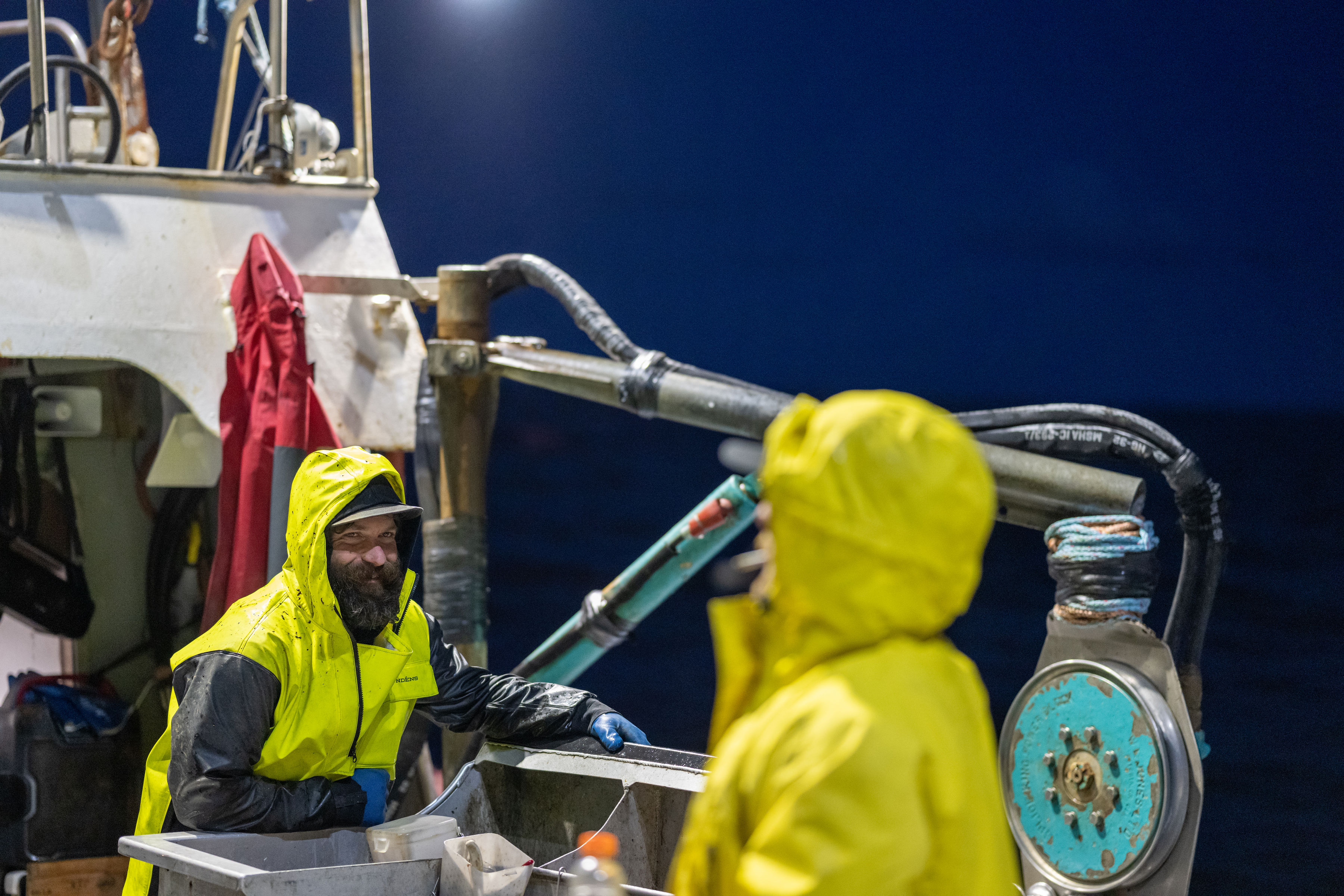 Nowadays, you'll catch Chris Peterson shooting photography, however, he has a history of being out at sea more than on land as a deckhand.
"Being a young guy in his twenties, going out for days at a time was fun, but now it's just impossible to let fishing take up the majority of my time and be a good dad." Chris shares.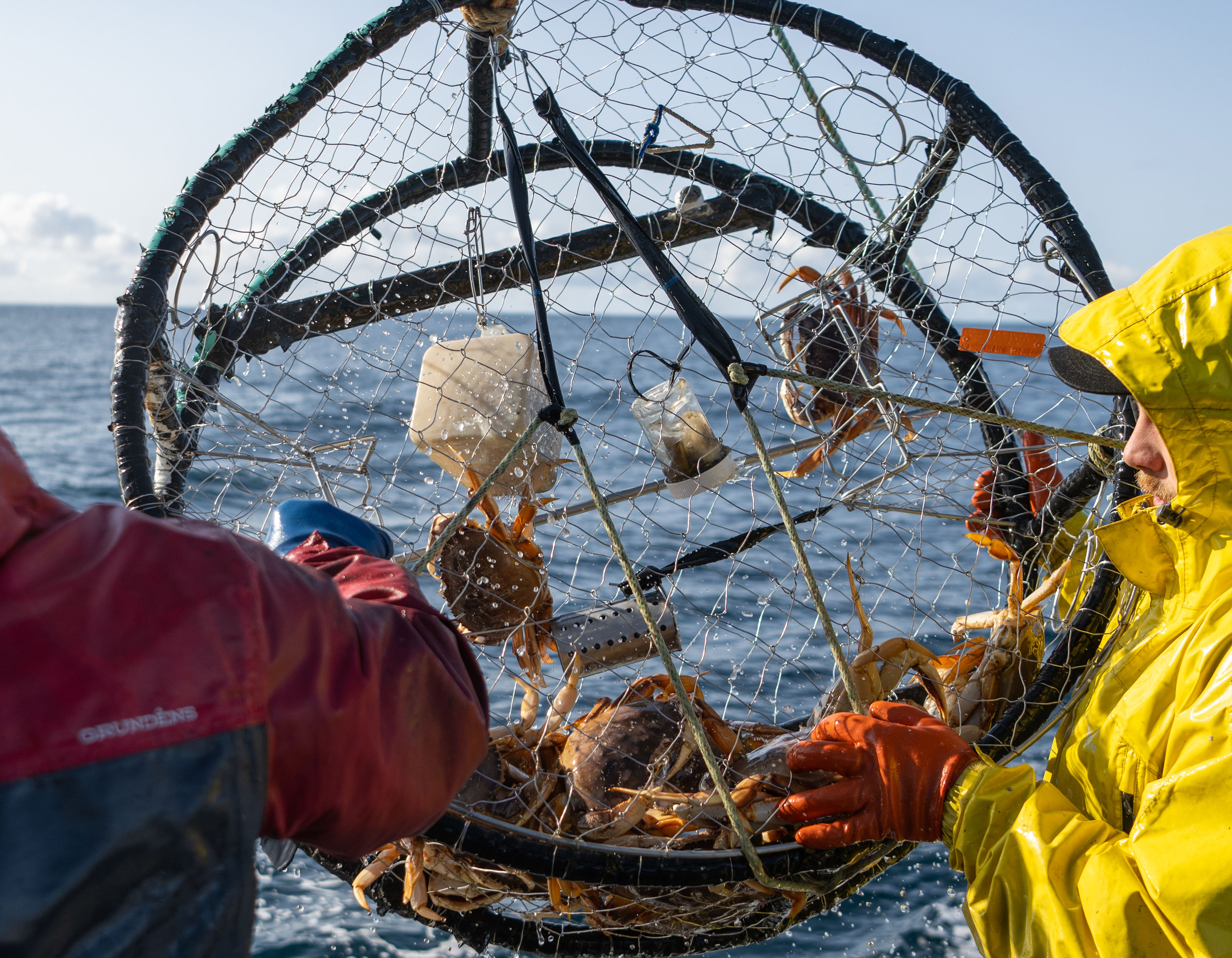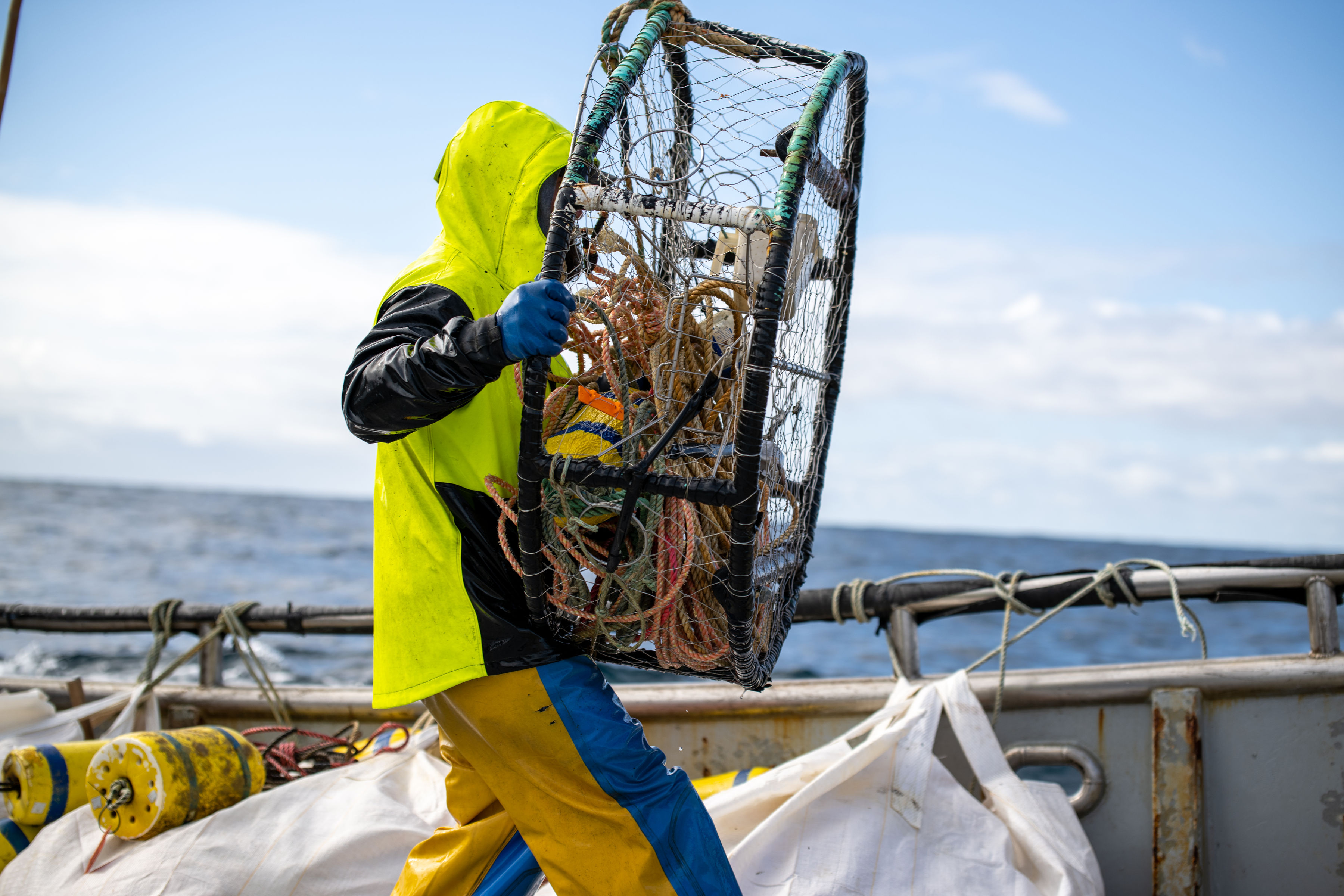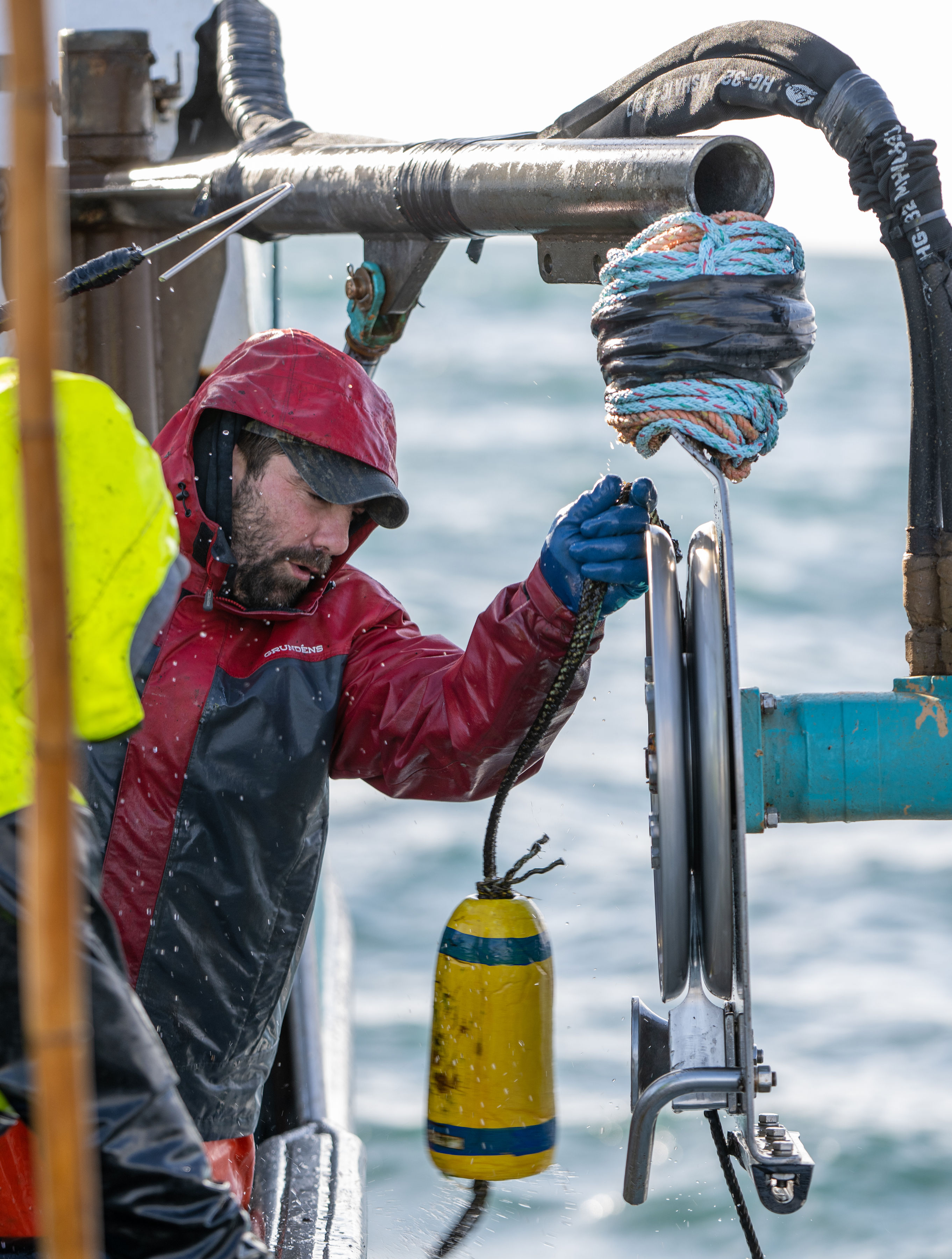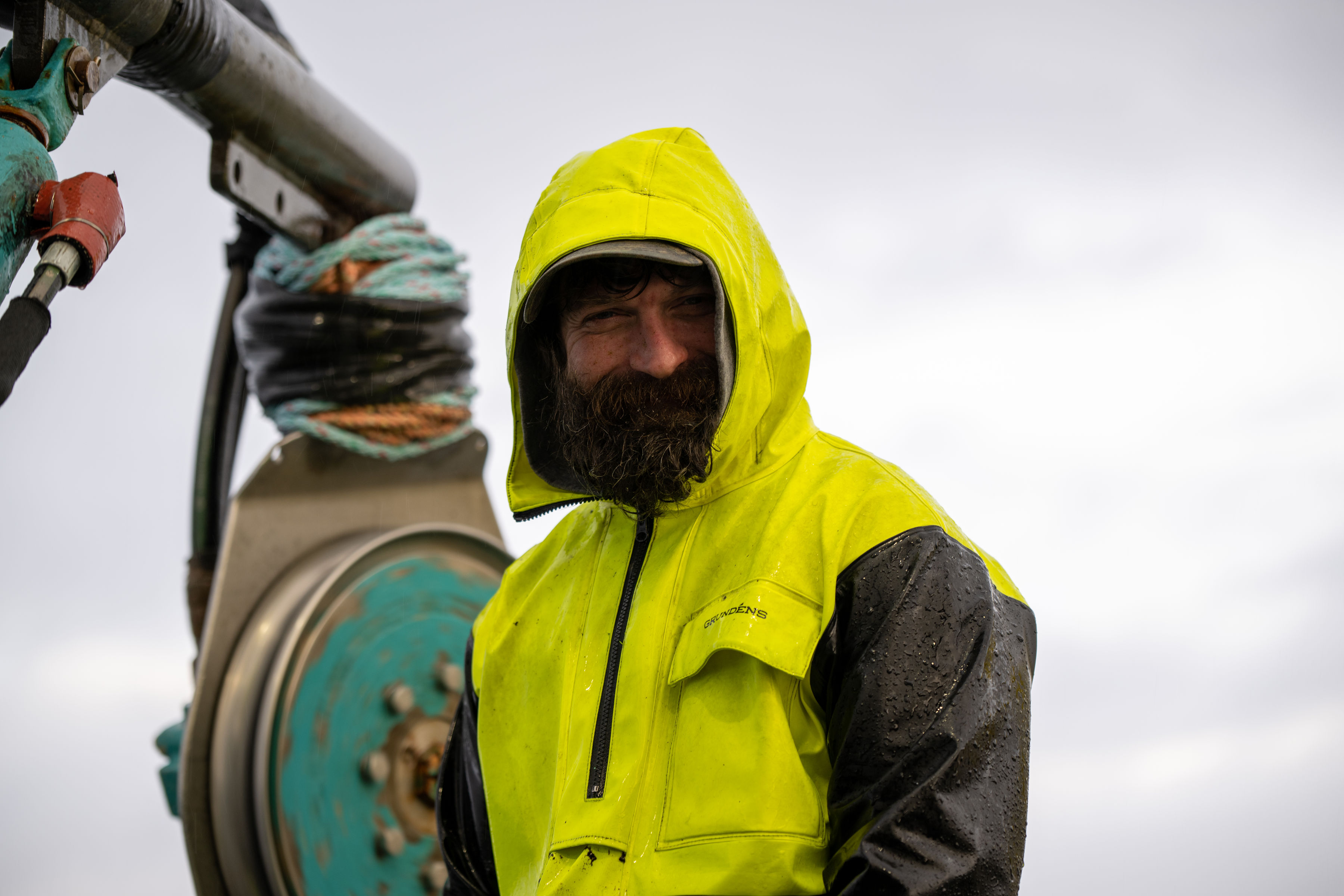 "Years and years on the back of boats will destroy you, and I would never regret the time I spent doing it, but I am happy to not have to do it full-time anymore."
Chris and many other fishermen share that fishing is truly a way of life. It's not your traditional 9-5 job that you do five days a week: it's your whole life.
"It's not a job, it's a lifestyle. When we leave our home, this is our family out on the water."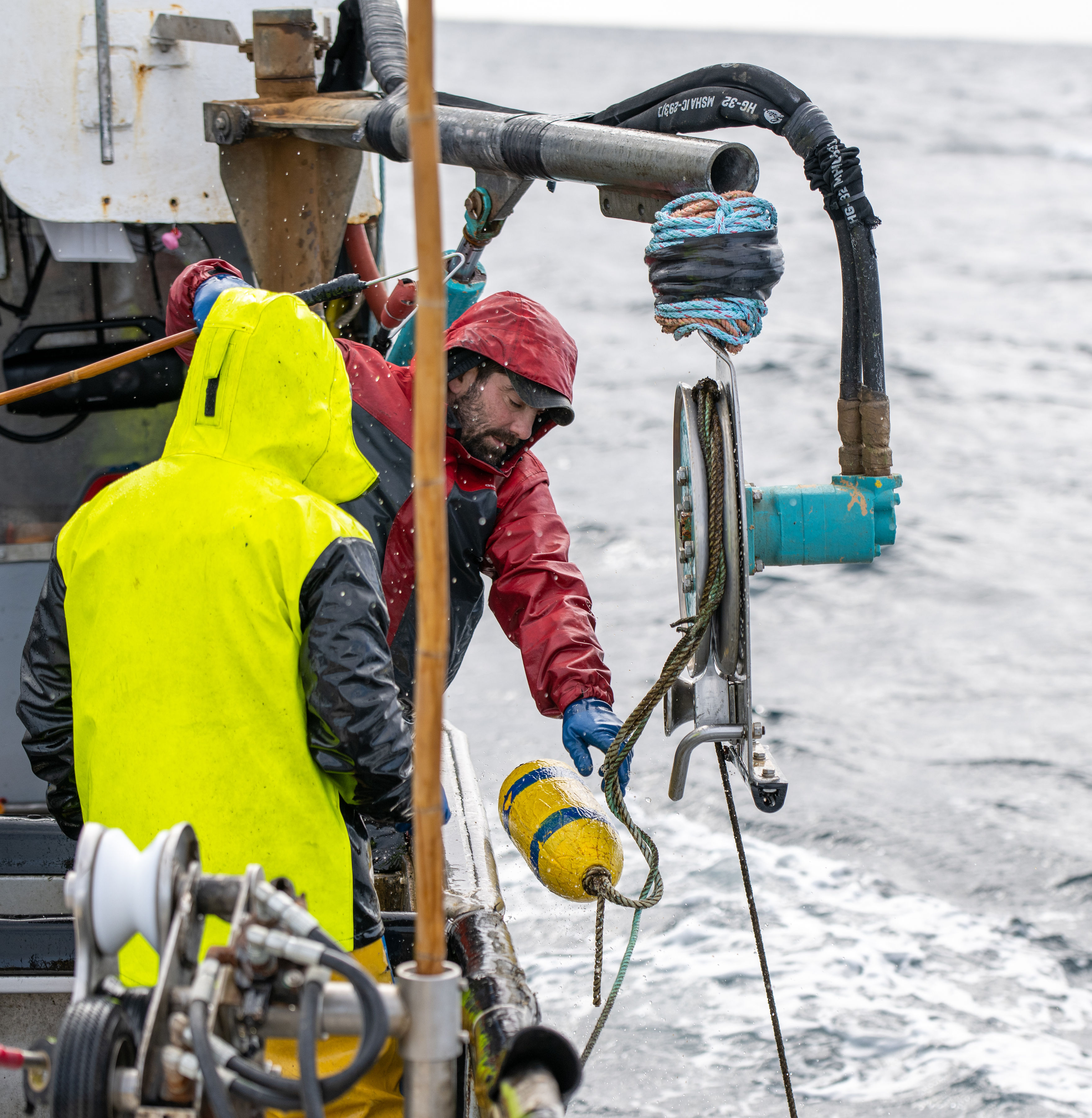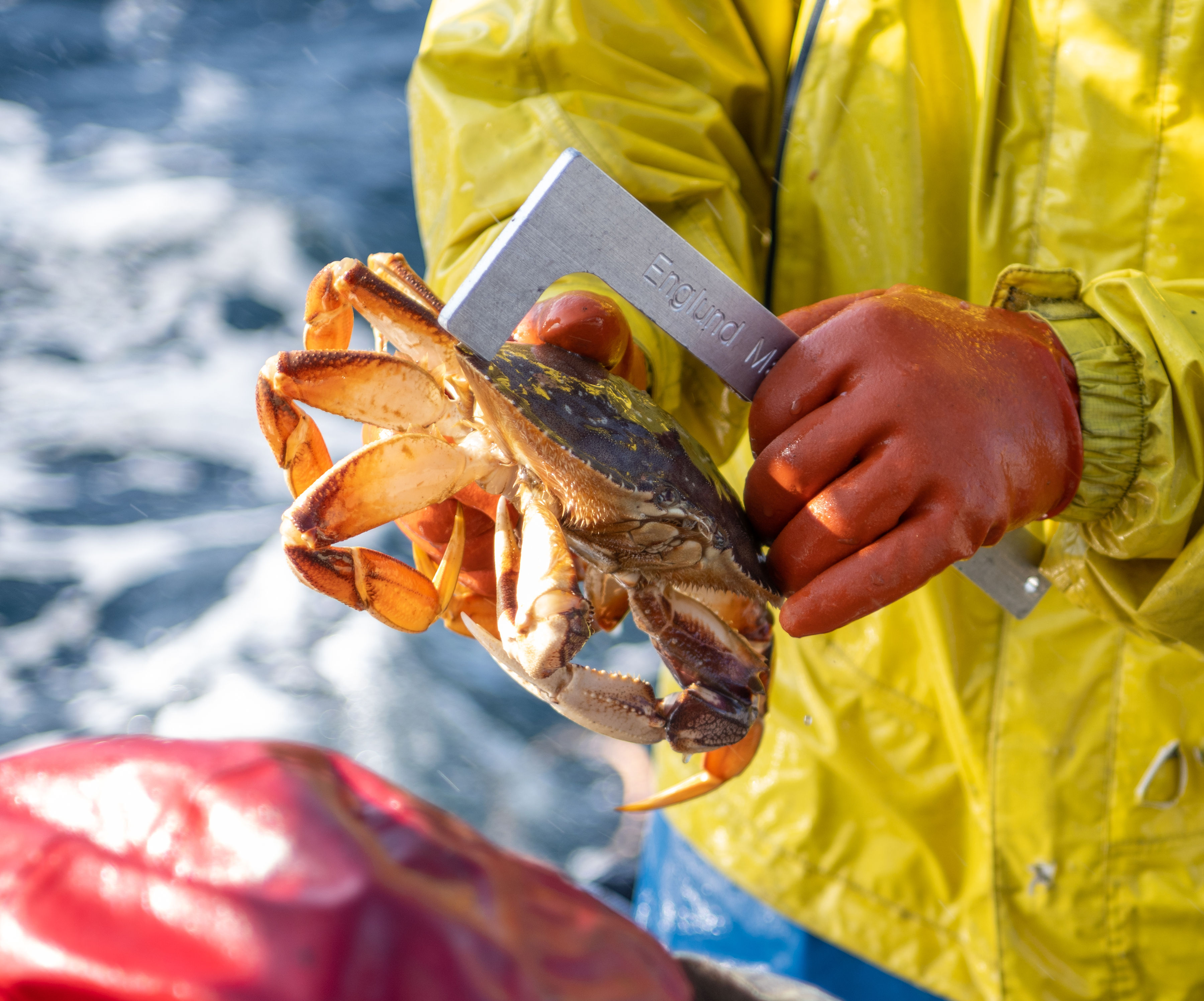 Chris shared how he got the opportunity to work with Oregon Sea Grant. He said that he was unloading the F/V Iron Lady with the rest of the crew when Amanda Gladics from Oregon Sea Grant approached the boat with a photographer.
He explained the conversation he had with the two asking if they ever sent people out on boats to capture shots, and it was "as if the opportunity fell into my lap." Chris says.
"I kept thanking them for the chance to be out on the boat doing what I truly love to do now. I was thinking to myself wow, this is so cool. I can comfortably say I know what I am doing out there as a fisherman and not getting in the way as a photographer."
Tim Novotny, Executive Director of Oregon Dungeness Crab Commission, said that this has been one of the most tumultuous seasons that anyone can remember.
Between meat fill to ensure quality, domoic acid, weather not being the most helpful for testing, and low prices, the Oregon Dungeness crabbers are off to a disjointed start.
Though they are facing a handful of negatives, they never stopped landing crab. There is a usual fade in the industry after the first 6-8 weeks, but it didn't show until recently.
They have landed over 28 million pounds, which is the 2nd biggest year in the fishery's history.
There are shared concerns with other fisheries that dungie catchers are facing, which include- placement of offshore wind, a possible reintroduction of sea otters in coming years, and enforced gear modification to reduce marine mamal entanglement risks.
Novotny shares that there is a lot going on to keep the Commission busy.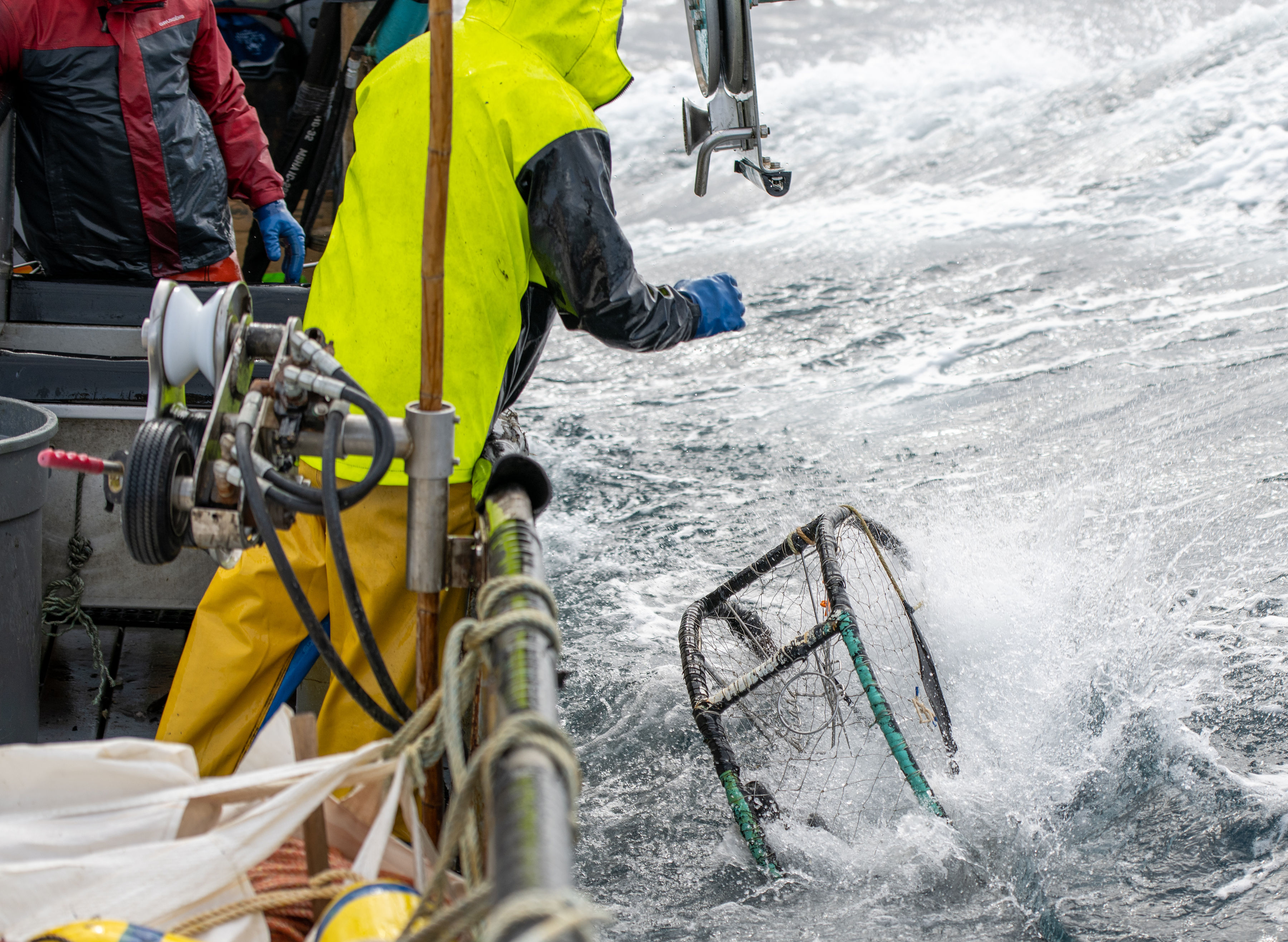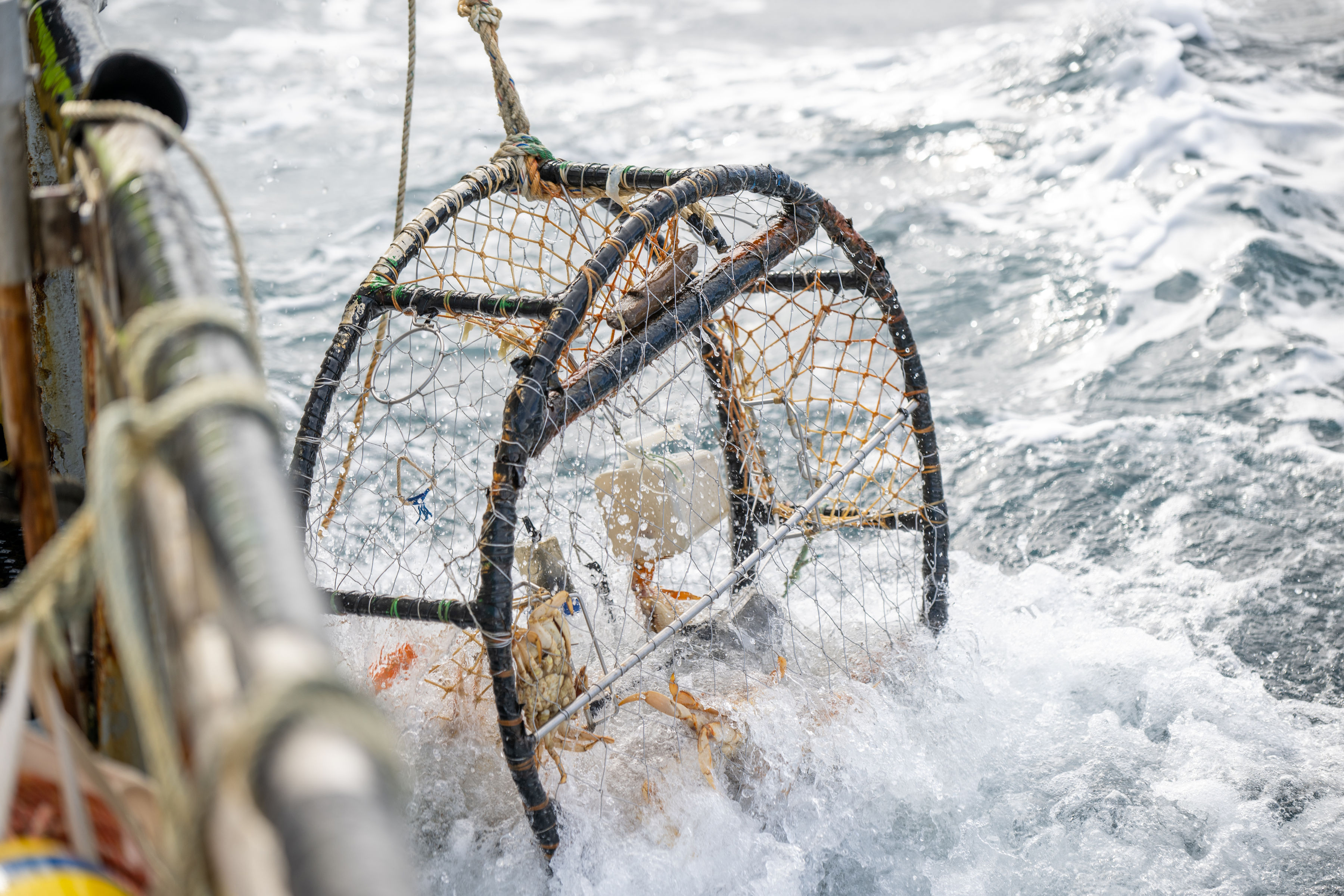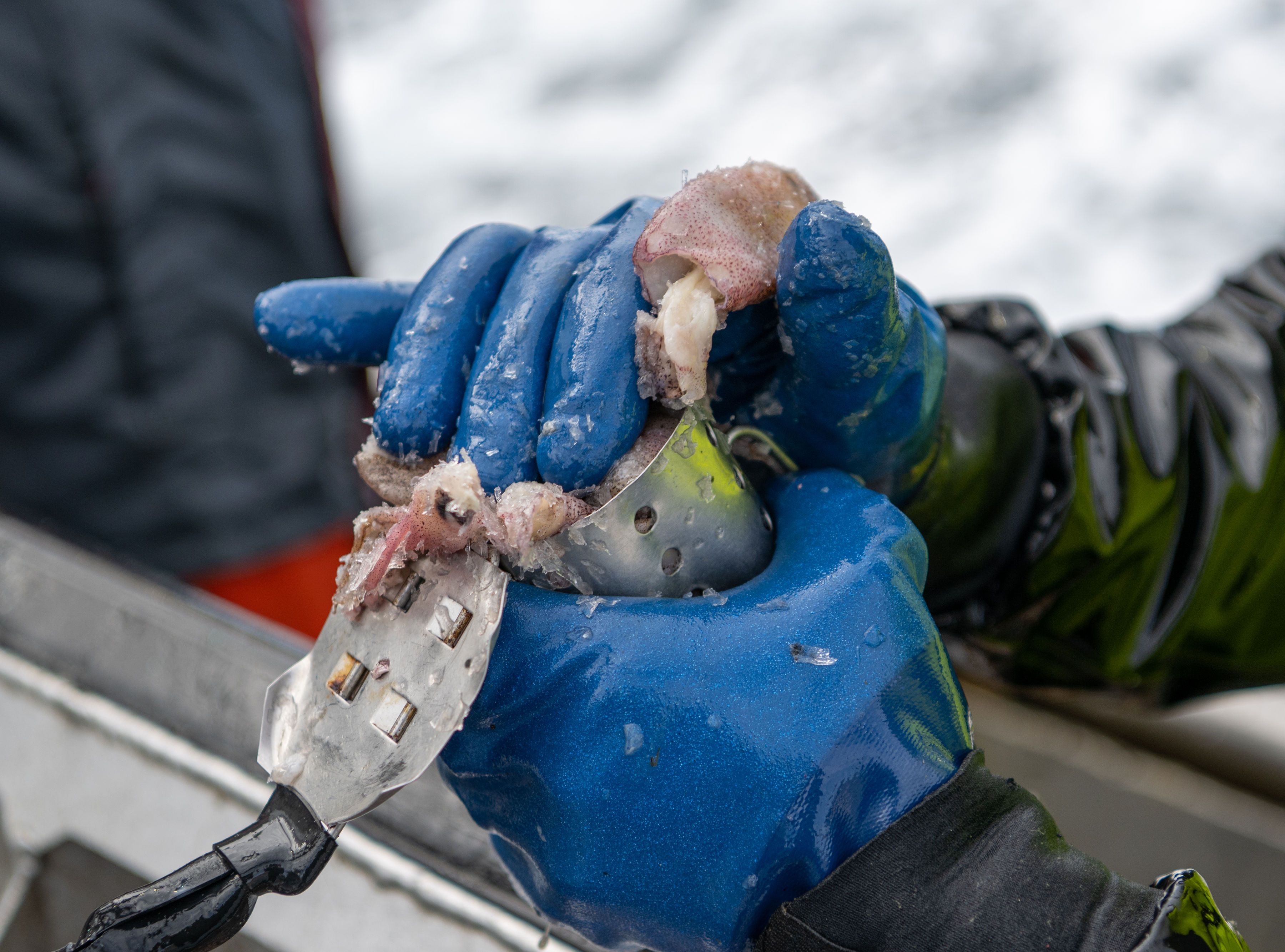 Coming from a fishing family myself, I was able to relate to a lot of the concerns that Chris shared about fishing. Things have changed drastically in all fisheries over the past 10 years.
Coastal fishing towns that were once populated by owner-run vessels have quickly been pushed out by corporations that own multiple boats and much of the quota available for different species.
We agreed that, much like every industry, fishing has gone through changes and growth exponentially. Once you have touched this lifestyle, it's hard to not want to advocate for it, and Chris looks forward to doing more than just that.
"There's so much going on in the industry right now, and I'm all about being able to give it some sort of publicity through my photography and working with organizations that want to do the same for the fishing community."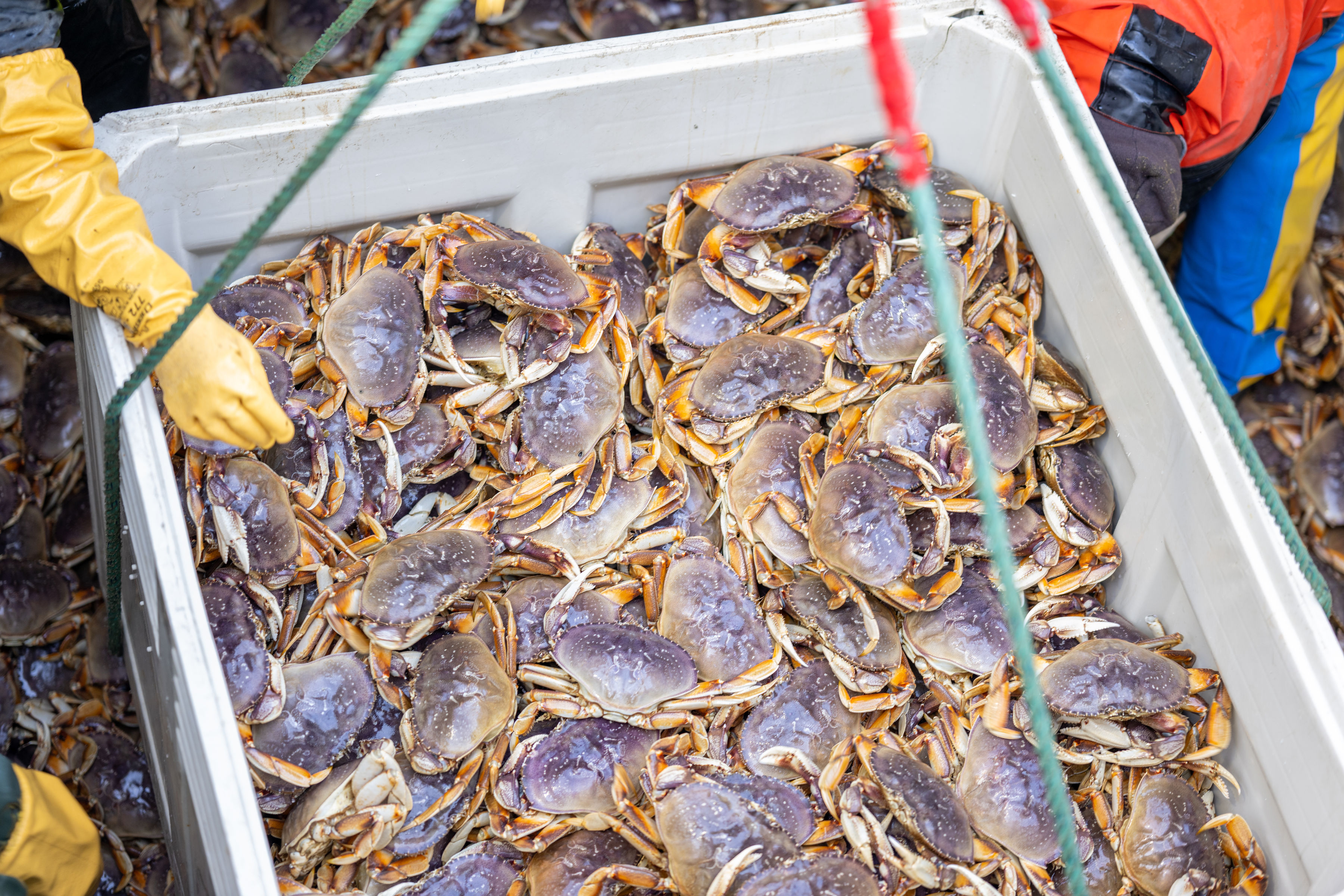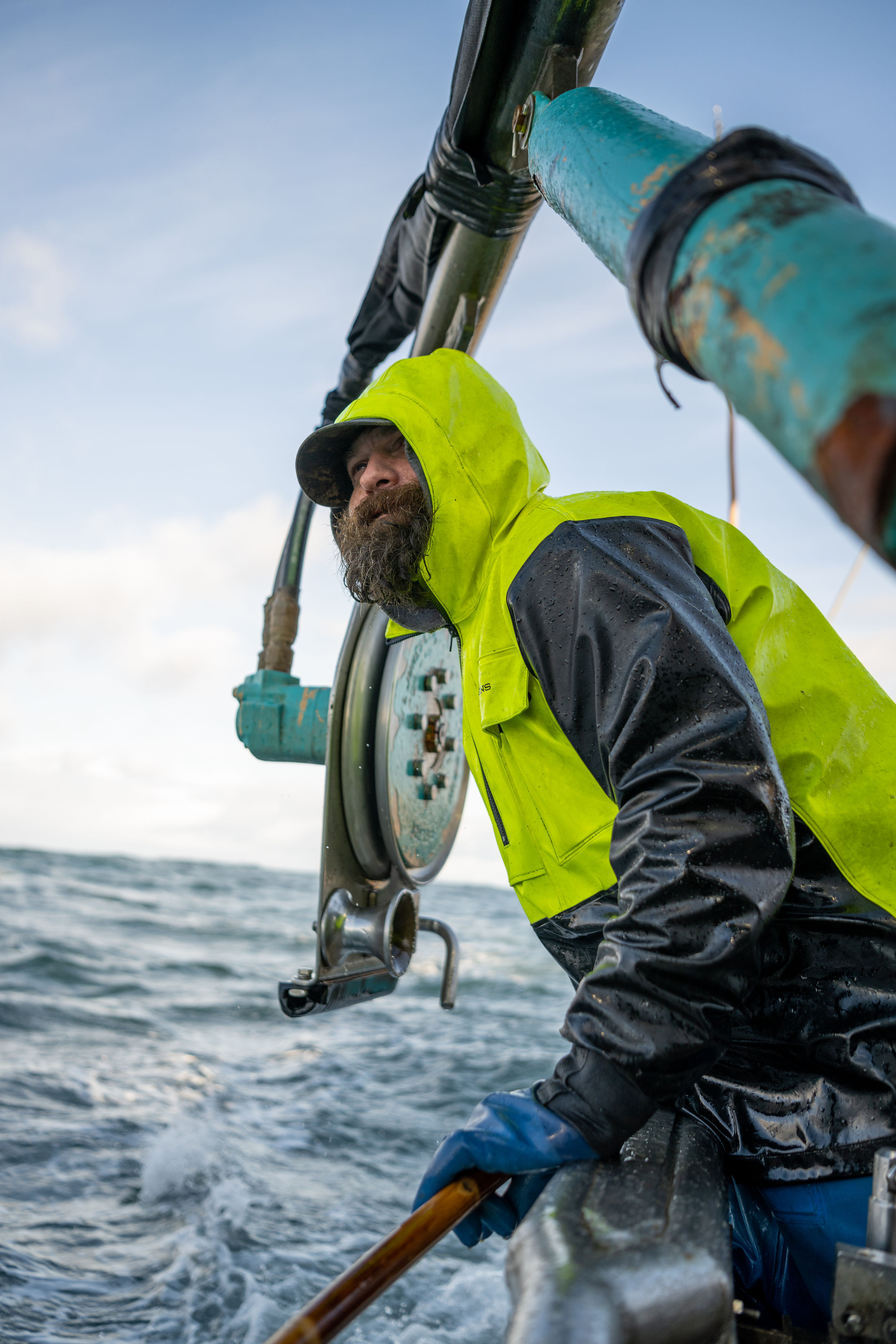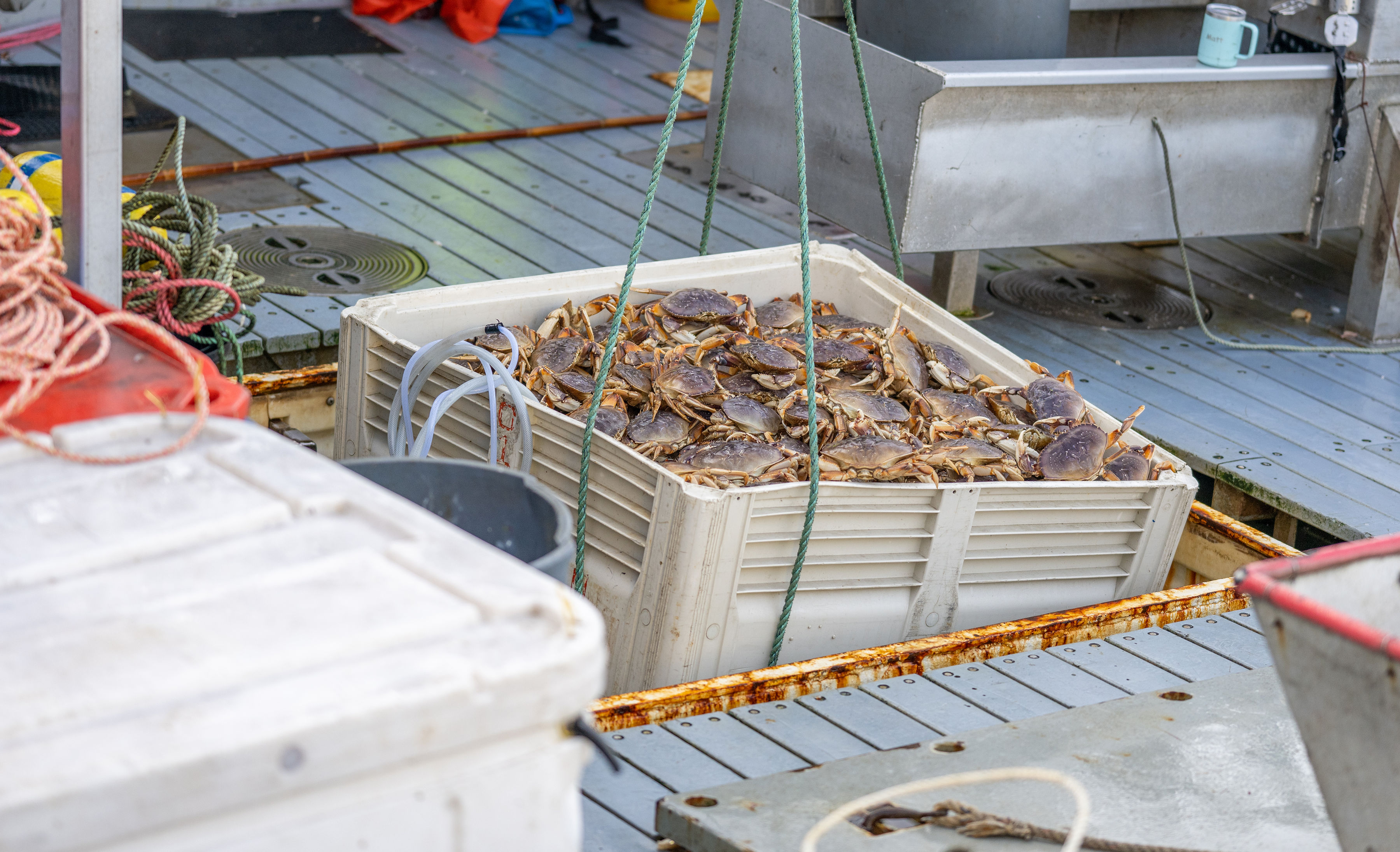 Check out Action Works Photography and Oregon Sea Grant for more information.
In the photos:
Boat- F/V Southeast
Captain- Kaleb Thoreson
Crew-
Matt Livermore in yellow coat.
Joshua Smith in red coat.