In March of 2021 I was laying on my couch, miserably puking through my first trimester of pregnancy. Social media kept me connected to the outside world, feeling optimistic and giving me fomo at the same time. I watched friends and strangers living their best lives, missing the days of being on a boat in Alaska, considering seasickness to be preferable over my morning (all day) sickness.
It was in a moment of optimism that I came across some drone footage of the 2021 Sitka Herring fishery. I put my jazz hands up to the universe, throwing all my energy into hoping I would be up there to photograph it someday. After that I puked up my dinner and went back to misery and fomo, thinking my life as a photographer in this industry was abruptly coming to an end.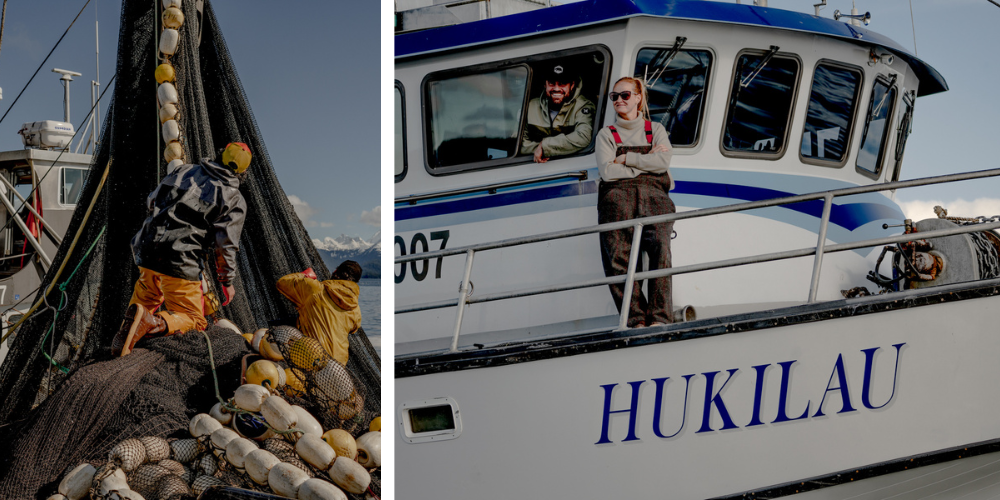 Well a year later and 7 months after having that baby, the universe granted my jazzy wish. Sitka was happening. But like everything in commercial fishing, the how and when were up in the air.
After landing in Sitka, I honestly didn't know where my next stop was going to be. The boat I was supposed to be on had to leave town so I looked up the number for a cab and headed to the only place I knew would get me somewhere; the harbor. En route with my froggy friend (Toad's Taxi) I got a text with the name of a boat willing to host me for a few hours until my home away from home, the F/V Alaskan Girl, made it back to the dock.
The crew of the Lauren L Kapp welcomed me aboard and we chatted fishing, photography and connecting the dots of who knew who which always circles back to "I knew you looked familiar" or "I know the Brenna A. Sean is your husband?". Yes, Sean is my husband and thank goodness for that because his reputation in the industry has given me some solid street cred that has come in handy over the years as I've tried to build my own reputation in this industry.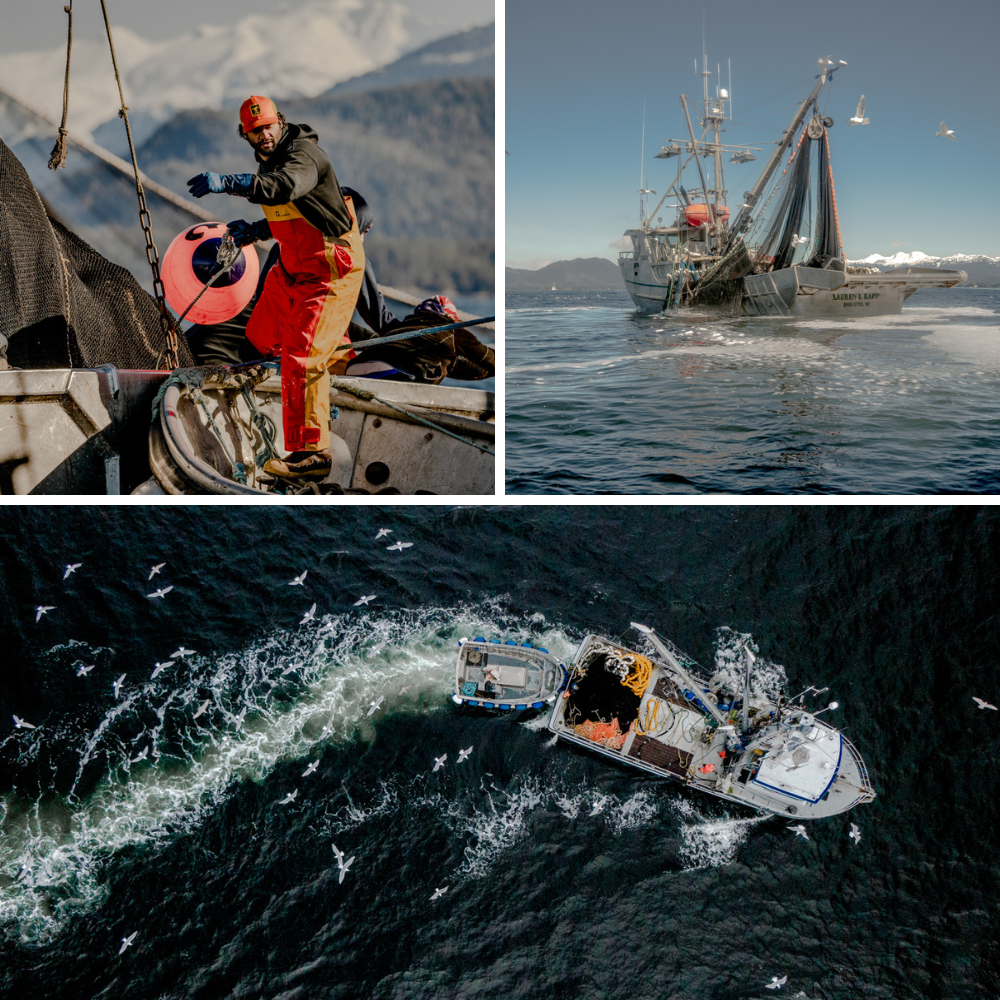 After a couple of hours in the galley asking questions about the herring fishery, I was able get my bearings and understand a little more about what I was getting into. That's always the hardest part about photographing a new fishery, getting up to speed about the nuances and logistical challenges that change with every species and region. The only stability I can count on is instability which means I have to be up for whatever gets thrown at me. It also means a little bit of jazz hands to the universe in hopes that everything is going to work out. And in this case, it did.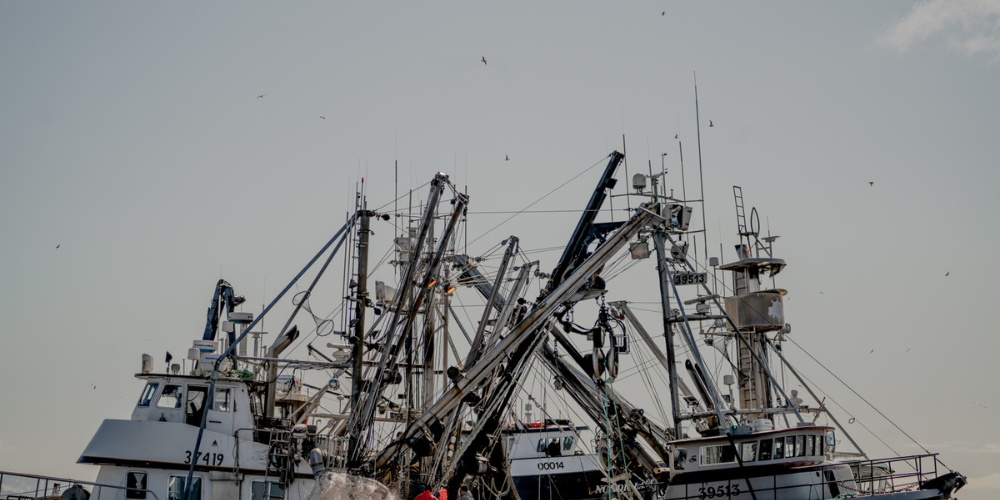 Over the five days I was in Sitka, I got lucky with the most beautiful sunny weather and ran into familiar faces that truly made all the difference for me being able to get in the middle of the action. I was able to get right up next to the herring nets, dipping my camera under water to see below the surface. I witnessed the careful management strategy ADFG uses to ensure a sustainable harvest as well as the care the fishermen take when the humpback whales are present.
I watched the whole process two days in a row from a skiff with guys I had never met but instantly connected with because we all had the same passion for commercial fishing in Alaska. We ate boat cake with a few herring scales and I photographed them for the 'gram' in exchange for taking me closer to see the whales because I LOVE watching whales. Basic, I know.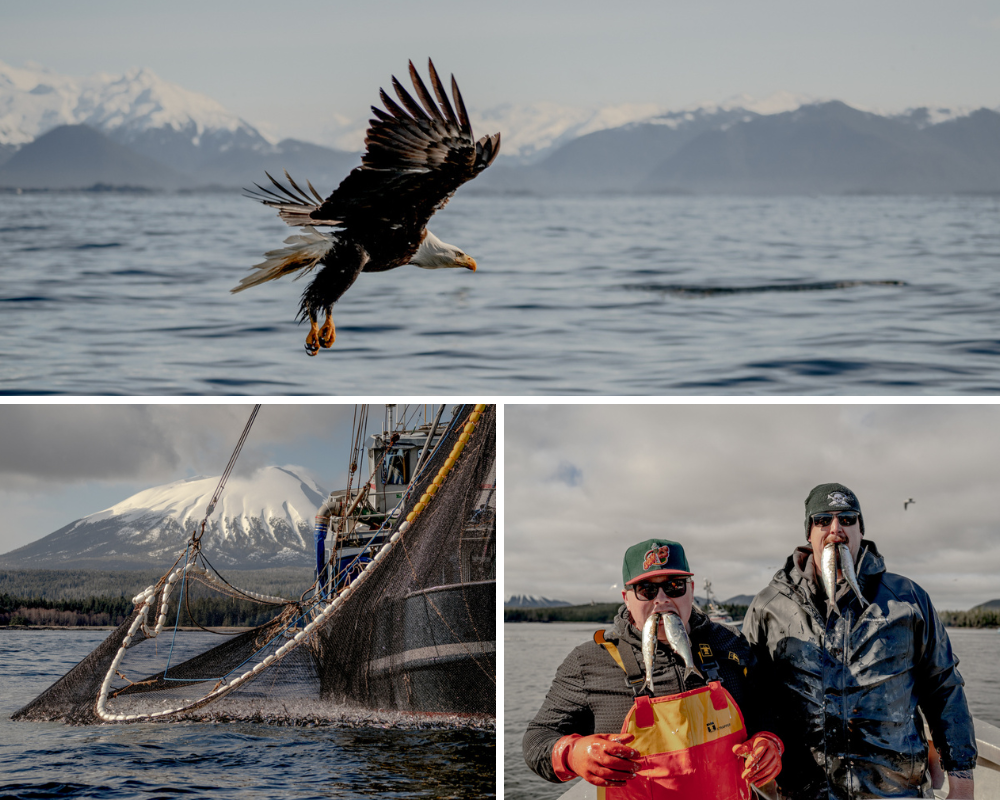 This trip was a much needed reminder for me that my journey as a photographer in this industry isn't over now that I have a baby. While I may not be able to travel on a whim as often as I used to, I still have so much creativity to share from this little corner of the world. Commercial fishing in Alaska and around the United States deserves to have a stage. It deserves to be recognized for the sustainability efforts people work so hard to improve upon year after year and for the people who care deeply about the future of our fisheries.