Hey there, fellow fishermen! Have you ever cooked fish in a parchment pack before?
It's called "en papillote" in French and it's a great way to prepare a healthy and tasty meal while you're out on the boat. Halibut in Parchment is one of my favorite recipes to make when I'm fishing. It's super easy to prepare and the fish comes out perfectly every time because of the steam that builds up in the packet. Plus, it's a great way to use up any veggies you have on board.
To make Halibut in Parchment, start by preheating your oven to 400°F. Take a sheet of parchment paper and place a halibut fillet in the center.
Add some sliced veggies on top of the fish, like zucchini or bell peppers. Then, drizzle with olive oil and sprinkle with salt and pepper. Fold the parchment paper over the fish and veggies, then crimp the edges tightly to create a seal. Pop the packets into the oven for about 15 minutes, until the fish is cooked through.
One of the best things about Halibut in Parchment is that you can assemble the packets ahead of time and cook them whenever you're ready. Plus, clean-up is a breeze because you can just throw away the parchment paper.
So, the next time you're out fishing, give Halibut in Parchment a try. It's a delicious and easy way to prepare a healthy meal on your boat. And if you don't have parchment paper on hand, you can use aluminum foil as a substitute. Just be sure to crimp the edges tightly to create a seal, so the steam can do its job!
Halibut in Parchment: Serves 4
Ingredients:
2 medium sized zucchini, thinly

sliced

¼ cup garlic, thinly sliced

¼ cup fresh basil, thinly sliced,

plus more for garnishing

24 cherry tomatoes, halved

4 tablespoons sherry cooking wine

4 tablespoons olive oil, divided

sea salt and freshly ground black

pepper

4 (6-ounce) halibut fillets, skinned

and trimmed
Preheat your oven to 400 degrees.
Cut four pieces of parchment (doubled over) which is large enough to encase your filet with an inch or so margin around it. I like cutting a heart shape for the packet, remember grade school Valentines?
Divide zucchini among one-side of the heart in thin

layers.

Sprinkle garlic and sliced basil over, dividing

equally. Scatter tomato halves around zucchini.

Drizzle each packet with 1 tablespoon wine and ½

tablespoon oil. Place a fish fillet atop each portion.
Season with salt and pepper, drizzle ½ tablespoon

olive oil over each.
Beginning at the wider part of the Valentine, began folding the paper over itself. As you move around the paper, you'll end up at the pointed end of the heart, fold under. Place packets in a single layer on a large rimmed baking sheet.
Bake until fish is just cooked through (a toothpick poked through the parchment will slide through fish easily) approximately 15 to 20 minutes.
Carefully cut open packets (steam will escape).
Garnish with basil leaves.
Variations
Substitute salmon, cod, or any of your favorite fish fillets. Add carrots, celery, mushrooms or any of you favorite vegetables.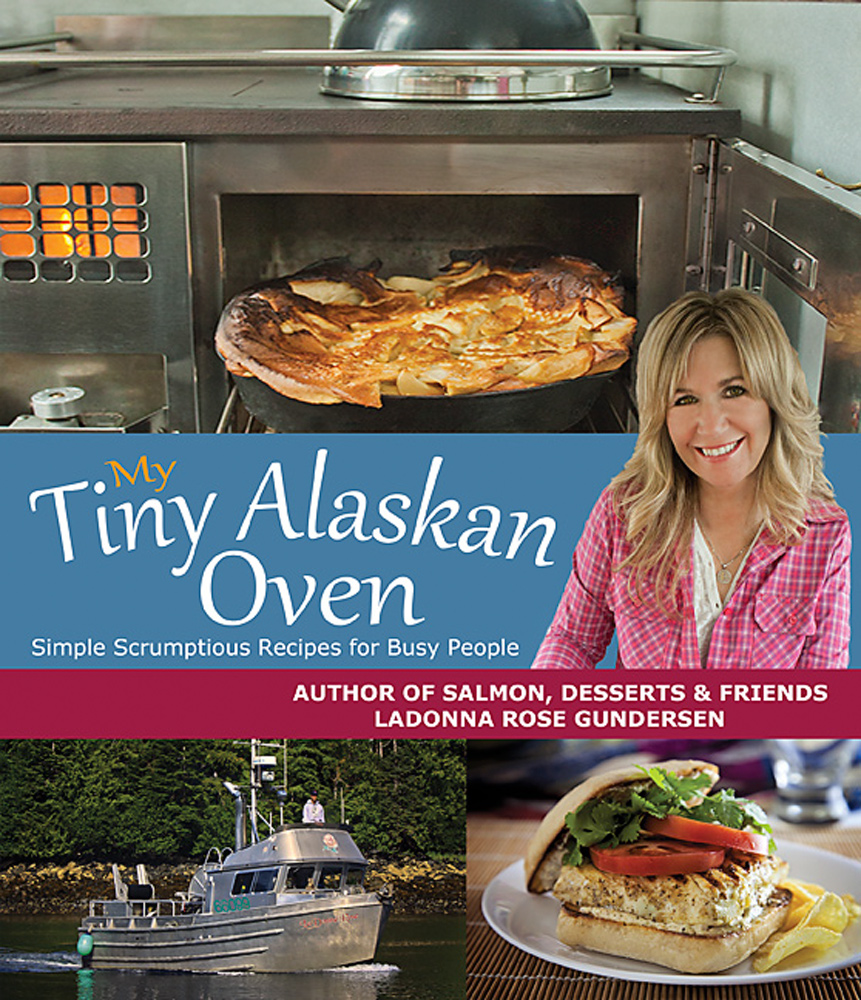 Check out more of LaDonna's recipes from the boat to your table.