On Aug. 29, 2021, scallop boat owner-operator Owen Smith was 4 miles out from Barnegat Light, N.J., in the 80-foot Relentless, when just another day at work on the water quickly became an emergency situation.
A stainless steel saltwater intake pipe broke and flooded the engine room. Smith sent out a mayday and tried to find the valve to close the line.
"It flooded quick," said Smith. "I got right down there, but I was swimming in the engine room." In the first week of October, he was still working on getting his vessel back to the scallop grounds.
Read the full feature on F/V Relentless
"We had one guy on the crew," says Smith. "He always seemed kind of laid back, but he jumped right down there with me, and asked what he could do. The flywheel was spraying water on the generator, and I told him take that board and jam it in there to deflect the water off the generator. He did. The board held all the way in. Everybody stayed calm and thought of good ideas. I'm extremely proud of my crew."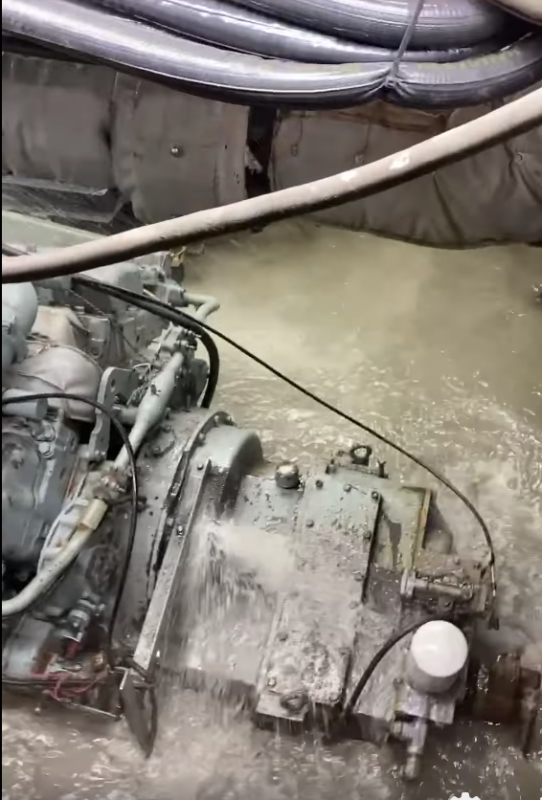 With his three pumps running and extras from the Coast Guard and the Barnegat's TowBoatUS, Smith and his crew got back to their dock under their own power.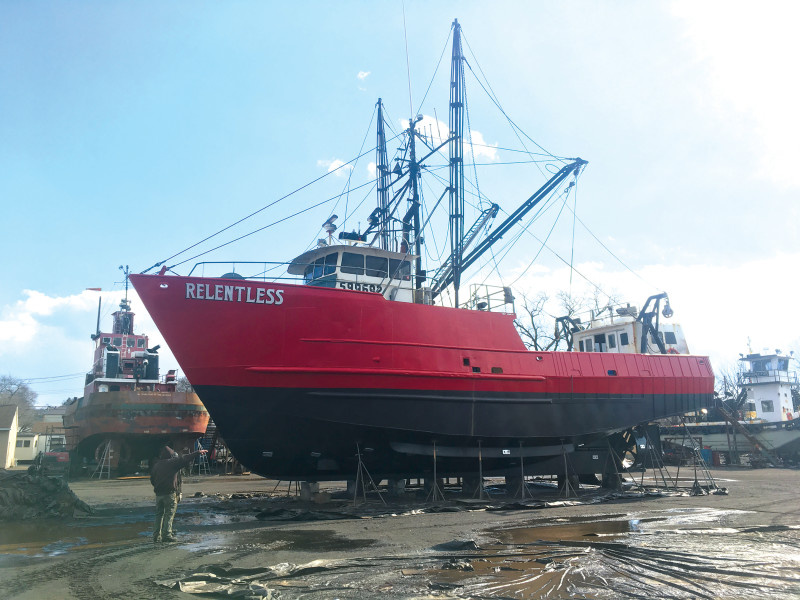 "My first thought was to run her up on the beach at the park," says Smith. But that would have put his boat in a vulnerable outer shore. "We made it through the inlet, then I thought I'd run her ashore at the Coast Guard, but we got past there, and finally I ran her aground her at our dock."
Smith's son Jake posted pics on Instagram of the V12 Mitsubishi running half under water.
"Thank God for mechanical injectors," said Smith. "It we had electronic, we'd have been in a raft." Despite the flooding, Smith kept his main engine running and his generators, including the new John Deere.
Smith pumped 80 gallons of water and oil out of a 37 gallon crankcase, and ran five oil changes through the system before finding a leak in the rear main seal. Once that's fixed, he expects to be heading back to work.
"We still have some water in the gear," he said. "But once we get running, the gear will heat up and steam that out."