American seafood harvesters play a vital role in supplying healthy, high-quality food to people across the United States and around the world. But they also face serious challenges caused by market disruptions, competing ocean uses, environmental change, and fishing regulations.
Selling seafood directly to consumers, or direct seafood marketing, has become an increasingly common way for harvesters to sell their catch. A forthcoming national survey aims to strengthen the domestic seafood economy by understanding direct marketing practices of American seafood harvesters.
Direct seafood marketing can range from sales off the boat or the dock to sales to restaurants and seafood retailers to community-supported fisheries.
But little is known about how many fishermen directly sell their catch, the economic benefits of direct seafood marketing, or even the nature of these seafood marketing channels. This has resulted in a lack of visibility and support for the domestic direct seafood marketing sector.
Surveys of direct marketing practices have been beneficial to the agricultural sector. The US Department of Agriculture (USDA) surveys American farmers engaging in direct marketing of agricultural products through the Local Food Marketing Practices Survey (LFMPS). Data from these surveys helped the USDA develop grant programs and technical assistance to support small- and mid-sized farming operations.
For instance, in 2021 the Local Foods Promotion Program allocated support for farmers and ranchers through a $90 million grant.
The University of Maine is partnering with NOAA Fisheries, USDA, and the Local Catch Network to launch the American Seafood Harvesters Marketing Practices Survey. Having data like the kind produced by the LFMPS will help policymakers and fisheries managers develop initiatives to support small- and mid-sized seafood operations and strengthen the nation's domestic seafood economy. The direct seafood sector could also use the results of the survey to determine effective practices and regional trends.
Over the next few weeks, select seafood harvesters across the US can expect to receive a short questionnaire. For those who receive the questionnaire, it can be filled out via a returnable postcard or online and should take fewer than 5 minutes to fill out. Everyone who receives the questionnaire is encouraged to respond as soon as possible or by the end of July at the latest.
The findings from this questionnaire will inform the American Seafood Harvesters Marketing Practices Survey, to be launched early in 2023.
For more information about this initiative, please visit https://umaine.edu/marine/seafood-marketing-survey/. Those interested in this effort are also encouraged to contact us directly [[email protected] or [email protected]]. We welcome all feedback.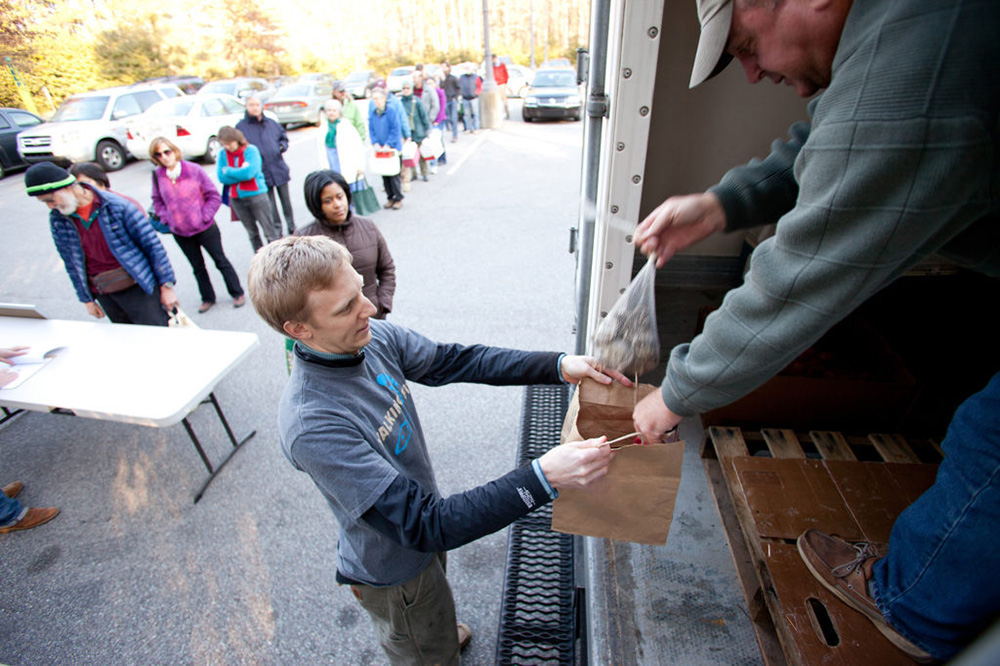 Sahir Advani is a Postdoctoral Fellow in the School of Marine Sciences at the University of Maine, studying seafood systems in the US and globally.
Jordan Richardson is the Local Catch Network coordinator at the University of Maine and has been working in food systems for nearly a decade.
Joshua Stoll is Assistant Professor of Marine Policy at the University of Maine and co-founder of the Local Catch Network. FMI: www.localcatch.org.