Our featured articles for the month are about state-of-art gear that is changing how business is done — small and sturdy buoys, "slinky pot" collapsible fishing pots, and boats made of PVC material.
Elsewhere, disruptive technologies have literally entered the wheelhouse, which niche net products are the result of an endeavor to work directly with fishermen. All of these inventions are helping businesses to work smarter and succeed.
You can access and share this story via the National Fisherman App that is available on the App Store or on Google Play.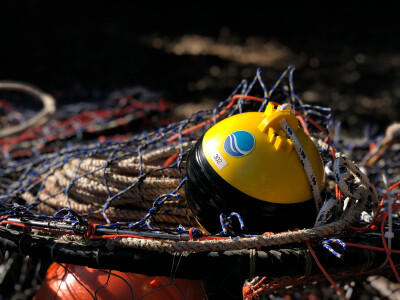 Trackable Buoys Save Fishermen Time
A new type of lightweight buoy is picking up the slack for mariners, by tracking and monitoring fishing equipment when that gear is in the water. Farallon Buoys, by Blue Ocean Gear, is helping commercial fishermen take a more methodical approach to placing and retrieving gear. And Edward Poulsen, who operates vessels in the Alaska crab fleet, is a believer.
Poulsen sends one of his vessels pretty far north for snow crabs— a good trip out from Dutch Harbor. So it's been difficult to keep track of deployed gear there, and in other spots they fish, but the new buoy technology changed the work. Now, it's less of a searcher's operation.
"It's saving us weeks in terms of fishing time, because of the time we were spending looking for buoys that were not even on the surface," Poulsen said.
The accuracy of the notifications from the buoys is a plus to Eben Nieuwkerk, owner of the Shannon Kristine and Flying Dutchman, both fishing vessels. He likes how the buoys know if they are in the water, underwater, or out of the water, and likes that he can instantly know if someone is tampering with his gear or trying to steal his catch.
The entire story is here.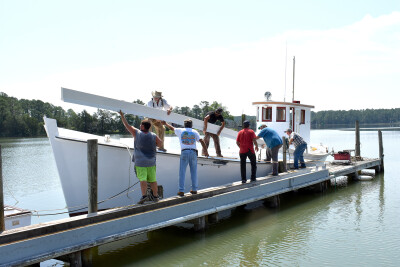 PVC Used For Boatbuilding, Repair
The Chesapeake Bay's wooden boat commercial fishing fleet is aging, quality boatbuilding wood is harder to find, and boatbuilders are responding partly by using PVC for repairs and new boats. One old salt in the business says the material is invaluable.
Eric Hedberg, of Rionholdt Once and Future Boats, in Gwynns, VA, is using PVC planks and sheets as a substitute for wood for maintenance of wood boats, and also for boatbuilding. He's used PVC sheets and planks in building several 20-foot and larger deadrise-style boats. And he recently repaired the 96-year-old deck boat Peggy by installing a waist made from PVC sheets.
"I built and installed the wooden waist that was on the Peggy 10 years ago with the best kiln-dried fir we could find. It did not hold up," Hedberg told National Fisherman. "They won't be pulling this [PVC] waist off in 10 years."
For more, read the article.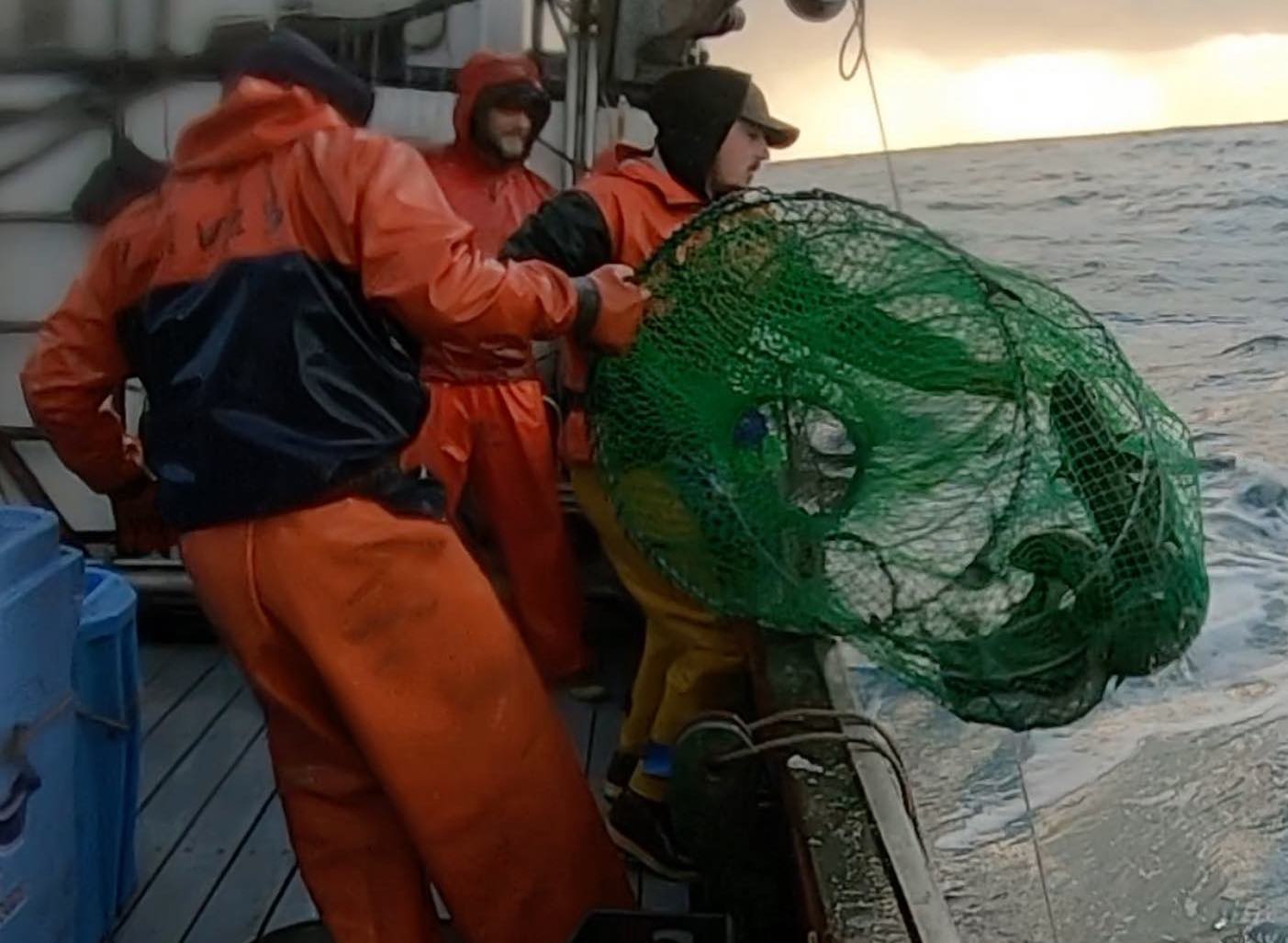 Collapsible Slinky Pots Are A Saving Grace
An affordable, compactable, lightweight new type of fishing pot is overtaking the industry like a benevolent wave. The slinky pot is so beneficial, it may even be helping to save fisheries, some say.
Leaving Seattle in Spring 2020 on the F/V Vansee to longline for blackcod, skipper Shawn McManus was thinking of the market being down, prices being lower, and how the constant problem of whales stealing catches had half-killed this fishery. Half or more of his catch was being regularly snatched from hooks by sperm whales and orcas, and yet the 107-year-old Vansee, a halibut schooner, didn't have the setup for rigid pots. He was in a bind.
So McManus had taken along 50 so-called "slinky" pots, though they were new to him. The pots didn't take up much deck space since they fold flat when empty, and they weren't too pricey. He was surprised by their functionality.
"After just a couple of days, the writing was on the wall. We knew the only way that we were going to catch all of our fish was to purchase more of these pots," McManus says. "We fully converted over. They've been a lifesaver for us, and really the entire fishery."
Slinky pots catch a variety of fish, and cost between $75 and $150. Learn more, here.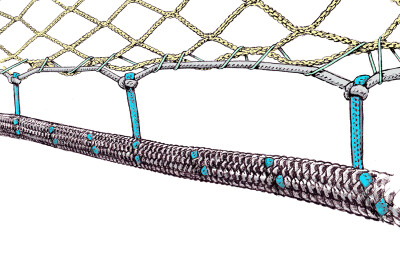 Gannet Nets Designed to Meet the Specific Needs of Fishermen
David O'Neill founded Gannet Nets based on the experience he had as a crewman and sonar operator. Creating a niche product that would fit the needs of fisherman is something he was committed to doing not only because he understood the actual needs fisherman but also because he's continued to talk to them about how these needs are changing and evolving.
"Often my ideas come straight from the fishermen," O'Neill told National Fisherman. "Captains are full of them, but they don't usually have access to someone like me that can make it happen."
Assembled nets from Gannet Nets come in two main categories, salmon seining and round haul seining. That said, Gannet Nets can design a custom net based on consultation, or it can have a net assembled to the customers specifications.
Learn more about the story behind these niche nets and how they're making a difference.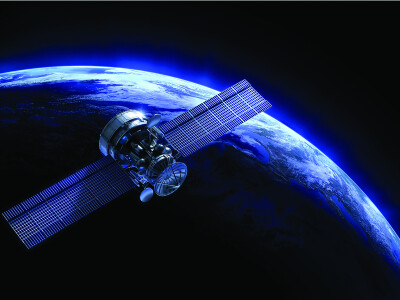 Marine electronics Moves Into the world of Remote Monitoring and Artificial Intelligence
Innovative technologies like radar, sonar and radio communications have been making fishing more efficient and safer for decades. However, the coming wheelhouse electronics are set to take these benefits to the next level by sending information to a captain or engineer no matter where they are on a ship or to fleet managers thousands of miles away.
While disruptive technologies in fisheries and aquaculture aren't especially common at the moment, the utilization of such tools moves at the speed of expectation. Vessel owners will soon be expected to use artificial intelligence, machine learning and big data to more efficiently manage their fishing operations due to the efficiencies they can measure or are seeing created by their competition.
Learn more about tools that enable remote monitoring, reductions in unplanned maintenance and more here.
You can access and share this story via the National Fisherman App that is available on the App Store or on Google Play.