November 18, 2022
Connectivity communicates a strong message for tomorrow's fisheries
Satcom Global and Intellian
Making a case for sustainable fishing practices is hardly a difficult thing to do. For the Australian fishing companies Raptis and Austral, protecting marine ecosystems in order to simultaneously protect livelihoods – and life itself – while maximising ROI and increasing efficiency is second nature and represents sound common sense.
Both companies deploy a range of new technologies in the course of their operations, with equipment designed to reduce bycatch and exclude endangered or protected species such as turtles from their trawls. But underpinning the use of such meticulous and specialized apparatus is a broad-based reliance upon satellite communications. Without overstating the case, robust, always-on connectivity offering access to high-speed bandwidth, is essential if modern fishing fleets are to function safely, legally and with due consideration to crew welfare.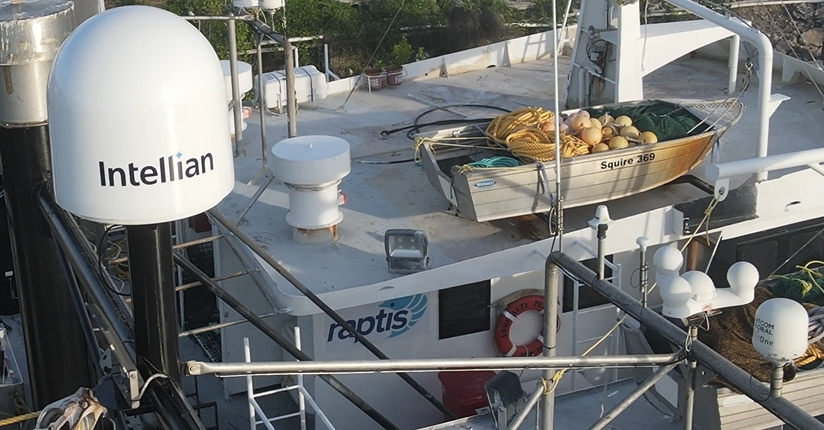 Satellite technology is routinely used on fishing vessels enabling access to applications including catch reporting, gathering navigational and weather data, transferring images and video footage. High speed bandwidth also allows for maintenance or repair tasks to be remotely overseen via webcam, and of course enabling communications with shore-based teams, customers, fellow crew members on board and crews on other vessels. Just as significant, however, is the inestimable value connectivity provides in terms of bolstering crews' morale and mental health. When fishing fleets are away from home for months at a time, the ability to maintain regular contact with family and friends in addition to accessing social media and the internet, is of primary importance.
Austral and Raptis have both worked with global satellite service provider Satcom Global for five years, and turned to the company again recently following the launch of AuraNow; Satcom Global's flexible VSAT solutions offering bandwidth on-demand, which lead to the decision to upgrade the fleets' existing satellite communications solutions. Both companies were looking for a system that could deliver the highest speeds and best voice transmission quality within a specified budget: furthermore, there was a growing need for greater bandwidth, set against the reality that fishing vessels lack the space for large high-throughput antennas.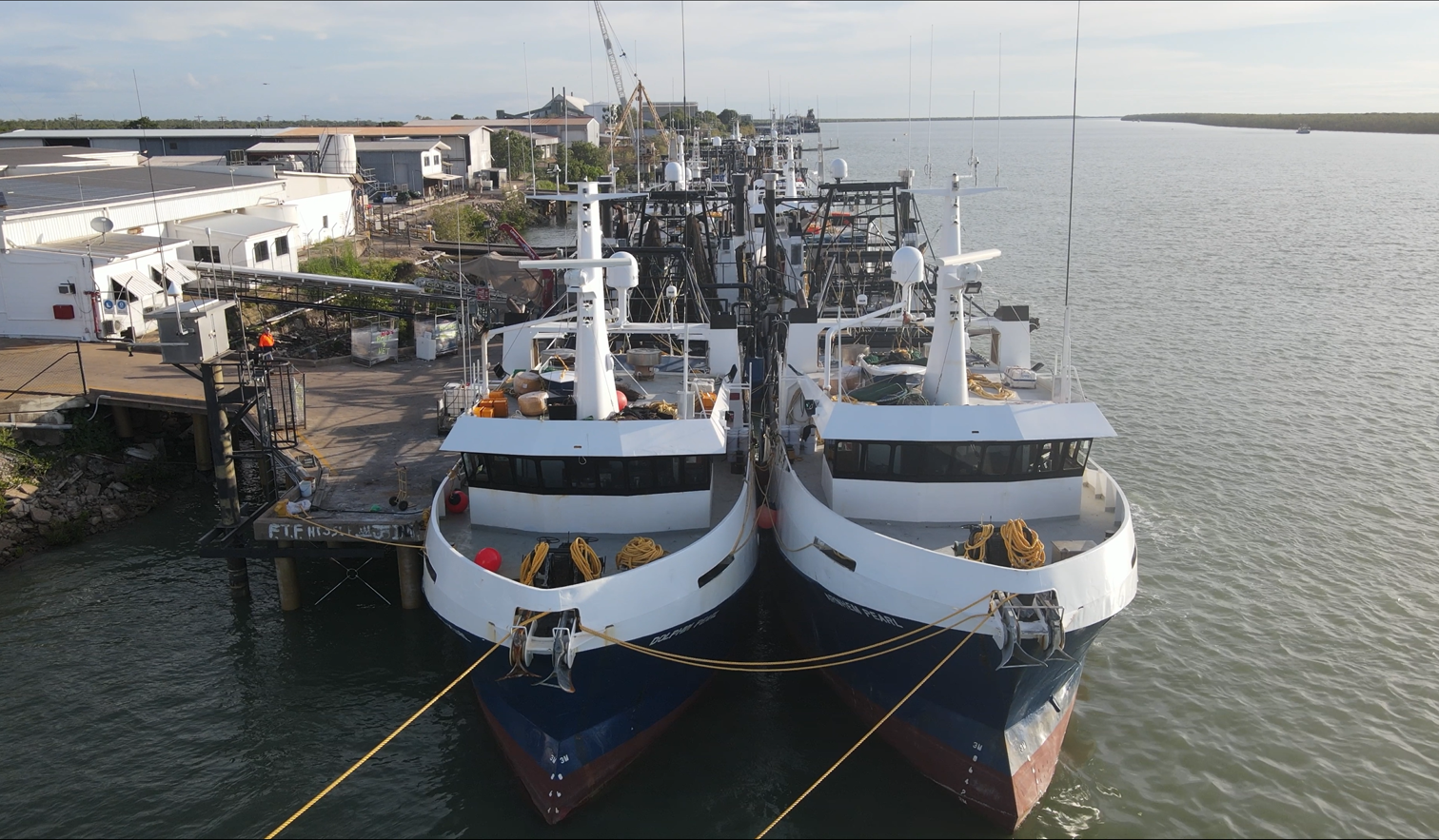 Suitable choice
Satcom Global made the decision that the most appropriate and effective solution for both companies would be its flagship AuraNow VSAT solution, accessing the Aura satellite network with an IPSignature 4 router for network management and Intellian's v60E VSAT antenna system. "We already had a strong working relationship with Intellian," says Chris Leydon, General Manager Oceania, Satcom Global, "and when the v60E became available we tested it on the network. We saw a requirement that was already there for smaller antennas, and one of our engineers identified the v60E as a lightweight and highly efficient antenna with a compact form factor that would address this need perfectly."
Satcom Global's tests confirmed Intellian's benchmark performance claims in support of the v60E, while the antenna's small form factor and low 42kg weight further justified the service provider's nomination of the unit as the most suitable choice for the tight confines of a fishing vessel. Additional space has been saved by housing the IPSignature 4 smartbox within a compact 6RU below-deck rack, alongside a 1RU UPS (uninterruptible power supply) and a small 8-port switch. "Most of these vessels do not exceed 30m," Chris comments. "They are moderately sized vessels, operating efficiently, but there's a lot of equipment on them. But as well as the size considerations, keeping costs down was another key point. These vessels aren't making tens of millions of dollars a year, and the need for much larger equipment just isn't there when we are seeing such great results through the more compact antenna."
With regard to cost constraints, another attractive aspect of the AuraNow solution for the Austral and Raptis teams, is the flexibility to upgrade bandwidth on demand, without penalty. This also factors into crew welfare, as Chris points out. "Both companies pay for a minimum package, but we've seen instances where crew members want to virtually attend a wedding or a christening, and we're able to expand the bandwidth temporarily to mirror their changing needs. We can get an 8MB downlink from the v60E and increase the bandwidth for a day or two while crew members virtually attend these occasions. Or perhaps there's a sporting event that the crew want to see, and they'll chip in to increase the bandwidth so they can stream it."
Long-term viability
The way this arrangement pans out across the Raptis and Austral fleets is that business devices such as the bridge comms PC and company iPads, which run charting and tracking software over the business network, are operated without data limits or restrictions applied. A separate daily personal allocation of 200MB for crew members can be utilized on their own devices such as smartphones and tablets through the IPSignature 4 BYOD (Bring Your Own Device) capability.
"With these particular packages we typically build the below-deck rack at our office in Brisbane," Chris says. "Then we commission each of the antennas statically at our facility, pack them all up and suspend the service, then they can be shipped to the vessels wherever they might be, where the service is resumed once the system is installed. That's a big benefit, cutting down on costs, plus there's a lot of flexibility on where they can install them location wise."
Chris also mentions Intellian's warranty – three years for parts, two years for labour – as a major plus in terms of the long-term viability of the AuraNow solution. "Antenna systems are not typically expected to last more than five years in this context," he explains. "It's a pretty harsh environment, with some vessels operating in very hot temperatures and others operating in the Southern Ocean in some of the coldest and windiest conditions on earth; those antennas have to work harder than any other antennas we've got."
All the evidence suggests that the systems have acquitted themselves well so far. Phil Robson, Raptis' Northern Fishing Fleet Manager, reports that the fleet-wide presence of a dependable communications link that can consistently send and receive high-quality data has made it considerably easier to attain sustainability targets. "This standard of connectivity allows our onshore management teams to oversee elements such as catch limits, while being able to access real-time information on matters such as temporary sea area closures ensures that there's no chance of us inadvertently falling foul of Australian Fisheries Management Authority regulations."
Andy Prendergast, GM of Austral's Northern Fleet, is similarly unequivocal. "We are very happy with the v60E units and the technical and administrative support we've received from Chris, Luke and the team at Satcom Global," he says. "Having a permanent connection to the internet has revolutionized our ability to reliably communicate with our fleet across a wide range of platforms, including email, WhatsApp, Messenger and VoIP. It also means that everyone at sea can stay in regular touch with friends and family as well as browsing social media and shopping online… which must make them feel good, because they're doing a fair amount of it!"
When asked whether he feels his company has made a sensible investment for the future, Andy is emphatic. "Becoming part of the digital age was long overdue in our remote fishery," he concludes. "The hardware costs are significant, but the data plans are affordable; and the difference it makes to our people at sea, sometimes for up to four-and-a-half months at a time, is incredible. Technology moves quickly and other opportunities will surely present themselves over time, but I believe that with the Intellian hardware in this Satcom Global package we have locked away the best service available to us for many years to come."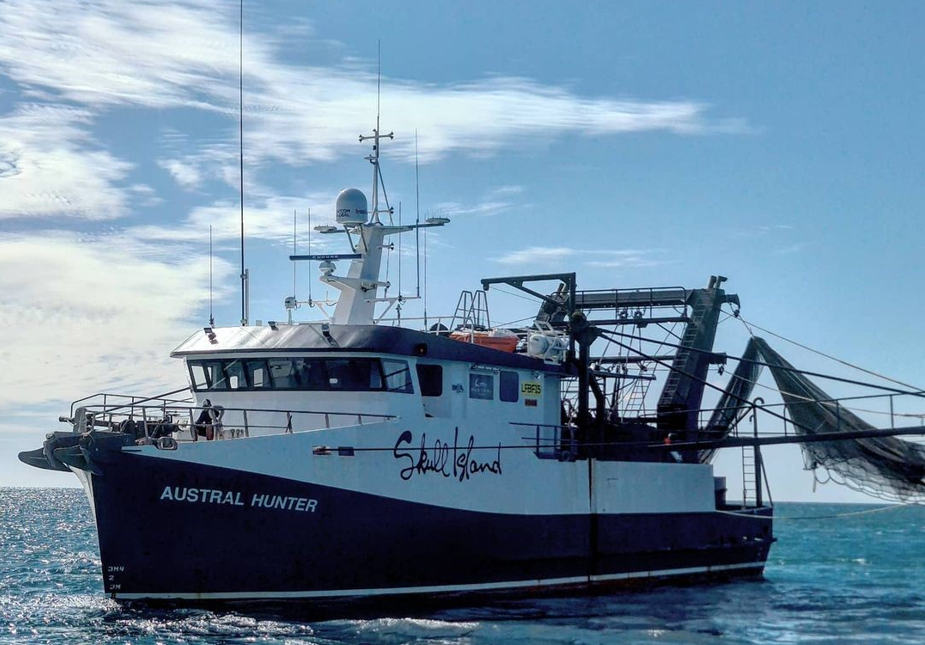 Sustainable practices
The adoption of this state-of-the-art connectivity solution can be seen as part and parcel of both companies' commitment to sustainable practices. Each goes well beyond simply meeting the legal requirements as specified by the Australian Fisheries Management Authority (AFMA). As a long-term supporter of the Marine Stewardship Council (MSC), Austral was the first seafood company in the world to attain carbon-neutral certification, planting more than 220,000 mixed native trees throughout Western Australia to offset its carbon emissions. The company has also invested over $50 million on the development and construction of the low-emissions, hybrid-electric fishing vessel Cape Arkona for its Southern Ocean fleet.
Raptis, meanwhile, is similarly driven to minimize operational impacts. With both MSC and Friend Of The Sea certification, it works closely with the Australian Government and the Commonwealth Scientific and Industrial Research Organisation (CSIRO) to foster management practices which are as responsible as they are efficient. The company avoids reefs and only trawls on a renewable mud bottom which is replenished after every wet season, as well as being actively engaged alongside World Animal Protection in tackling the problem of 'ghost nets' – fishing nets that have been lost or discarded in the ocean.
It's reassuring and inspiring to see that both companies apply these methodologies not through a grudging sense of duty, but out of genuine respect for ocean environments and the organisms that live in them. The benefits speak for themselves. The more fishing companies there are which are prepared to follow their example, the better for the industry, for consumers and for the planet itself.
Learn more on how you can gain high bandwidth satellite communications onboard - www.auranow-vsat.com