The short answer is "yes." The long answer needs to consider details related to where, when, how and why
Being out in the middle of nowhere is a familiar feeling to anyone that fishes for a living. The sound of the open water can be as alluring as it is calming, enabling you to transport yourself into a totally different world. It's a world that exposes you to the wonders of nature that surround you, allowing you to interact with the setting in a way few others will ever be able to experience.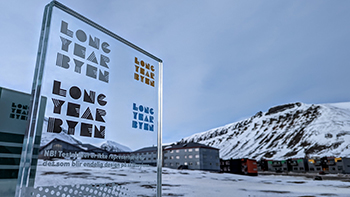 That same experience is what the Hurtigruten Svalbard team is after, although their purpose and placement with doing so is very different. Seeking to provide visitors to the Svalbard Archipelago that is only about 800 miles from the North Pole with one-of-a-kind adventures, the organization is Svalbard's most experienced tour operator and booking agency with a history that stretches back to 1896. Based in Longyearbyen, the administrative center of Svalbard, the organization is dedicated to the concept of sustainable tourism to ensure this Arctic paradise is both preserved and protected.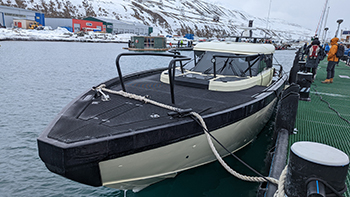 That commitment to sustainability compelled the Hurtigruten to partner with Volvo Penta and Marell Boats to create the Kvitbjørn ('Polar Bear' in English), a near-silent vessel has the potential to transform the experiences they can provide to their guests. Members of the media were invited by the Volvo Penta team to experience for themselves the literal power of this hybrid solution as well as understand why Hurtigruten views their commitment to sustainability as something that's good for business.
Seeing as how the boat is an enabler for operations that have short, dedicated journeys, the potential application for commercial fishing vessel seems limited but Volvo Penta believes hybrid engines have a future in U.S. fishing markets. It's a prediction their team is making based on changes to the technology but also on account of how these solutions can directly support the core business values of an organization. Those values are reflected on the bottom line in the present while also considering necessary transformations for the future.

The market for hybrid propulsion systems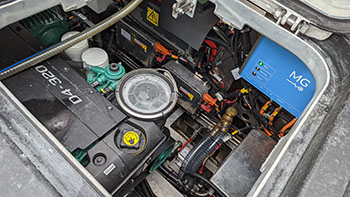 Experts have told us that fishermen are content to let other industries do the R&D to define hybrid use cases, although a baseline around where and how the technology can make sense had already been established. Hybrid technology simply does not make sense for anyone that is headed out to fish in Alaska, for example. While anyone operating a nearshore vessel should be actively exploring their hybrid power options, the price prevents many from taking a serious look at the technology. Even though fuel savings over 10 years will most often exceed the cost of going hybrid, many operators simply don't have the time or budget to project that far out.
In an attempt to change how such costs are considered, the launch of the Kvitbjørn also served as the debut of a new business model from Volvo Penta that is based on a 'power-by-the-hour' payment program. This e-mobility-as-a-service' model is still at a concept stage but could change how customers purchase and use marine e-mobility solutions. It's a way of risk-sharing between Volvo Penta and the end-user to change how and when they might consider adopting these sorts of solutions. It's something that make a difference to the Hurtigruten team.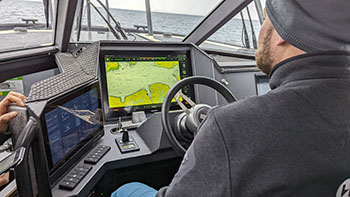 "Sharing risk means that we're in this together which is critical because this is something that has to work for us every day," said Tore Hoem, Adventures Director at Hurtigruten Svalbard. "There are days when I'm annoyed because the technology behaves in a way that I'm not used to but that's part of being first and using new technology. The shared risk and eventual value make it worthwhile."
That worth is evident in the setting of Svalbard, which has drawn explorers from all over the world since the 16th century. Being part of the launch allowed us to take a close look at the technology that literally powered our journey out to sea, exposing us to the natural wonders of the surroundings and the possibilities that the technology represents to preserve, protect and better highlight these same settings. This focus on sustainability isn't just about the future though because Hurtigruten's embrace of hybrid technology had to and does make business sense today.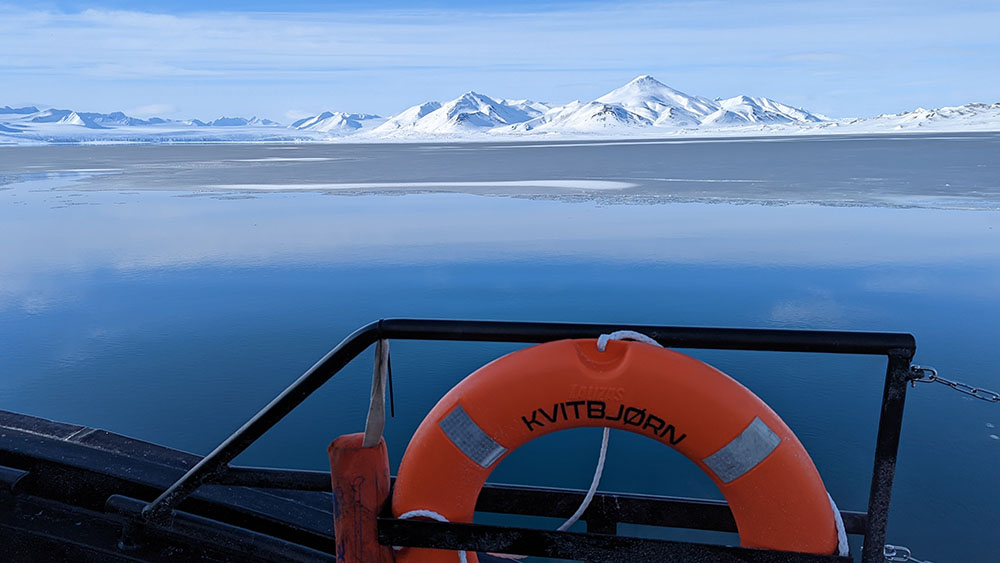 A potential competitive advantage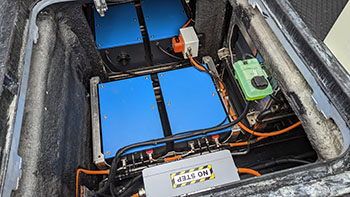 Powered by a Volvo Penta twin D4-320 DPI Aquamatic hybrid solution, the 14.6m x 4.2m (48'x13.8'), 12-passenger Kvitbjørn has the D4 engines and the electric motors attached to one another, all tucked under the aft deck. With a top speed of 30 knots, a cruising speed of 24 knots, and a range of 500 nautical miles, it provides the range and maneuverability needed for the short, dedicated journeys that define Hurtigruten adventures on the water.
Doing so in an Arctic environment that features sub-zero temperatures meant the team had to develop an integrated heating and cooling system that doesn't circulate seawater to avoid icing. In fact, they reduced the number of engines and added layers of software to make it safer. That sort of customization is directly applicable to the kinds of solutions that the Volvo Penta team is committed to developing for various sectors, including commercial fishing, which is where a sizable portion of their commercial business comes from.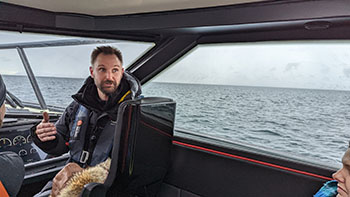 "On the fishing side, it all depends on what you're trying to do," Jonas Karnerfors, sales project manager at Volvo Penta, said from the interior of the Kvitbjørn. "With electric you get the high torque from the low RPM to create efficiencies during time you're otherwise idling or burning fuel. That's a good example of how this new technology can change the way things are being done for the better. When you can do new things, people can change their behavior. There won't be a one size fits all solution with hybrid, which is why we believe we can make a modular system that fulfills many different demands. We want to try different systems with traditional inboards so that solutions can scale across an entire fleet or sector."
Having one ship's operations work the same way across an entire fleet is an appealing concept to anyone that has more than one vessel, but even for someone that does just have a single vessel, the specifics associated with the Kvitbjørn highlight how such features can be specific to a core business value. For Hurtigruten, that's all about creating a more enjoyable experience for tourists. That meant taking into account the battery size and housing, clearing the aft deck to allow visitors to experience the setting and wildlife during the near-silent operation when using electric.
Those experiences proved to be especially stark when out in the middle of the Artic Ocean on the Kvitbjørn. With literal glaciers on one side and mountains of ice on the other, the maiden voyage of the vessel brought the core business considerations that first compelled Hurtigruten to explore this solution into focus. By design, the value they've created can expand and extend in to various other areas for countless other organizations.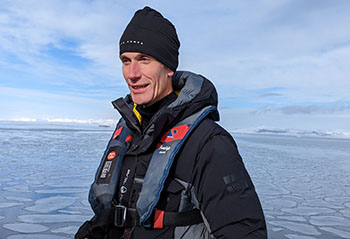 "Many of the segments that we support, which includes commercial fishing, have moved beyond traditional drive lines," said Johan Inden, president of the Volvo Penta Marine Business Unit. "In this segment, we're being asked to push new solutions to boatbuilders and operators because it allows crews to command better day rates, which can represent a competitive advantage. That shows it's really not about technology but about the job that needs to be done, which the technology can support in a really powerful way. Boats will become more bespoke based on what you'll be using them for, and that's something we're both supporting and embracing."
In the past, one of the biggest challenges associated with the adoption of a new piece of technology like a hybrid solution was specific to the technology, but as improvements have been made, it's turning from a technology challenge into one that's more about logistics and operations. How is the engine going to literally fit into the boat? When exactly will the electromobility features be utilized? How difficult will it be to enable? Hybrid technology doesn't support every use case, but it's here and it can be used in an especially easy manner.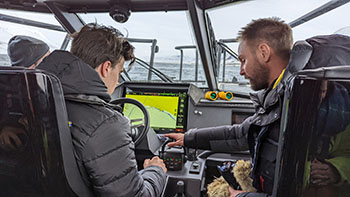 To illustrate that fact, every member of the press that was out for the event took a turn steering the Kvitbjørn, which is certainly not part of the standard tour and was under the total control of the Hurtigruten team, but illustrated how intuitive their systems are. They designed it so that just about anyone could get behind the controls, and Karnerfors proclaimed he could teach anyone to dock with the joystick in about five minutes. After a few minutes of moving the boat on the open water, I'd agree with that, although I'd make it ten minutes.
If cost considerations can be addressed with new models like 'power-by-the-hour' payment programs, and the operation logistics are not the barrier to entry they once were, then what opportunities does hybrid technology truly represent in this sector? The value can be positioned in the short term and long term, with a reduction time otherwise spent idling making an impact today, but a bigger responsibility related to the sustainability of the fishing industry as a whole also one that needs to be considered.
In Svalbard, the stakes associated with that responsibility are especially glaring, which further illustrates why expectations and even regulation are changing in ways that will require transformations on multiple levels.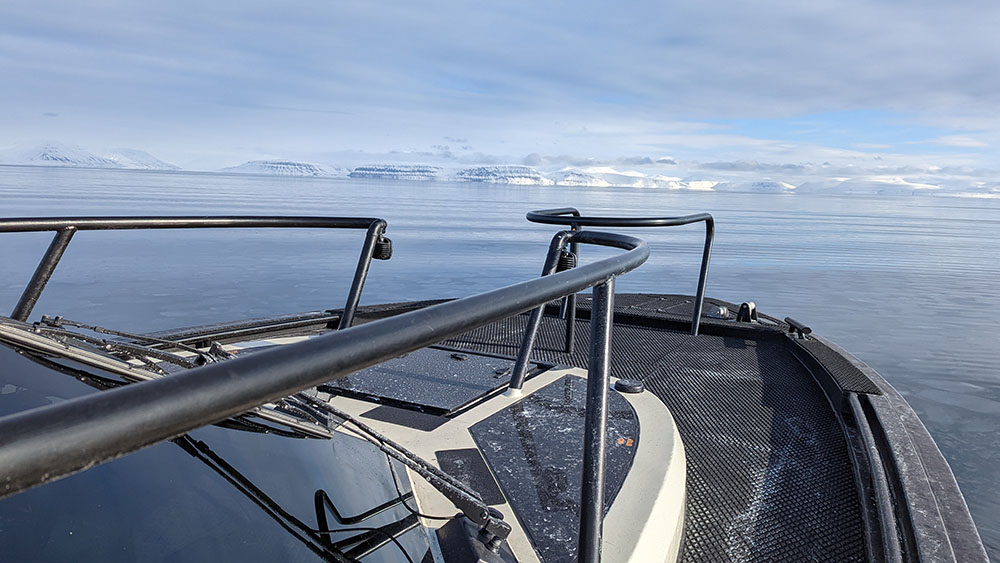 A New Dawn of Boating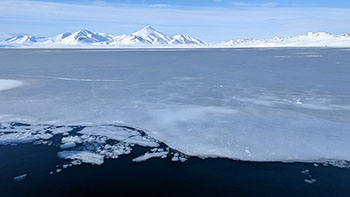 Volvo Penta has laid out a path to decarbonization, with a defined goal of being a net-zero emissions company by 2050. It's a shift that is being driven by the company's wider sustainability aims that are about more than the technology. Changes in regulation and consumer expectations will force organizations of all types to utilize hybrid, electric, and renewable fuels to varying degrees, providing those that are ahead of the curve with an opportunity to shape these developments. They're changes that will be realized across entire ecosystems in uncertain but positive ways.
"I'm looking forward to seeing the change in behavior when boating," said Karnerfors. "I'm positive that we won't boat the same year now as we will in ten years' time. Partners like Marell are pushing us to develop their complete system even faster, which proves that the hybrid journey we're on is one that we all need to take together."
The high torque, fuel efficiency, and clean burning operations of hybrid technology can create efficiencies for fishing operations of all types. New business models like the power-by-the-hour payment program changes the paradigm around what might otherwise be insurmountable adoption costs. These changes aren't enough to convince certain commercial fishing stakeholders that they need to seek out partners to help them on their own hybrid journey though. Helping these stakeholders get all the way there is a priority though.
"We're working to truly understand the need of the customers which is why we're committed to working with operators and boatbuilders,'' said Inden. "The audience experience is at the core of the Hurtigruten's mission and something the Volvo Penta team actively considered throughout this process. Going the extra mile is the only way change will happen. That sort of consideration is something we're committed to understanding when it comes to introducing hybrids into smaller fishing boats. It's harder in the short term but we know the value is there for them in the long term."
That value is connected to a new dawn of boating which is all about integration, acceleration and regulation. Enabling super redundancy while reducing conversion costs has come to be a focus for hybrid technology, which will continue to improve as these solutions become industrialized so that almost any boatbuilder can utilize them.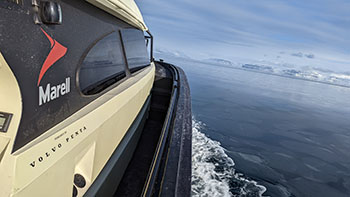 This boat was the first hybrid by Marell, illustrating that it truly is still early days for these solutions, especially in the fishing industry. That's going to accelerate quickly on account of how these sorts of modular sustainability platforms can be deployed in different ways depending on use cases and needs. Such changes will be influenced by upcoming regulation, but the technology itself will be the ultimate driver on account of the business ramifications it represents.
In being able to cultivate new experiences for visitors, the Hurtigruten team can provide their customers with one-of-a-kind adventures that their competitors cannot compete with. These experiences are as memorable as they are meaningful, which is something you can literally see in the pictures in this story. All of this has been directly enabled with hybrid technology, highlighting what sort of options and opportunities might exist in other industries, for various applications.
After all, if hybrid technology can work in the Arctic, it can work anywhere.