Ahoy, fellow fishermen! Today, I'm excited to share with you a recipe that's perfect for those long days out at sea.
This baked pasta dish is loaded with hearty flavors that will warm you up and keep you satisfied.
First things first, let's talk about the meaty tomato sauce. This is the heart of the dish and gives it its comforting flavor. I like to use a combination of ground beef and lamb, but you can use whatever you have on hand.
Once you have your meat sauce ready, it's time to cook the pasta. Penne works great for this recipe, but feel free to use any type of pasta you prefer. Just make sure to cook it until it's al dente, or slightly firm to the bite, so it holds up in the casserole.
Now, onto the béchamel sauce. Don't let the fancy name intimidate you! It's really just a creamy white sauce made with butter, flour, and milk. The key is to add the milk slowly and stir constantly to avoid lumps. And don't forget to check the thickness by coating the back of a spoon.
Finally, it's time to assemble everything in a baking dish. Start with a layer of pasta and meat sauce, then the béchamel sauce. Don't forget to top it off with a generous amount of nutmeg, if desired.
And there you have it, a delicious baked pasta dish that will warm your belly and your soul. Plus, it's a hit with both adults and kids, making it perfect for family dinners on the boat. So go ahead and indulge in some carbs, cheese, and creamy goodness. You deserve it after a long day out at sea.
One last tip for cooking in a small galley kitchen: use multi-purpose tools and keep your workspace organized. A good chef's knife, cutting board, and a few pots and pans can go a long way. And don't forget to clean as you go to avoid clutter and make cleanup easier.
Fair winds and following seas, my friends. Enjoy the pasta!
Baked Pasta with Béchamel Topping serves 6 to 8
For the pasta:
1 pound penne pasta, cook in a large pot of salted water until al dente, drain, and put back in the pot.
For the meat layer:
2 teaspoons extra-virgin olive oil

1 large onion, diced

6 large garlic cloves, minced

2 pounds ground lamb or lean

ground round

1½ cups water

½ cup sherry cooking wine

1 (16-ounce) can tomato sauce

1 teaspoon ground cinnamon

½ teaspoon ground nutmeg

1 teaspoon sea salt

½ teaspoon ground black pepper

¼ teaspoon ground cayenne
For the parmesan cheese sauce:
½ cup (1 stick) butter

½ cup all-purpose flour

3 cups 2% milk

¾ teaspoon sea salt

¼ teaspoon ground nutmeg

⅛ teaspoon ground cayenne

1 cup Parmesan cheese, grated
Preheat your oven to 375 degrees.
Make the meat layer:
In a large nonstick saucepan, over medium heat, add oil; when hot, add the onion and garlic and sauté until soft. Stir in the ground lamb and cook until crumbly and no longer pink; drain fat and discard.
Pour in the water, wine and tomato sauce. Season with cinnamon, nutmeg, salt, pepper and cayenne. Cover and simmer stirring occasionally until thickened, about 15 minutes. Remove from heat.
Make the parmesan cheese sauce:
Melt butter in a medium saucepan over medium heat; whisk in flour. Pour in the milk, whisking until smooth. Whisk until the mixture is thick and bubbly and coats the back of a spoon. Stir in salt, nutmeg, cayenne and Parmesan cheese.
Add the lamb mixture to the cooked pasta and spread it into a 9 x 13-inch baking dish. Pour the cheese sauce evenly over the top of the pasta, smoothing to level. Sprinkle with nutmeg if desired. Bake until the top is golden brown, about 40 minutes. Remove from oven and let cool for 15 minutes before serving.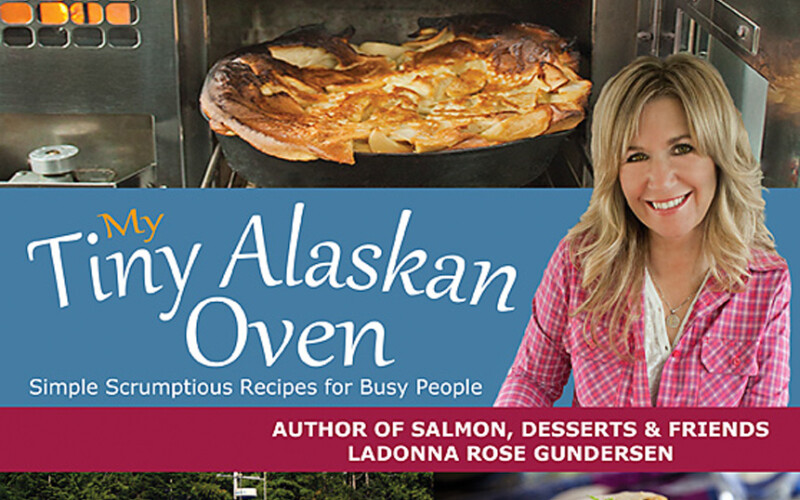 Check out more of LaDonna's recipes from the boat to your table.