Each year the Alaska Seafood Marketing Institute extends an open invitation to participate in its annual All Hands on Deck meeting. During this meeting, ASMI's program operational committees, species committees and governor-appointed board of directors publicly present and discuss current marketing efforts, strategies and challenges facing the industry. It has always been an excellent opportunity for anyone from the fleet, processing sector, or other interested groups to be involved in ASMI's approach to its mission of raising the value of Alaska seafood. ASMI truly depends on the eyes and ears of the industry for guidance, especially in this year of unprecedented challenges.
We pride ourselves on the transparency and accessibility of ASMI's All Hands on Deck meeting process. Typically held in Anchorage (with the ability for the public to call-in), it has been an important occasion for people from across the globe and the seafood sector to shake hands face-to-face and collaboratively get down to work.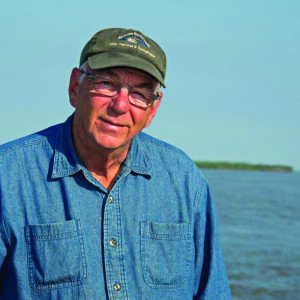 However, for the safety of our families, industry and home communities during the pandemic, we decided to shift All Hands on Deck to a virtual event Nov. 10-13. Held online at www.alaskaseafood.org/all-hands-on-deck, the four days of meetings are specifically catered to remote attendance. Anyone with a phone or Internet access is able to participate, and we look forward to this year's gathering being perhaps the most accessible yet.
There are challenges to holding such a robust event online. However, ASMI is working hard to create a smooth, efficient platform to share valuable resources and support productive discussion. There are some advantages to moving to an online event, allowing for more interactive presentations, and a one-stop-shop platform for all program reports and resources. There will even be a seafood cooking demo with Sodexo Global Director of Culinary, Chris Follari. Perhaps the greatest advantage is that these materials and presentations will all be available for download and viewing long after the event is over.
Bells and whistles aside, the most important staples of All Hands on Deck will be executed with ASMI's model transparency and dedication. Contributions from these meetings provide ASMI program staff with strategic direction, constructive feedback on program tactics, provide market and species insight, and represent the best interest of the Alaska seafood industry as a whole.
General Session — Hear from ASMI leadership on the last year and a look forward, learn from economists how covid-19 has affected the Alaska seafood industry, and listen to the ASMI Consumer Advisory Panel talk about what they are seeing on the ground in the seafood trade around the world.
Species Committee Meetings — Committees of fishing and industry members discuss the current challenges and opportunities for salmon; halibut and sablefish; whitefish; and shellfish. These meetings are ideal for anyone wanting a wider view or to add their voice to what is going on in their fishery and markets. ASMI listens very carefully to the highlights, concerns and direction of each species in order to develop their marketing strategy.
Operational Committee Meetings — Taking place after the species committee meetings, the operational committees, which guide the Domestic Marketing, International Marketing, Seafood Technical, and Communications/Consumer PR programs, each take what they've heard from industry and combine it with their own marketing expertise to create a marketing strategy moving forward. These are excellent opportunities to listen and learn exactly how and what ASMI is doing to market Alaska seafood. From social media to retail campaigns and promotions to fleet outreach, learn how they all combine to build consumer preference for Alaska seafood.
ASMI Board of Directors Meeting — On the final day, the operational and species committees present to the board. The board also discusses the budget, and other industry and agency issues. To the public, this session also serves as an overview of the prior three days.
There is important work to be done Nov. 10-13 in steering our efforts to support industry moving forward. So much has changed since we last met in Anchorage, making it more important than ever for all ASMI stakeholders to pull up a seat at the table — from wherever that table may be. We are very much looking forward to your engaged participation. More information can be found at www.alaskaseafood.org/all-hands-on-deck.