Welcome to Pacific Marine Expo, the one place for commercial fishermen to see, touch and experience the latest technology in marine engines, propulsion, electronics, safety gear and so much more.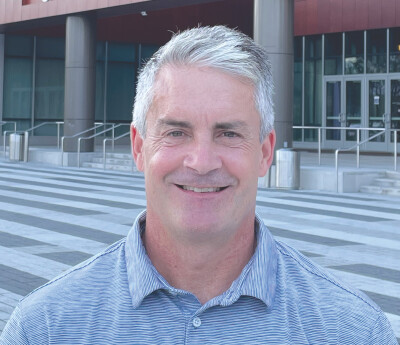 In three days of networking, sharing of industry knowledge, and catching up with old friends, you will get the feel of this show, which is full of energy and excitement, and has something for everyone. For the deckhand looking to grow in the industry, the show offers access to the business skills and supplies needed to run your own boat.
At the Expo, we see entire crews walking together or gathering in a booth, hovering over a product, discussing and collaborating how it might work for their team. The dynamics between the crew members and the manufacturer helps build trust and relationships. Multiply that across hundreds of booths catering to the needs of commercial fishermen, and you get an experience unparalleled in the industry.
Beyond the show floor, we invite you to take in a session in our robust education program — open to everyone. Our 2021 sessions take on vessel stability, gear recycling, the future of offshore wind, the latest on Pebble Mine, and much more. As always, and especially this year, the health and safety of all show participants is our top priority. We are confident we can all meet safely in Seattle.
We meet regularly with local officials and the outstanding Lumen Field team to make sure we incorporate policies, guidelines and procedures provided by the CDC, as well as state and local authorities, to create a safe environment. This year may look a little different from the outside, but I have no doubt that once opening day kicks off, you will feel the energy and enthusiasm of this remarkable industry getting back together.
This year more than ever, a trade show like Pacific Marine Expo mirrors the economic health and progression of an industry. I am happy to say the industry is doing very well. We have nearly 400 companies eager to get back to business in Seattle. Attendees who navigate the floor will come out with new ideas to improve profitability, durability and sustainability.
We thank you for coming back to Expo. It's been too long.
Bob Callahan is the Publisher, Group Vice President and Product Director for Pacific Marine Expo & National Fisherman.
(207) 842-5592
[email protected]