Washington State officials said they are ending the last two finfish net pen aquaculture leases on state-owned bottom, setting off a new row between Cooke Aquaculture, industry supporters and their critics.
The Washington Department of Natural Resources this week notified Cooke it will not renew leases for raising steelhead in Rich Passage off Bainbridge Island and off Hope Island in Skagit Bay. It's the latest in a long-running battle since a net pen collapse at Cypress Island in 2017 released tens of thousands of farm raised Atlantic salmon into Puget Sound.
"This effort began by terminating finfish net pen operations due to lease violations," said DNR Commissioner Hilary Franz in announcing the decision. "Despite years of litigation – and a company that has fought us every step of the way – we are now able to deny lease renewals for the remaining net pen sites. Today, we are returning our waters to wild fish and natural habitat. Today, we are freeing Puget Sound of enclosed cages."
The denial of Cooke's request to continue leasing gives the company 30 days to wrap up operations and begin removing equipment.
"This is a critical step to support our waters, fishermen, tribes, and the native salmon that we are so ferociously fighting to save," said Franz. DNR officials plan a press conference Friday on Bainbridge Island with supporters of the decision, and future state policy on net pen aquaculture will be announced then, said Franz.
The decision drew a sharp response from Cooke and national aquaculture advocates, who called for an independent scientific review.
"This was not a decision based on science," said Jim Parsons, CEO of Jamestown Seafood, a joint venture of Cooke Aquaculture and the Jamestown S'Klallam Tribe, and president of the Northwest Aquaculture Alliance.
"If that were the case, we would be seeing a very different decision," Parsons said in a joint statement with other aquaculture groups. "In terminating Cooke's marine net pen leases, the DNR has ignored the best available science from NOAA, a state Supreme Court ruling, the Washington Department of Fish and Wildlife, and the Washington Department of Ecology, to name just a few of the countless scientific studies from other regions demonstrating that marine aquaculture does not harm endangered species or wild fish stocks."
Cooke's relationship with Washington State has been in decline since the August 2017 Cypress Island pen collapse. State officials terminated that lease, fined Cooke $332,000 and the net pens were removed.
In December 2017, DNR terminated Cooke's Port Angeles lease, contending that Cooke was operating in an unauthorized area and failing to maintain the facility in a safe condition. Cooke challenged order in state court where litigation remains pending.
A resulting political backlash led the Washington state Legislature in 2018 to phase out Atlantic salmon farming in state waters. Salish tribes and conservation groups that oppose large-scale finfish aquaculture in Puget Sound say the new decision protects habitat for native salmon.
"Removal of the existing net pen will restore full access to the Tribe's culturally important fishing area in northern Skagit Bay," said Steve Edwards, the Swinomish Indian Tribal Community chairman. "Swinomish are the People of the Salmon, and fishing has been our way of life since time immemorial. Cooke's net pens have interfered with the exercise of our treaty rights for far too long. We look forward to the day when the Hope Island net pen facility will be a distant memory."
"For years, the public has overwhelmingly called for an end to this dangerous industry in our public waters," said Emma Helverson, executive director of the Wild Fish Conservancy, which in 2017 sued Cooke over the net collapse.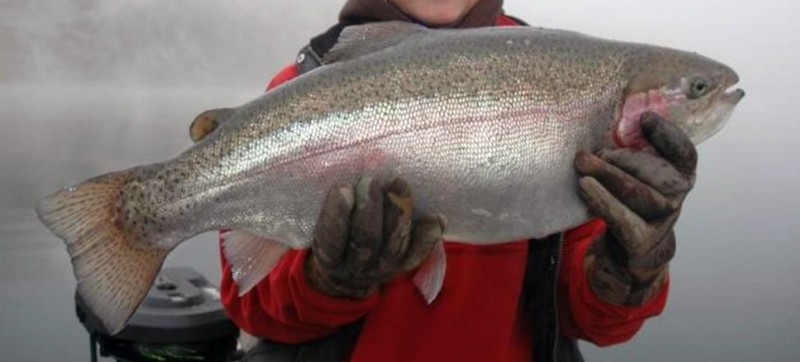 The Washington move comes as the Biden administration is working toward establishing new aquaculture development zones around the U.S. coasts. Industry advocates called for a review of the state's decision.
"Aquaculture has the ability to sustainably and affordably increase the availability of the healthiest animal protein on the planet, while also producing jobs—an impressive combination," said Gavin Gibbons, Vice President for Communications at the National Fisheries Institute. "At a time when important efforts to grow the U.S. aquaculture sector are underway, this decision is disappointing," he said.
"The U.S. aquaculture farming community recognizes the value and benefits of regulations to protect the public, environment and farming operations," commented Sebastian Belle, president of the National Aquaculture Association. "In this instance where science is ignored, which is so very critical to achieving excellence in governance and finding a balance between man and nature, no one benefits. We strongly support an independent review by objective scientists and hope the citizens of Puget Sound will agree."