On Friday, Feb. 25, the Coast Guard responded to calls about an unmanned boat drifting toward the rocks near Kehoe Beach on the Point Reyes National Seashore, just south of Bodega Bay, Calif.
The initial calls came in around 9:20, the Coast Guard reports. Around 10:15, a rescue crew boarded what turned out to be local crabber Ryan Kozlowski's F/V Seastar, a wooden 42-footer.
"There were several boats within a stone's throw from the Seastar that watched the Coast Guard get on the vessel and offered to help," said fellow fisherman Dick Ogg, an NF Highliner and vice president of the Bodega Bay Fishermen's Marketing Association.
Those offers were not accepted, and what happened next is what local fishing families are asking the Coast Guard to clarify.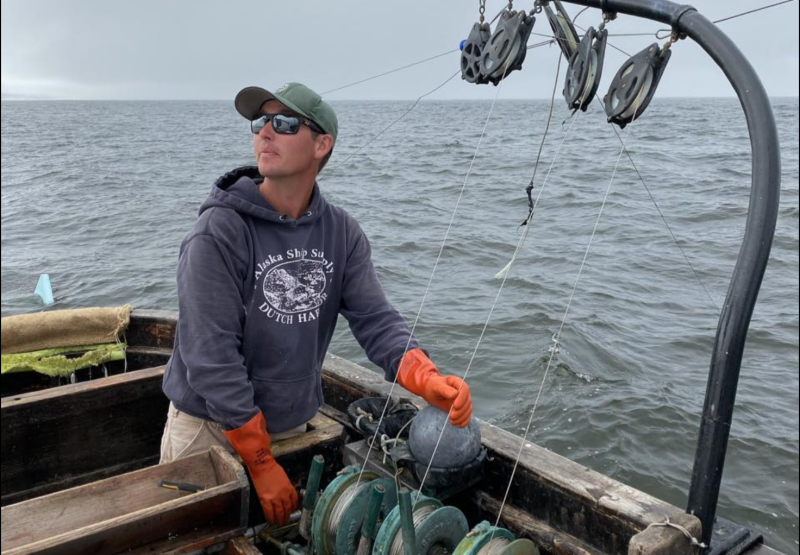 About three hours later, around 1:30 p.m., search and rescue crews recovered the body of Kozlowski, who turned 30 in November. By then, the Seastar had drifted onto the beach. As a result, the boat will have to be demolished, according to the California Fish and Wildlife's Office of Spill Prevention and Response.
"That was at least a $160,000 vessel that the family could have recouped," Ogg told NF. "And now they have nothing." That cost instead is shouldered by the community's taxpayers and the insurance company.
The Coast Guard claims now that the vessel was on the rocks before the grounding — a detail disputed by several witnesses — and that they did not attempt a tow because of concerns about pollution and damage to the boat.
"While Coast Guard crews recovered and transported the person found in the water, the Seastar drifted off Elephant Rock and ran ashore on Kehoe Beach," said Capt. Taylor Lam, the Sector San Francisco commander.
Local fishing families and community leaders are asking for more specific answers as to why the boat was allowed to run aground.
"That boat was in 22 fathoms when the Coast Guard was on the vessel. It was far enough offshore that anyone could have assisted," said Ogg, who has been in touch with most of the fleet since the incident and has access to the Seastar's plotters. "We're going to try to get the Coast Guard in a public meeting with the fishermen."
The community and local fleet is also working to support Kozlowski's family in facing this striking loss with a GoFundMe goal of $20,000.
Ogg says he was also able to retrieve Kozlowski's gear from the water, and all proceeds will go to the grieving family.