Simrad Fisheries, booth 921, has a wide variety of fisheries acoustics all designed to add to the fishermen's ability to fish sustainably.
The SN90 stands out with its ability to show fish in front of the boat with the accuracy and readability of an ES80 echo sounder. This is truly a hybrid combining the best features of a sonar and an echo sounder. Installation is still individual to the vessel, but hoist, bulb, no bulb, steep deadrise, keel, no keel – we are making them all work!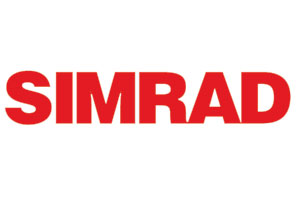 The ES80 has another year under its belt and after a couple of birth pangs is gaining a solid reputation. The FM (CHIRP) has real value with respect to increased range and increased resolution with respect to the frequency, as well as decreased noise. The "school response" curve shows how the echo strength for a group of targets (for example, a school of fish) changes with the operational frequency. Different species, different curve!"
The multitude of operational features in the ES80 that no other sounders have are proving their value and distancing Simrad from the mainstream echo sounder competitors!
And there is lots more new in the Simrad booth: Release features on the FX80 system; sweep angle on the TV80; new ultra-long-range sonars, new high-definition sonars Also, of course, the "old" reliable FS systems, PX Sensors and SX sonars…