A storm brought hurricane-force gusts and heavy rains across southern Louisiana on Tuesday, April 13, capsizing a shrimp boat in Grand Isle harbor as well as a 166-foot lift boat offshore.
The U.S. Coast Guard and good Samaritan boaters rescued six crew members of the lift boat Seacor Power, which capsized 8 miles south of Port Fourchon. The boat, operated by Seacor Marine, which services the offshore energy sector, was carrying 19. One body was recovered from the water on Wednesday, according to the Coast Guard, and the search is ongoing.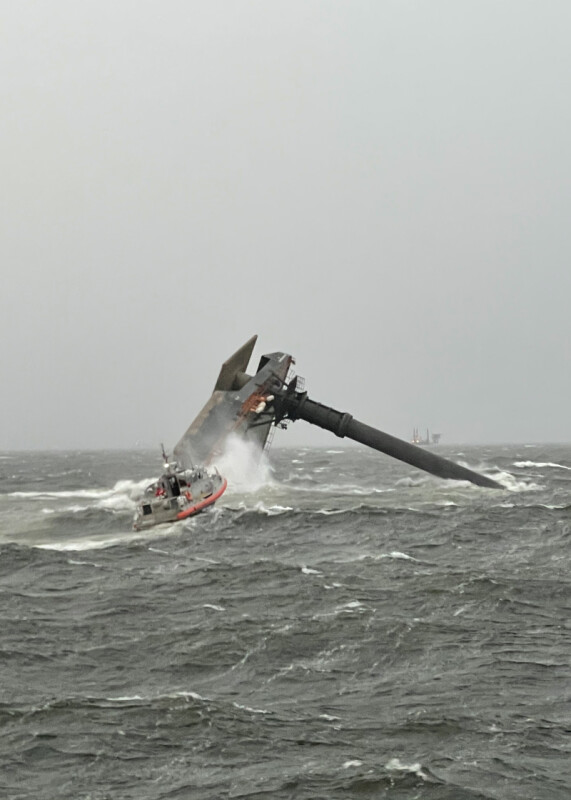 "Our rescue crews have been diligently continuing the search and rescue efforts for the missing people from the capsized vessel," said Capt. Will Watson, commander of Coast Guard Sector New Orleans.
The Coast Guard received an EPIRB notification from the distressed Seacor Power at 4:30 p.m., according to a statement released late Tuesday night. "The watchstanders issued an urgent marine information broadcast, which multiple good Samaritan boat crews responded to."
Rescue crews have searched more than 1,440 square miles — an area larger than the state of Rhode Island — during a combined search period of nearly 40 hours, according to a news release from the Coast Guard's Eighth District.
In Grand Isle, the storm also blew over the 60-foot steel shrimp boat Master Kolby in the harbor and gave other members of the fleet a scary ride as they fought the wind and waves.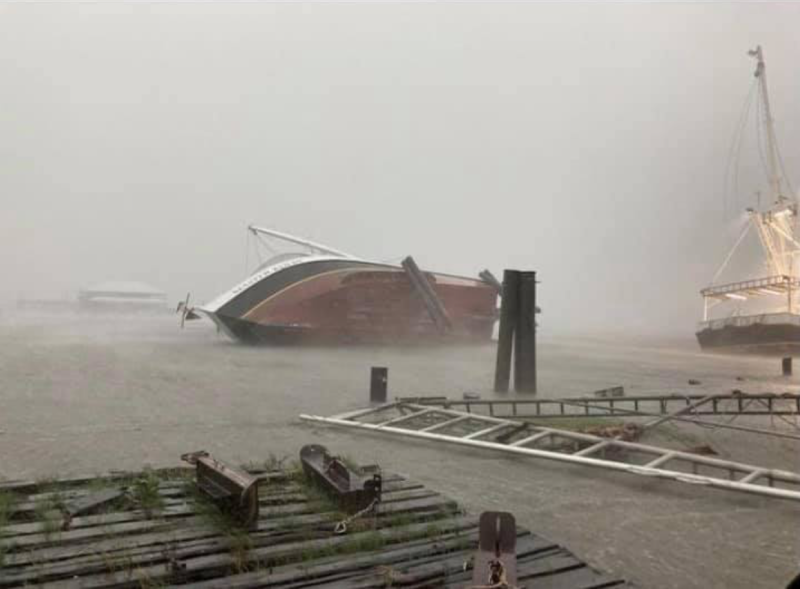 "We're about to lose the boat! I think we're gonna roll!" said shrimp boat captain Aaron Callais on a video he took during the storm that he shared with local TV station WWL.
Reporter Erika Ferrando noted that although the boats were able to ride out the storm and make it back to Port Fourchon, they were in need of significant repairs.
Local reports indicated wind gusts of 90 mph near Grand Isle and a 112-mph gust measured at an oil rig offshore. NOLA.com reported that the squall began around 3 p.m. and lasted a few hours.
Coast Guard Capt. Watson reported that winds were 80 to 90 mph and seas were 7 to 9 feet when the lift boat overturned. A Category 1 hurricane brings sustained winds of at least 74 mph.