As the weather starts to cool down, there's nothing like a cozy bowl of soup to warm you up. And let me tell you, this Mushroom, Salmon, and Wild Rice Soup is the perfect comfort food for those chilly days out on the water.
Loaded with tender chunks of salmon, hearty wild rice, and savory mushrooms, every spoonful bursts with flavor and texture.
Plus, it's super easy to make and can be adapted to whatever you have in your pantry - swap the wild rice for brown rice and the salmon for shredded chicken, and you've got a whole new dish.
Now, let's talk about wild rice. It can be a bit tricky to cook, but if you follow these simple steps, you'll get that perfect, earthy flavor that pairs so well with the salmon and mushrooms.
First, cook the rice the night before to save time. Then, combine 1/2 cup of wild rice with one cup of water in a medium pot. Bring to a boil, cover, and reduce to a low simmer for 45 minutes. Easy, right?
This soup also reheats beautifully and can be doubled for make-ahead meals. Trust me, you and your crew will be licking the bowl clean with this one.
Mushroom, Salmon, and Wild Rice Soup
Ingredients:
4 slices bacon, cut into ½ inch pieces

1 medium onion, sliced

1 celery stalk, thinly sliced

1 cup assorted mushrooms such as, button, cremini, and chanterelle

2 tablespoons all-purpose flour

¼ teaspoon Dijon mustard

¼ teaspoon dried rosemary leaves

1 cup cooked wild rice

4 cups reduced-sodium chicken broth

1 cup half-and-half 1 (14-to 15-ounce) can salmon
In a soup pot over medium heat, sauté the bacon until crisp. Using a slotted spoon, transfer to paper towels to drain. Add the onion, celery, and mushrooms and sauté until soft.
Stir in the flour, mustard, and rosemary. Stir in wild rice and broth and bring slowly to a boil. Reduce heat to low, cover, and simmer 10 minutes.
Add the bacon, half-and-half, salmon, and juice. Simmer uncovered, stirring occasionally until hot. Ladle into warmed soup bowls and serve right away.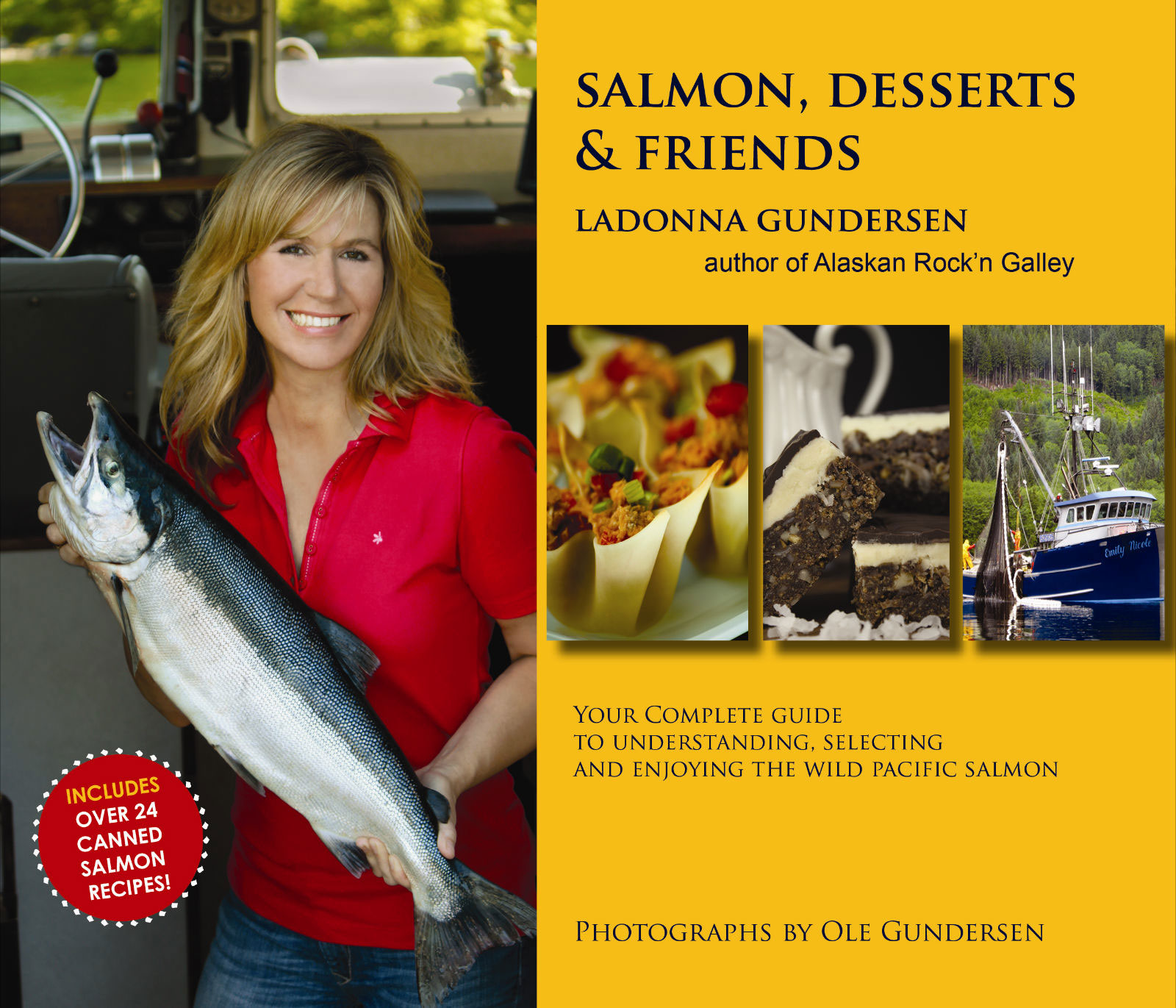 Check out more of LaDonna's recipes from the boat to your table.