On Feb. 14, Maine's Department of Marine Resources issued preliminary numbers for Maine's lobster industry showing 2021 total landings value were just shy of $725 million, a 75 percent jump over 2020 and by far the single largest year-over-year increase.
Final landings totals are expected soon, and state officials anticipated an increase in pounds of 10 percent going over 108 million pounds.
"While I don't like to speculate on data that hasn't been released yet, I think it's safe to say that we're expecting to see a higher value for the fishery in 2021 than in 2020. Demand was very strong throughout the year," says Marianne LaCroix, executive director of the Maine Lobster Marketing Collaborative.
Fishermen like Steve Train, who works out of Portland, say they expect 2021 landings to be down, but value to be significantly higher than last year.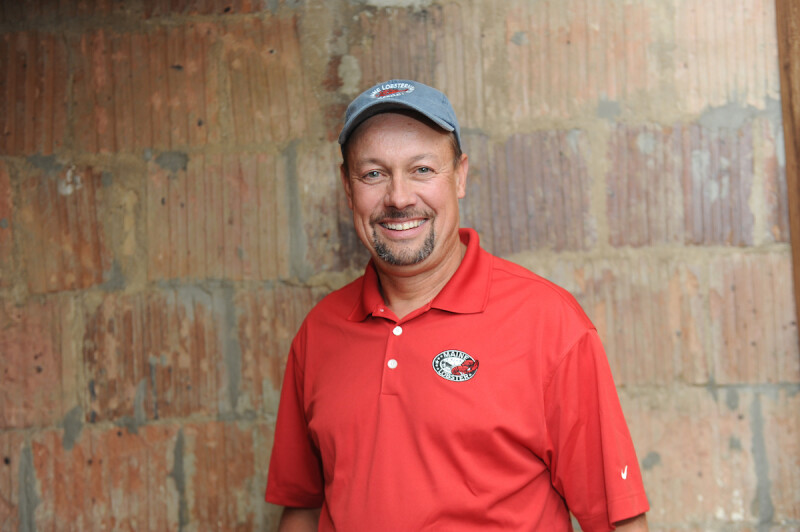 "We saw record high prices — the boat price was $6.50-$7, on average," says Bret Taylor, of Taylor Lobster Co., a distributor in Kittery, of 2021 numbers. In 2020, despite challenging market conditions, Maine fishermen hauled 96 million pounds and earned more than $500 million — the ninth-highest ex-vessel value on record.
It's unclear how significantly the 2022 Chinese New Year, which typically coincides with an export boost, impacted the industry.
"The weather has been brutal this winter so I'm not sure we got any boost from China," says Train.
Bill Bruns, operations manager at The Lobster Co. in Arundel, Maine, says there were ongoing disruptions in exporting to Asia for the New Year because of supply chain challenges related to the pandemic, as well as the Winter Olympics in China.
"I ramped up and prepared for the worst. There was a bit of a boost, but not a lot, and certainly not the volume we're used to seeing in years past — and not the volume the industry itself is used to seeing."
Difficulties with flights, freight handling, and labor and materials shortages all contributed to New Year exports being tricky.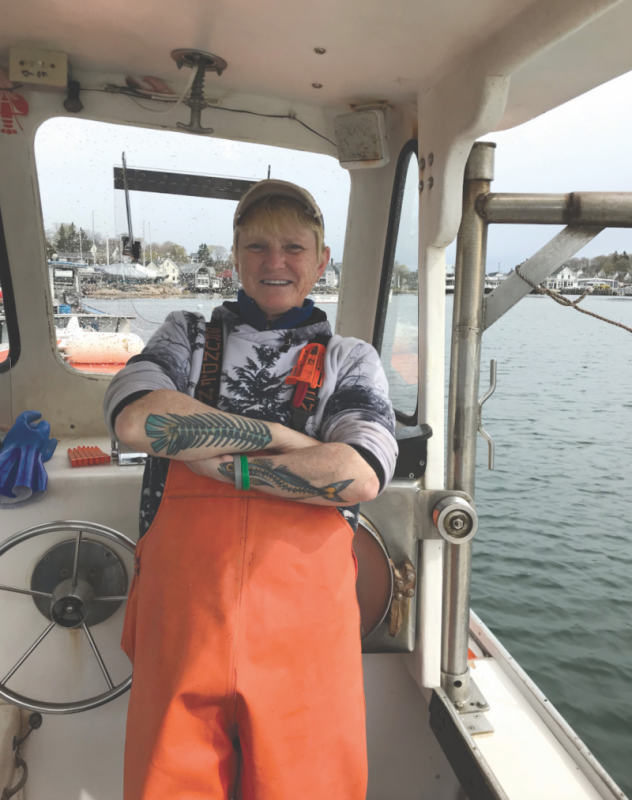 Overall, however, Bruns says, "2021 was still robust by comparison to 2020. 2020 was off by about 60 percent for exports to Asia, for us." But this year, says Bruns, he saw an increase of about 10 percent more exports to Asia.
Bruns reports that his company also has a strong base of customers in Hong Kong, but that export volumes have dropped as a result of supply chain disruptions and difficulty sourcing shipping materials. There were significantly higher costs for high-density styrofoam packaging needed for exporting live lobster.
"All that packaging went up 40 percent at the end of 2021. I'd never seen anything like that," says Bruns. "We got told two weeks before Christmas, which was not enough time to stock up, or buy ahead."
Statewide, by early February 2022, the market price for lobster in Maine was very high.
"The supply is very low, [because] not many boats in Maine are fishing this winter — due to weather and a good season last year," says Taylor. Buyers were seeing fewer boats overall, since some fishermen who saw their best November and December months in recent years took a much needed break over the cold winter.
"So we are seeing some extremely high prices now. Prices to the boat will hit $10 this week," Taylor says. "We're hitting these prices higher than normal, and there is still a long way to go before May," the unofficial start to the summer season.
Maine has more than 4,000 working lobstermen, and they haul in 82 percent of all U.S. lobster landings. About a decade ago, things were booming, but landings have dropped in more recent years. Recent research shows that the number of juvenile lobsters floating in the water column or settling to the bottom is declining for a third year in a row.
In addition to shifts caused by a changing climate and waters, Maine fishermen also face new regulations that will have a transformative impact on the fishery now, and in the future. A slate of industry challenges include: New right whale regulations, offshore wind development and large-scale aquaculture farms that compete with fishing grounds. In 2021, NMFS released a plan aimed at protecting right whales. The first phase of the decade-long plan includes gear marking, adding weak points in rope, and a new seasonal closure.
"The whale regulations pose the most immediate and dire threat to the historic lobster fishery. Although data show that right whales largely shifted out of the Gulf of Maine starting in 2010, and that Maine gear has not been associated with a right whale entanglement in almost 20 years (and never a serious injury or death), the fishery is being asked to further reduce their risk to right whales by 98 percent in the next 10 years," says Marianne LaCroix of the marketing collaborative.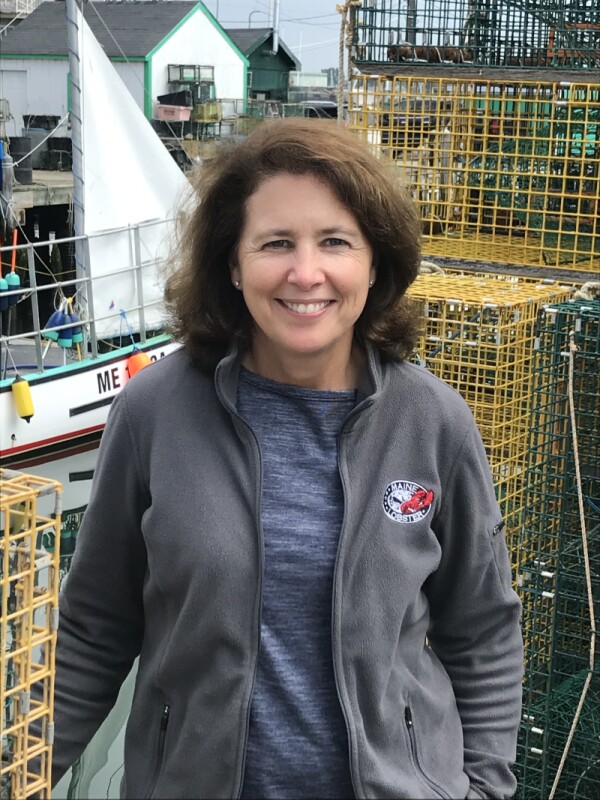 The government "coming after Maine lobstermen because of the situation the right whales are in when we aren't causing their deaths shows the flaw in the endangered species act," adds Train.
For Yvonne Rosen, who hauls out of Vinalhaven, there's a lot to manage.
"This upcoming season with bait shortages looming again, covid, and everything that's going on with this whale bull has us all on edge. These closures and this new weak link requirement is not going to save one single whale. And all it is going to do is cost us money, time and lost gear."
NOAA estimates that there are fewer than 350 North Atlantic right whales remaining. The number of new calves born in recent years has been below average, and the species has been considered critically endangered since 1970.
In early February, Maine Gov. Janet Mills and lawmakers asked for a delay on new regulations originally slated to begin May 1, 2022.
The Maine delegation challenged the NMFS plan and timeline, and asked Commerce Secretary Gina Raimondo to allow the industry more time to shift to whale-friendly fishing gear. Lawmakers say a longer lead-up to the new regulations is needed to avert major financial hardships, since gear is costly and can be hard for lobstermen to find. The regulation is just one of many announced in 2021, including a measure that enforces a seasonal ban on fishing in a section of the Gulf of Maine, which took effect this winter.
"There will definitely be some heartburn and costs associated with complying with new regs," says Kristan Porter, a lobsterman from Cutler and president of the Maine Lobstermen's Association. "I will be adding more weak links and gear marks. I also have to add more traps to my trawls. From 15 to 20."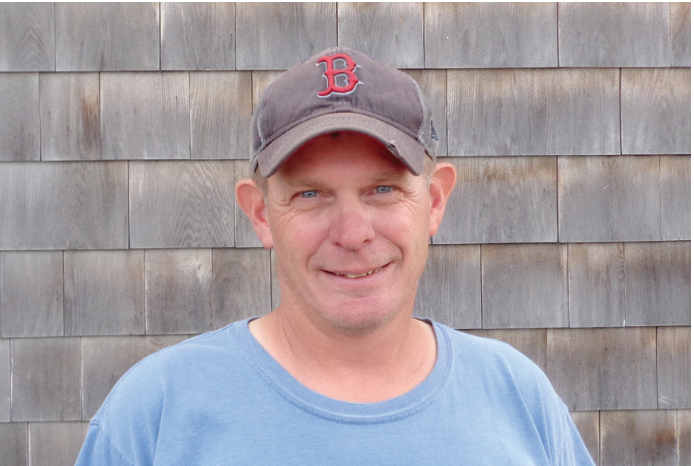 Companies tasked with producing and supplying new lobster gear to meet those regulations are facing challenges of their own.
"Labor, material shortages, and whale rules have added stress to the industry," says Stephen Brooks, an owner of the third-generation Brooks Trap Mill in Maine, which manufactures lobster traps and gear.
"A lot of companies have not had the labor to manufacture the product. It's a trickle down effect. We can't get material because the manufacturer can't get it. For some material used in traps, we've been out of those materials for weeks upon weeks," says Brooks. "You can't work on special orders or supply the fishermen building their own traps, unless the customer makes a change to what material is available."
Brooks Trap Mill and the Maine Mold & Machine Co. combined forces to increase production of new gear, which is all dependent on federal approval. Another Maine company that makes new plastic links, Seaside Inc. in Warren, Maine, has already had their link approved for use. Seaside had been limited in how many links they could produce per week, but now expects to ramp up production.
There are also concerns about timing and supplying such a large statewide need.
"Potentially, if the majority of fishermen want to use the breakaway link, the market for the link could be 200,000 or more links," says Brooks. Some say 800,000 vertical lines are in use at the peak of the lobster season. Because companies have to send the new products to NOAA to be pull-tested and approved, things can take time. "If it passes the pull test, then hopefully we can start getting those links."
A sense of uncertainty around trusting new gear is another factor.
"It's very stressful for the fishermen, it's an unknown — you don't know how well this break-away will work," adds Brooks. "How will this link hold up to added stress? Is it going to break when they're hauling? That unknown is scary. Nobody truly knows until a lot of people start using this."
For links, adds Brooks, "you probably won't see a good supply of links until sometime in March. So, literally, it may be where guys have 30 days or less to get their gear up to regulations, so it's stressful."
"For us, all of our employees are getting calls every day, people asking, 'What's available, and what do we need to do?' You feel for the fisherman because you like to have better answers for them, it's tough. Between the whale stuff and supply, I haven't seen anything like this."
It is anticipated that once the gear becomes more available, the initial demand will likely be high.
"But once everybody gets into compliance," says Brooks, "the demand will drop off dramatically."
Despite the challenges, the lobster industry still finds space for optimism.
"The boat price in 2021 was thankfully, really good," adds Brooks. "The market seems strong, and that's promising for the future."
For Taylor, perspective is important.
"I think some of the regulations are concerning. They could drastically impact [the] volume of catch," he says. "And there are always other factors: Covid, labor and geopolitical forces popping up. But I'm optimistic. In the seafood industry, we're always working through some challenge."