As parts of our communities begin to reopen, the fishing industry is a reminder that essential services never stopped running in the year since businesses and even public services in the United States began to shutter their doors.
The crown jewel of Massachusetts' fishing industry, New Bedford's history is inexorably tied to its working waterfront. This month, the New Bedford Fishing Heritage Center will reopen to the public with a new exhibit — More than a Job: Work and Community in New Bedford's Fishing Industry.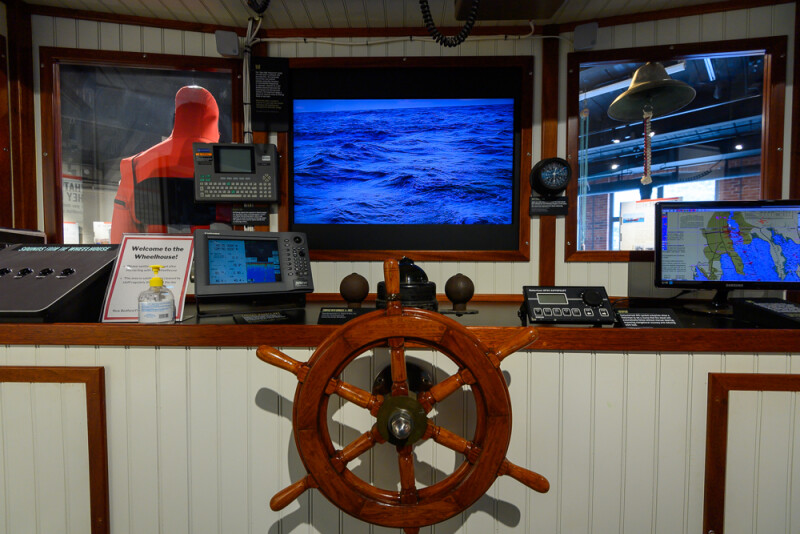 "Fishing industry workers often describe what they do as 'more than a job,'" said Laura Orleans, the center's executive director. "We are excited to share our new permanent exhibit with the public, giving visitors a chance to hear directly from the fishing community by sharing dozens of audio clips from oral histories conducted over the past two decades. We are grateful to many in the industry for supporting the project and for sharing their stories, skills, time, and knowledge."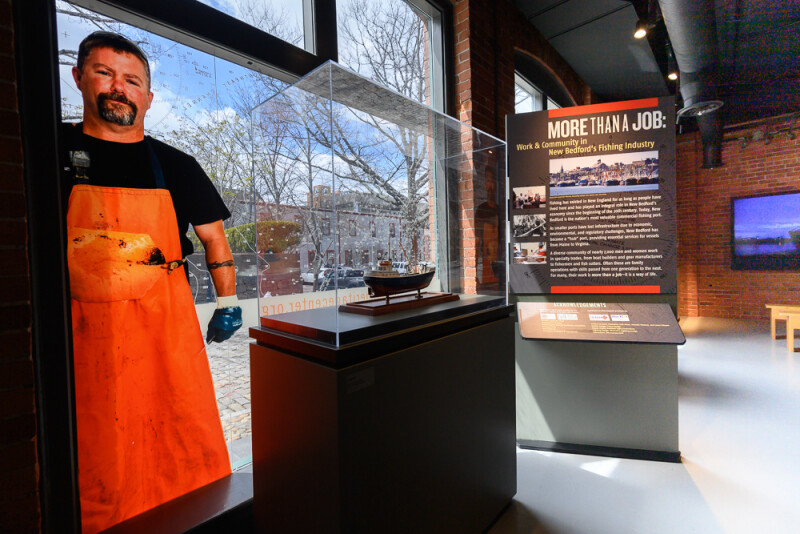 This exhibit is designed to offer visitors an introduction to the workings of the fishing industry and explore industry-related topics like labor history, immigration, sustainability, and the changing nature of work and community.
The exhibit features a replica working deck, scallop dredge, galley table, bunks, historic and contemporary images and footage, and more than 60 audio clips sharing the many voices of the local fishing community.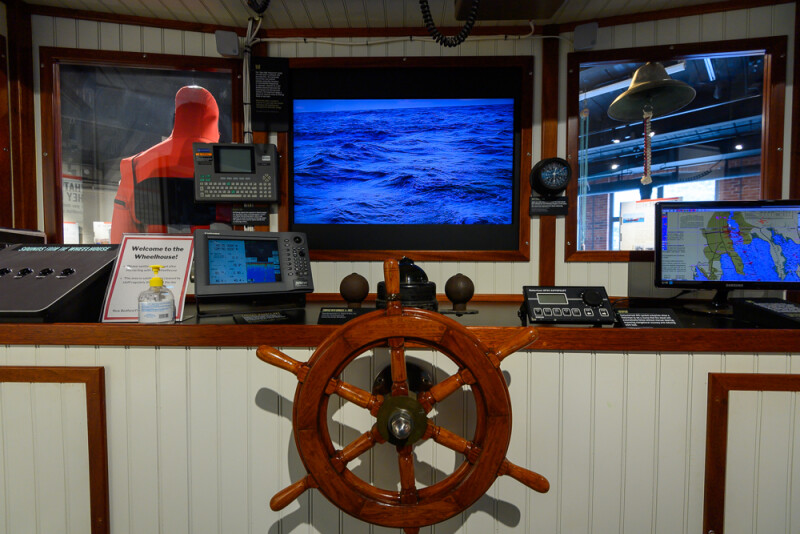 Located in the nation's most valuable fishing port, the New Bedford Fishing Heritage Center is dedicated to preserving and presenting the story of the commercial fishing industry's past, present, and future through exhibits, programs, and archives.
Beginning April 15, the center is open Thursday through Sunday, 10 a.m. to 4 p.m. Admission is free. To schedule a small group tour of the new exhibit or to learn more about the exhibit, contact [email protected] or call (508) 993-8894.
Funding for this exhibit is provided by a major grant from the National Endowment for the Humanities and significant support from Bristol County Savings Bank. Major in-kind support for this exhibit was provided by Fairhaven Shipyard and Blue Fleet Welding.