The list of satellite constellations filling earth's outer orbits is growing at a rapid pace, and commercial fishing vessels now have many options, including low earth orbit (LEO) satellites.
Starlink, led by Elon Musk's Space-X, utilizes the world's largest constellation of satellites in the low Earth orbit, providing high-speed, low-latency broadband internet capable of supporting video conferencing, streaming, and more. With Starlink, users can connect from even the most remote areas of the world with expected download speeds of 220 Mbps download and latency of 25-50ms.

Considering the amount of space junk accumulating in Earth's outer orbital realms, the Starlink satellites can be brought back to Earth at the end of their useful lives. With thousands of Starlink satellites in orbit and thousands more proposed, cleaning up might be prudent, but at the Pacific Marine Expo in Seattle in November 2022, the Starlink buzz focused on the speed, coverage, and price of Starlink compared to other satcom providers.
Fishermen visiting the Fusion Marine booth at the Expo expressed nothing but excitement about Starlink. "Are you kidding me, this is better than anything out there," said one. "When they open up the Bering Sea, everyone's going to have it."
"Starlink is bringing something brand new to the market," says Ryan Brugger, principal at Radar Marine in Bellingham, Wash. "They have a full earth orbit constellation and are competitive on speed and price. We're not selling it, but it looks like a great new product. You should talk to Fusion Marine."
Fusion is owned by Network Innovations, which has recently become an authorized reseller of Starlink. According to Matt George, vice president at Network Innovations (NI) Maritime, the Starlink system provides a compelling offering.
"Starlink responds to the evolving needs of some of our customers, particularly in certain areas of our maritime business. Starlink enables us to provide the right connectivity solution for the right application at the right investment level."
According to George, Starlink's Flat High-Performance model is designed for high mobility applications and challenging environments, such as on the high seas. "It can connect to more satellites, allowing for consistent connectivity at sea. The hardware is designed for a permanent installation and is more resilient to extreme environments," he says.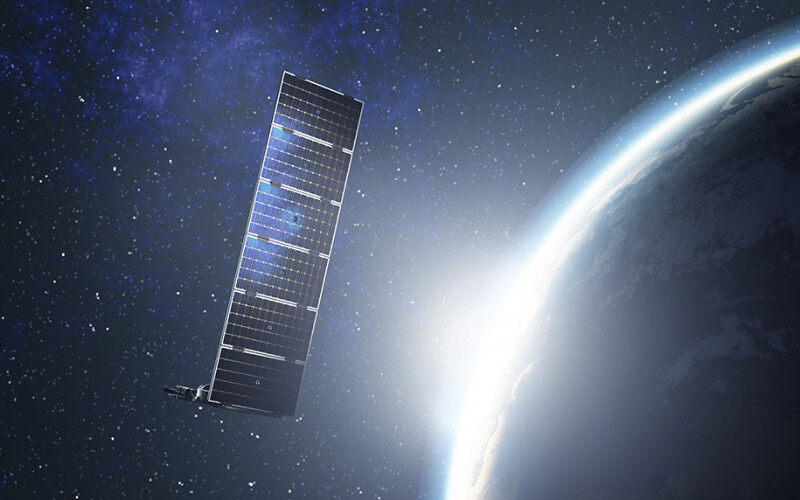 "To date, we have primarily put Starlink's systems on boats fishing near the coasts of California, Oregon, and Washington, including on some factory trawlers and albacore boats that are not going out beyond 200 miles," says George. "We have heard great feedback, although if boats have multiple wi-fi routers on board, there can be IP address conflicts. They should do it right with a router, switch, and access points."
While the Starlink High Performance, land-based systems can work for coastal vessels, its Flat High-Performance model offers a more appropriate offshore solution.
Several factors have enabled Starlink to deliver high-speed, low-latency service at an attractive price, dramatically changing the satellite communications playing field. "You'd have to check the exact numbers, but they have roughly 3,500 satellites up now and are planning on over 40,000," says George. "We're living in a time where it's far less expensive to push LEO satellites into space. Of course, it helps when you own the rockets, as SpaceX does."
While Starlink has advertised expanding coverage in higher latitudes by January 2023, that has been delayed. "They were supposed to open that up by the first quarter, but they've scaled that back and have not updated their coverage map," says George. "The entire land mass of Alaska is covered, though, so you'll get something close to the coast."
According to the Starlink website, the Marine system is now active and has been since Feb. 14, 2023.
The delay in opening up Alaska coverage did not stop fishermen from going ahead and installing the Starlink system. "We've installed dual systems on a couple of factory trawlers heading up to Alaska," says George. "They have their existing systems and are taking the Starlink system to try it out."
This is just the beginning, the Network Innovations' team emphasizes, as it continues to explore the possibilities that LEO connectivity providers like Starlink provide. "A reliable communications system definitely increases fishing safety with more options during any medical or mechanical emergency," says George.
From weather information and sea surface temperature data from providers like Ocean Imaging (SeaView software) to going online and searching for parts to ensure they're ready for them at their next port call, connectivity systems like Starlink create opportunities not only safety and productivity but also for crew comfort.
While vessels have rationed crew connectivity in the past, Starlink crew may be able to enjoy the same connectivity they enjoy on land, making video calls, streaming movies, and the like.