To hear advocates tell it, prospects have never looked so good for the U.S. offshore wind industry.
After its record-setting $4.37 billion sale of wind power leases in the New York Bight, the federal Bureau of Ocean Energy Management is setting its sights on offerings off the Carolinas and California.
Russia's war in Ukraine has jolted global energy markets and given new urgency to the Biden administration's drive to develop renewable power sources. There is a push to develop domestic supply chains for U.S. offshore wind, build U.S-flag vessels to service turbine projects, and plan long-term for regional power transmission lines to move their energy, Department of Energy Secretary Jennifer Granholm said at the Business Network for Offshore Wind's International Partnering Forum this week.
"We have a long way to go to match the 4,500 turbines dotting the coastline of Europe, but we'll get there," Granholm told an audience of hundreds at the conference plenary session in Atlantic City, N.J.
"We are on a war footing," Granholm emphasized.
Ending Europe's reliance on Russian fossil fuels makes offshore wind power "a strategic imperative," said Kadri Simson, the European Union commissioner for energy.
Enlarging the European wind sector while building a supply chain for U.S. offshore will bring "business opportunities on both sides of the Atlantic," she said.
Still there was an undercurrent of uncertainty at the conference. Inflation and escalating material costs are on the minds of wind developers and suppliers, and the market has been rattled by reports about wind turbine manufacturers' financial difficulties.
Those companies "struggling to make returns" underscore the wind industry's need for more cooperative approaches, said Stephen Bull, executive vice president renewables with Aker Solutions. Playing off competitors to get a better deal "cannot continue," he said.
The effort to develop U.S. offshore wind has been driven substantially by state governments in the Northeast and Mid-Atlantic with their goals for renewable energy goals and winning major investment and jobs in their own economies.
The better approach now is regional cooperation among states Bull said, citing the West Coast and Virginia, Maryland and North Carolina efforts to jointly promote wind development.
The industry's players need to "toss out our transactional behaviors and act more like partners," said Richard Voorberg, president of Siemens Energy North America.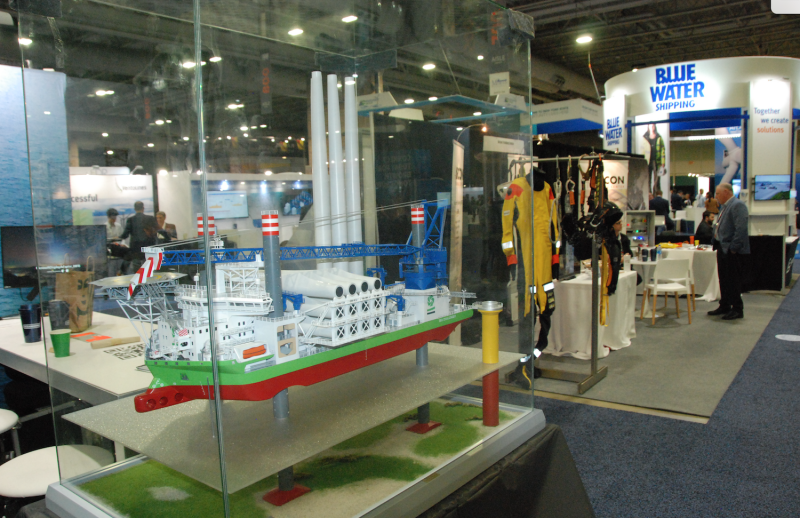 Transmission lines and export cables to shore pose short- and long-term challenges. "Our grid is old. It was never meant to do what we want it to do," said Voorberg.
Interstate cooperation and careful siting are critical not only for efficiency but for building better public support, noted Bull of Aker Solutions. In the United Kingdom, pushing cables through traditional rural villages generated opposition, he said. Projects off Long Island and New Jersey are up against that now.
The New Jersey Board of Public Utilities wants to minimize interconnection points on shore, said board president Joe Fiordaliso. The BPU and Gov. Phil Murphy's administration got pushback from Ocean City, N.J., officials over the plan to route an export cable from Ørsted's Ocean Wind project through the seaside resort to an interconnection at a former coal powerplant on the mainland.
"You have local issues with the various Shore towns, and this presents a challenge," said Fiordaliso.
"This has to take a regional approach," said Fiordaliso, whose board is working with regional grid operator PJM to plan it. "We don't want 15 different entry points."
Despite emerging challenges, developers and state planners said they are confident that the Biden administration's stated goal of 30 gigawatts can be reached, even exceeded.
"When we look past 2030, we are looking at numbers that could easily double," said Doreen Harris, president and CEO of the New York State Energy Research and Development Authority. The agency's present goal of 9 GW of offshore wind power will likely be extended with hopes for future leases in deeper waters, she said.
Transmission corridors must be planned for the long term accordingly, said Andy Geissbuehler, CEO of Atlantic Power Transmission: "We need to plan with 40, 50 gigawatts in mind."