Fishermen are no strangers to tectonic shifts in the marketplace. That is the nature of doing business with a highly perishable product. Lifetimes of experience with variability and vulnerability are one of the reasons the U.S. fishing industry has exhibited widespread resilience in the face of significant market shutdowns, slowdowns and inconsistent recoveries this year.
The sector with the biggest pandemic-response advantage has been direct marketers and small-scale suppliers who focus first on quality handling and customer service.
Our cover story highlights a business model that's been a long time coming. If you ask me, it's long overdue. Gulf of Maine Sashimi is the brainchild of Jen Levin, the former sustainable seafood program director at the Gulf of Maine Research Institute.
I visited her operation in mid-March, the week everything began to shutter around us as the threat of covid-19 bore down on American cities. At the time, she was shuttling sushi-grade groundfish (for which there was practically no market before this business was born) from a handful of adventurous fishermen to a pristine processing facility on the waterfront in Portland, Maine, and then to discerning chefs around the country.
They were just getting their feet under them, carving out a niche in the market where New England groundfish could compete on quality, not just cost.
Like so many business models, everything changed for them when restaurants closed, and the majority of the market dried up faster than you could slap on a FedEx label.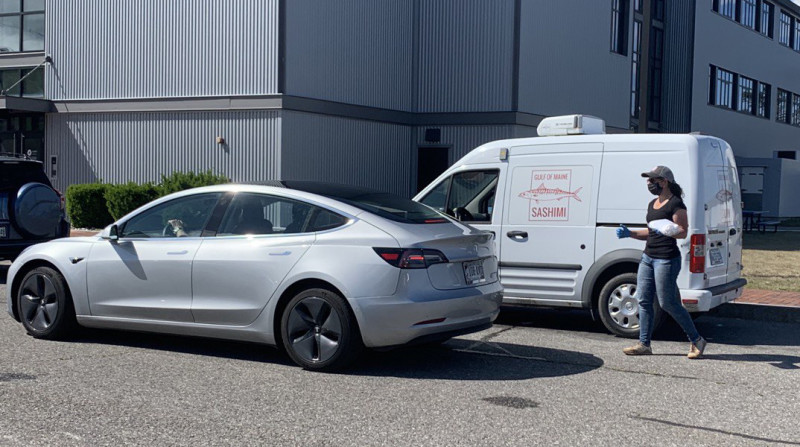 Boats & Gear Editor Paul Molyneaux profiles the adjustments so many small processors and direct marketers have had to make with their fish in these heady days, when mail-order is bigger than ever, people want to support domestic food suppliers, and quality is becoming a valuable commodity among a growing cadre of home chefs. Sales are up, but this gig is still not an easy buck.
Technological advances have always affected the feasibility of direct sales, from small-scale gear for quality onboard handling to accessing buyers through social media. But perhaps the best kept Gulf of Maine Sashimi secret is that their key to quality fish on a small boat (Joe Letourneau on the cover fishes a 42-footer) is not about high-tech gear, it's about technique and time. Paul's feature covers all that and more success stories from around the country.