Pacific Marine Expo (PME) is the largest commercial marine trade show on the West Coast, serving commercial mariners from Alaska to California. Each November, this three-day event provides commercial vessel owners, commercial fishermen, boat builder, workboat operators, seafood processors, tug, tow and marine patrol, and crew with an opportunity to come together and collaborate about industry advancements and improve their day-to-day experiences on the water.
This year, all of these opportunities and collaborations will be taken to the next level with industry leaders from various backgrounds serving on an updated Advisory Board. The following commercial fishing professionals define the 2023 Pacific Marine Expo Advisory Board:
Ashley Williams, VP of Marketing, Grundens
Bob Desautel, President/ CEO, Global Seas
Bonnie Brady, Executive Director, Long Island Commercial Fishing Association
Bri Dwyer, Photographer & Writer, Bri Dwyer Images
Cory Armstrong, Owner, ACI Boats
Frances Leach, Principal Lobbyist, Capital Compass
Jeremy Woodrow, Executive Director, Alaska Seafood Marketing Institute
Jonathan Parrot, Senior Naval Architect, Jensen Maritime
Katie Molenda, Director of Operations, Ballard Industrial
Matt Alward, President, United Fishermen of Alaska & Alward Fisheries
Michael Conroy, West Coast Rep., Responsible Offshore Development Alliance
Mike Hillers, Technical Sales, Kongsberg Maritime & Simrad Fisheries
Sean Dwyer, Co-Owner, Captain & fisherman, Trident Seafoods & St. George Marine
"The PME Advisory Board brings together a mix of experts across all sectors who have a unique understanding of the critical issues facing the industry," said Group Vice President/PME Product Director Bob Callahan. "Members are at the top of their respective fields, and they are ready to bring their connections and commitment to delivering the best conference and expo the market has ever seen."
The Advisory Board will assist in the educational sessions that are at no additional cost to attendees and exhibitors. The Educational Program is designed to provide current and essential updates to the commercial fishing industry, while providing a space for open discussions among industry professionals. Topics that it will cover include boat building, how climate change impacting fishing seasons, next generation fishermen, new fishing technology and more. The board will provide guidance and share their professional experiences on and off the water in a way that will resonate thanks to the long-established commitment each has made to this industry.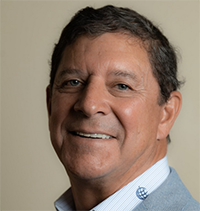 "The commercial fishing industry is in my blood," said Board member and President and CEO of Global Seas, Bob Desautel. "As a lifelong commercial fisherman, I am proud to have been a part of where the American fishing industry has come from, and I am excited to have the opportunity to influence where the industry is going by participating on the Pacific Marine Expo Advisory Board."
As a new addition to the event and something the Advisory Board will actively support, the National Fisherman Highliner Award nomination process will enable the entire community to submit and vote for 2023 winners that will be honored in a whole new way as part of the Pacific Marine Expo program. Furthermore, participants from all around the country will experience educational opportunities covering topics such as business management, regulatory issues, safety, technical advancements and more. Each day ends with a Happy Hour which provides participants an opportunity to network, share stories, and make new connections.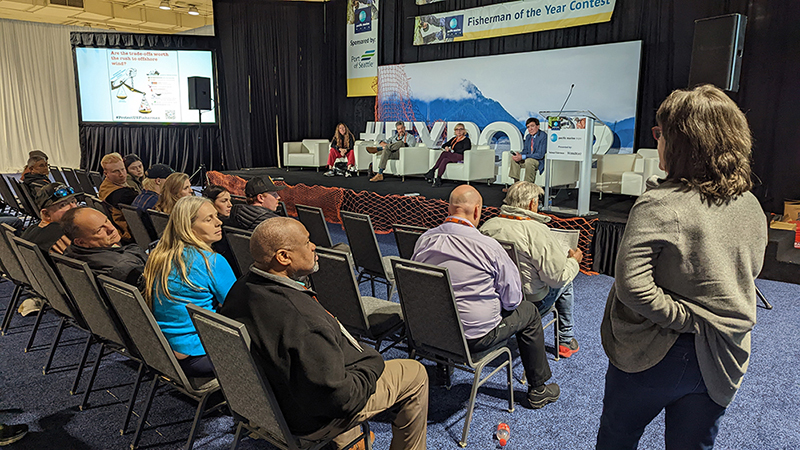 Those connections are essential to PME board members like lifelong Alaskan Frances Leach, who grew up fishing with her father. Leach has firsthand knowledge about the industry and what it means for the commercial fishing industry to come together for events like PME, which is not something anyone takes for granted.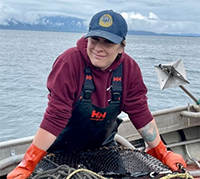 "I recognize the expense Alaska Fishermen incur to attend PME and I want to ensure it continues to be beneficial for them to participate," said Leach. "Whether it's talking directly with gear distributors or attending panels discussing industry issues - variety and access are key to a successful PME."
That success is predicated on the fact that PME continues to draw attention to those not only from Alaska to California, but from fishing communities around the country. The board will bring variety to participants by coming from different oceans and aspects of the fishing industry.
Executive Director of the Long Island Commercial Fishing Association, Bonnie Brady, will bring her experience to the board and help fishermen share their voices in the commercial fishing industry. Additionally, board members like Mike Hillers and Katie Molenda showcase the variety of regions and perspectives that will embody the program and community at Pacific Marine Expo, which is set to take place in Seattle this November.
You can read more about the entire PME Advisory Board here.