May 17, 2021
Latest freezing tech offers new horizons for fish
We are in the midst of a frozen seafood renaissance. Innovation and investment, together with greater awareness of complex global challenges like food waste and sustainability, have resulted in unprecedented demand for premium-quality, frozen fish and shellfish.
Historically, the frozen format has always offered the much-heralded benefits of longer shelf-life, greater convenience, and minimal waste when compared with fresh. It also remains more affordable and price-stable – offering buyers, food professionals, and consumers alike good value for money. But what's certainly changed is the quality of the frozen products now being produced; they are, quite simply, on another level from those supplied to the market just a few years ago – think fresh, but fresher!
This advancement is almost entirely attributable to the introduction of new, state-of-the-art processing tools by progressive companies.
Focused on product quality
As might be assumed for a country with "ice" in its name, freezing is second-nature to Icelanders. And here at Skaginn 3X, we've been at the forefront of this technology's global development for more than 20 years, during which time, we've been able to call upon expertise also gained from the meat, poultry, and ready meal food sectors.
The result is a market leading portfolio of sophisticated freezing innovations, including IQF Tunnel freezers, non-pressure plate freezers and brine freezing systems, as well as numerous add-ons for further processing and related services. These solutions ensure that fish retain all of the flavor, nutrients and size that they have at the moment they are caught and that these properties are sustained throughout the full processing chain. From a product perspective, this has led to many new species and value-added formats being introduced to the market.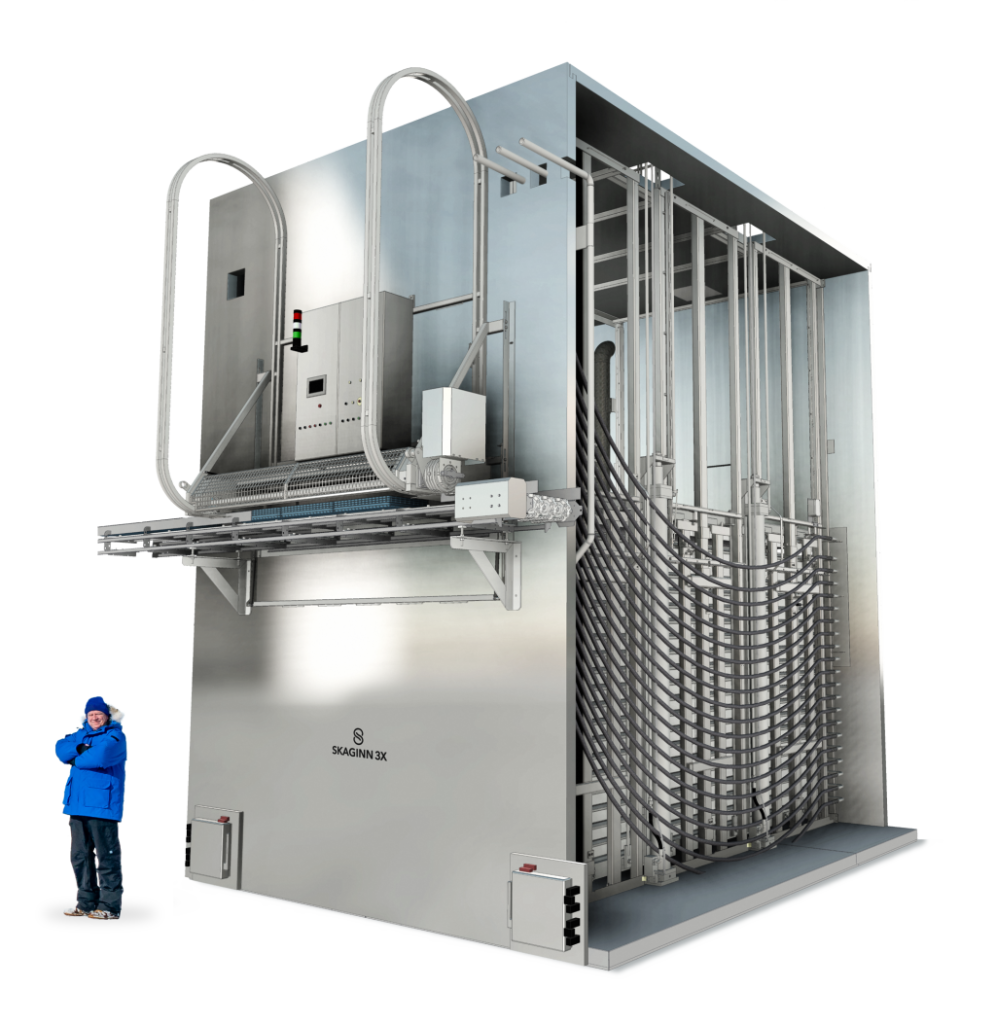 Our specialized products and innovations have also demonstrated that it's possible to process raw materials faster and more accurately, and maintain quality and maximize yields, whilst also reducing operating costs and carbon footprints.
'Cold Facts' for big ambitions
The merger of Skaginn 3X and Baader, finalized earlier in 2021, will facilitate even more opportunities for frozen seafood. Both companies are highly trusted in this space, and moving forward, our common aim is to fully utilize our best-in-class engineering talents, our industry-leading knowledge, and our desire to see our customers not only achieve their ambitions, but to exceed them.
With seafood continuing to fare extremely well in a constantly evolving consumer landscape, frozen fish has an enviable market position. But now isn't the time to rest on any laurels. We believe that so much more is possible, and that with the right investment and support, it can truly excel.
Recognizing that communication will have an essential role to play in this future, and that consumers are increasingly engaging with the sector and seeking insights, we are also proudly launching the new Cold Facts initiative. In a series of 12 light-hearted videos, released on a weekly basis, our own freezing guru, Siggi (Sigurður Skúlason), will inform international audiences about Iceland and, of course, the cold. And breaking from the food processing tech norm, there won't be any appearances from gleaming, brushed steel machinery.
For freezing insights and hot tips on Skaginn 3X's latest freezing tech, stay tuned to Cold Facts with Siggi