Louisiana's Twin Parish Port District has received a $2 million grant from the U.S. Department of Transportation for infrastructure at the Port of Delcambre. The MARAD Port Infrastructure Development Program grant will fund dock restoration on two aging structures, as well as the construction of a new industrial fabrication facility.
"This grant could not have come through at a more vital time," said Wendell Verret, port director for Delcambre, which is known for its shrimp festival. "Hurricanes over the past two years have devastated the state's seafood infrastructure. Although Delcambre has not been affected, this money will start to rebuild important seafood infrastructure to give our fishermen more opportunities."
Currently the Port of Delcambre docks serve as home to a fishermen's direct seafood program, as well as Ocean Harvest, a seafood wholesaler.
"The Port of Delcambre is vital to fisherman who sell directly to the public," said Thomas Hymel of Louisiana Sea Grant at LSU. "Sea Grant worked closely with port officials to establish Delcambre Direct Seafood, where fishermen sell off their boats to the public. This is a model that has expanded across the state. With new docks, this program will better serve not only the fishermen, but the public who buy their catch."
Verret says in addition to dock restoration, the Delcambre Canal, also known as Bayou Carlin, will be dredged to a deeper depth to allow larger boats to dock.
"These docks are in such bad shape," explained Verret. "Having new docks will allow seafood operations at the port to expand and better serve the industry."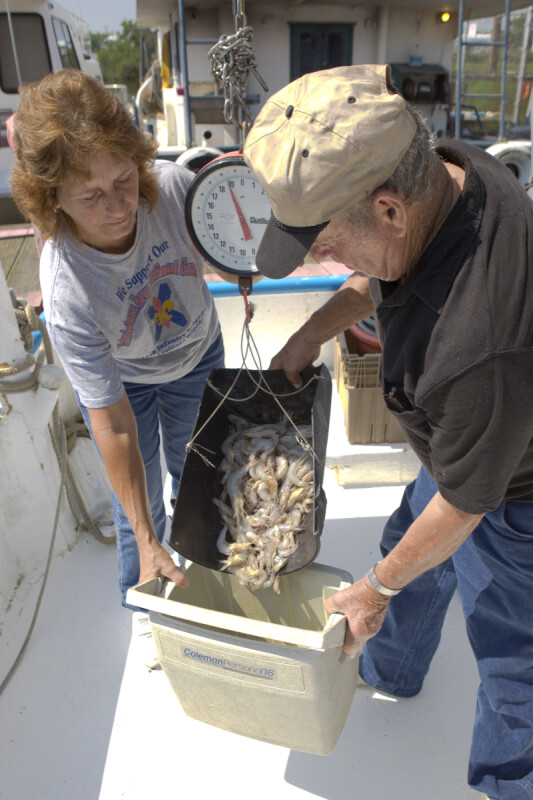 Small ports like Delcambre often have difficulty in receiving federal funding. It wasn't until recently that a rule change allowed for smaller grant amounts.
"Investing in our ports improves supply chains and connects Louisiana with the globe," said Sen. Bill Cassidy (R-La.), who worked on grant procurement. "This type of investment is crucial to our state, and we will see many more like it with the bipartisan infrastructure bill."
"In the past, the minimum grant given by the Department of Transportation for infrastructure improvements was $10 million. There was no way we could put in a project that large," said Verret. "Recently the department had carved out a portion of the grant requests to include smaller projects like ours."
With the state's seafood infrastructure teetering on the brink, Harlon Pearce, owner of Harlon's LA Seafood and chair of the Louisiana Fishing Community Recovery Coalition, sees opportunities to have similar projects funded across the state.
"The Port of Delcambre should be a model for the state's effort to rebuild its battered seafood infrastructure," he told Gulf Seafood News. "We need to secure funding for similar projects in upcoming appropriations at both the state and federal level."