Neptune's Harvest of Gloucester, Mass., has turned a seafood industry hurdle into a successful and sustainable business. That's something that Ann Molloy, co-owner and director of sales and marketing at Neptune's Harvest, was able to convey in multiple ways as she explained the operational side of the organic fish fertilizer company. Much of that is driven by the people that are involved every step of the way.
"He's from a fishing family," she said, pointing out an employee as we walked around the warehouse. "That's my son Tom, he comes from two fishing families on both sides."
This family-owned and operated business has ties to the Gloucester fishing community that span over a century. Current employees represent five generations since Ann's grandfather purchased the waterfront property in the late 1920s.
Back then, it was known as Progressive Fish Company, which derived its name from the banker's reaction when her grandfather, a fisherman at the time, bought the company during the Great Depression.
"The running joke in the family is that my father had 'the guts' to start the fertilizer business," said Molloy. "Most people don't realize that the filet only makes up 30-40 percent of a fish. That means that 60-70 percent of the fish is unused and usually discarded of."
The "guts" that she's referring to are called gurry: fish guts, organs, fins, bones, and scales that are leftover once a fish is filleted. Back in 1965, Ann's father, Anthony Parco, purchased his father-in-law's fish company and changed the name to Ocean Crest Seafoods, which is the name the company carries today.
As with most things in life, decades of experience in a particular field can provide insights that inevitably lead to new opportunities.
In the seafood industry, the disposal of gurry has always been a costly service for fish processing plants around the U.S. In the 1980s, seafood companies used to pay fishermen to load boats back up with fish scraps. Once far enough offshore, the fishermen would then dump the fish guts back into the open ocean. This old process was expensive, wasteful, and it was bad for the environment.
Instead of paying monthly fees to dispose of fish waste, the company sought alternative options. Fortunately, they didn't have to look very far. In the city of Gloucester, it was known that the gardens of Italian Gloucester fishermen produced the freshest tomatoes in town. Their coincidental secret? Burying fish remains in the soil underneath their produce before and during the growing season.
It was this connection that solved their problem. The once-hindering abundance of leftover fish at Ocean Crest Seafoods became an opportunity to start an organic fertilizer business.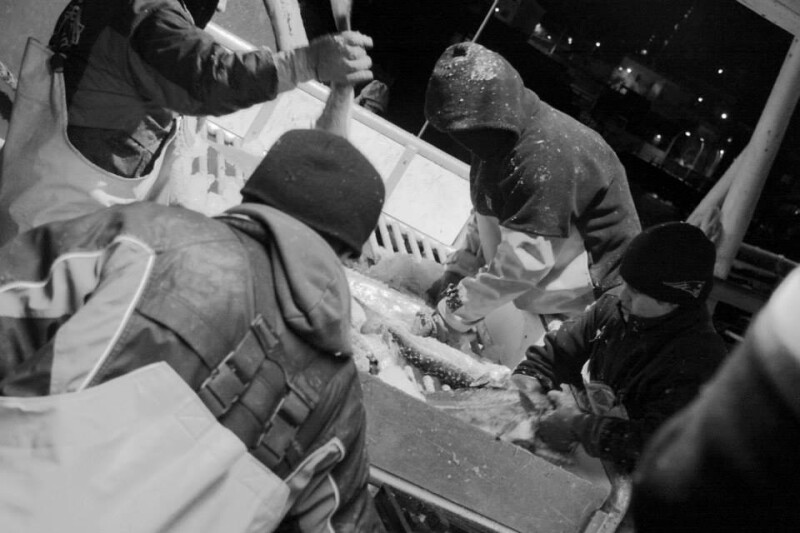 Ocean Crest partnered with the University of Massachusetts' marine science research center and developed a process for turning gurry into organic fertilizer. Initially, Ann's father started selling bulk sizes to farmers.
"The beautiful thing about this process is that we use 100 percent of the fish," Molloy explained. "Once filleted, the remaining 60-70 percent of the fish are thrown into a grinder, liquified, and stabilized to eliminate decomposition over time. That product is then strained to prevent clogging during application."
On the Harbor Cove waterfront, sitting behind Ocean Crest's processing facility are four green tanks that each hold 30,000 gallons of the hydrolyzed liquid. This liquid is transferred to their warehouse across town, where adjuncts like molasses and other natural products are added to some of their product line. These formulas are then distributed to smaller 2,500-gallon holding tanks before making their way into bottles.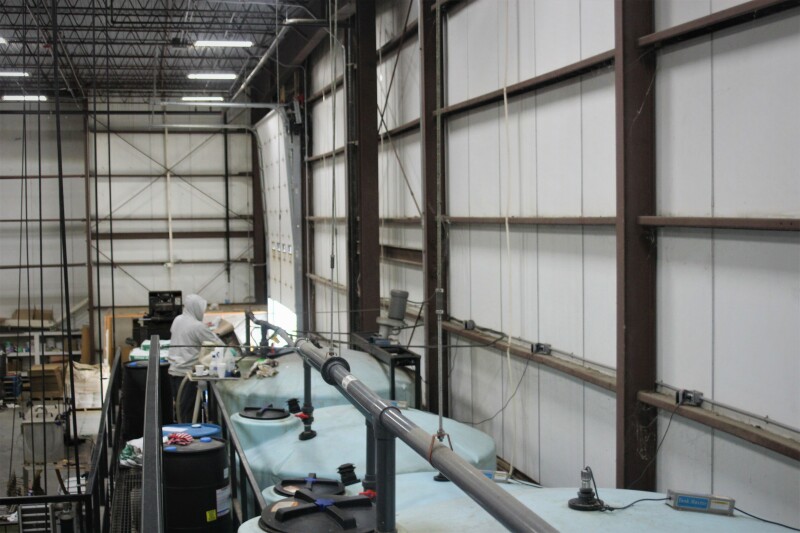 The bottling process looks just like a brewery's. Empty bottles run along the conveyer belt, while twelve filler heads deposit whatever formula is running at the time. Caps are screwed on and then the bottles hit the labeling machine. Once labeled, the bottled fertilizer is then packaged up and stored until shipment.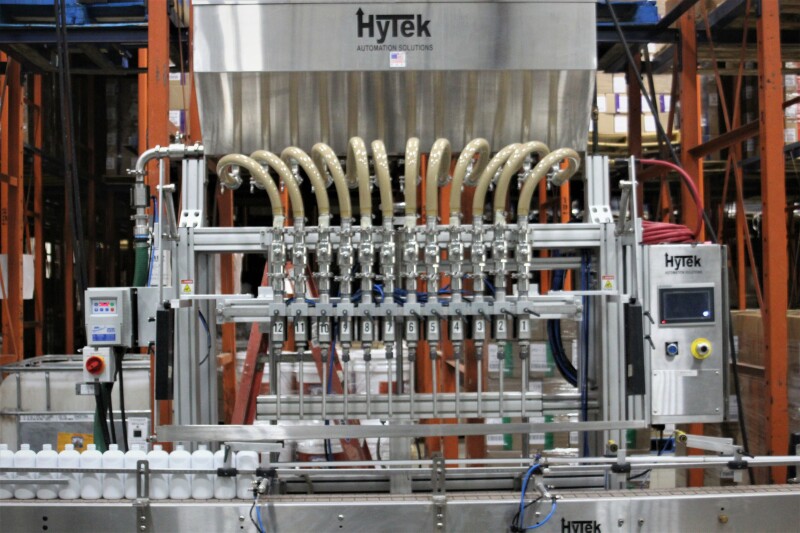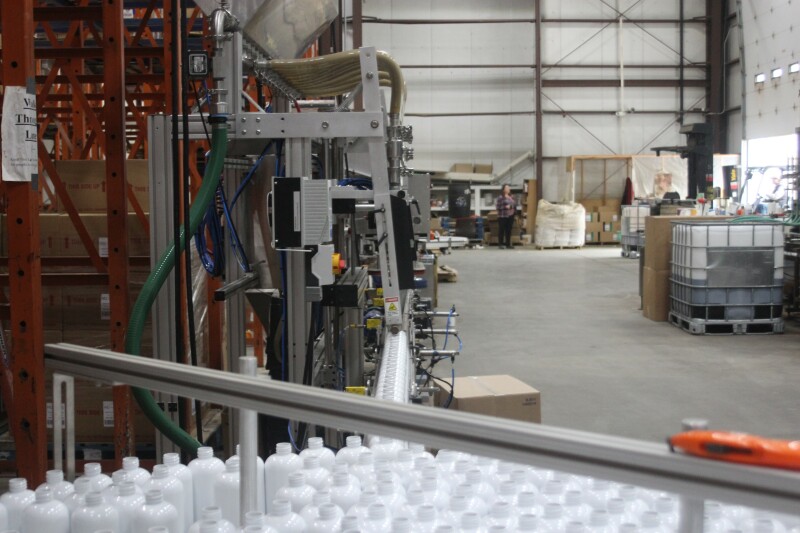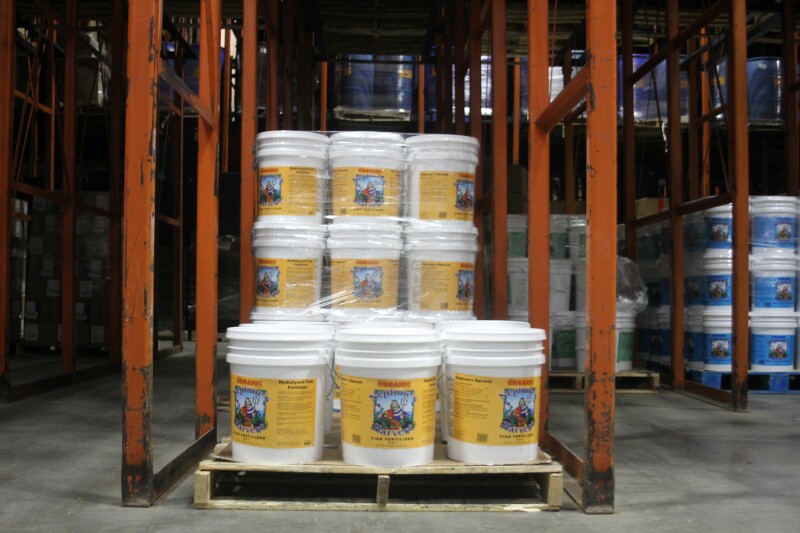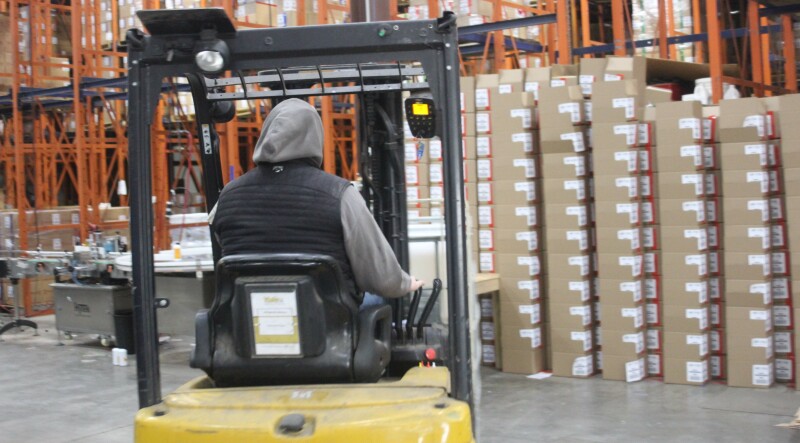 Developing the formulas for different products is a bit of a process. Molloy mentioned it's all done through the growing community and their needs but understanding and working with that community very much defines this process.

"We work with farmers, gardeners, and growers, and they tell us what they've been adding to their soils in addition to our products," she said. "It saves them a lot of time and it helps us develop our product line. We have a few gardens behind the warehouse that we test the products on before producing them in bulk."
Neptune's Harvest fertilizers come in both wet and dry formulas. In addition to liquified fish, each product can contain different marine life like seaweed, crab, and lobster shells. As the company continues to grow, they also have the room to expand. The covid-19 pandemic and the legalization of marijuana have led to a boost in business. At-home gardeners have seen the products' success, and the results speak for themselves.
One comical example is when Molloy's sister-in-law haphazardly dispersed leftover crab fertilizer on her lawn just to get rid of it in October. "I'm glad she did, it shows how well the product works."
The photo below was taken of that lackluster application in the middle of a Gloucester winter in December.
It seems every year, winners of pumpkin-growing contests attest their success to Neptune's Harvest. The largest pumpkin ever grown in North America, a 2,560-pound behemoth was grown with the assistance of their products.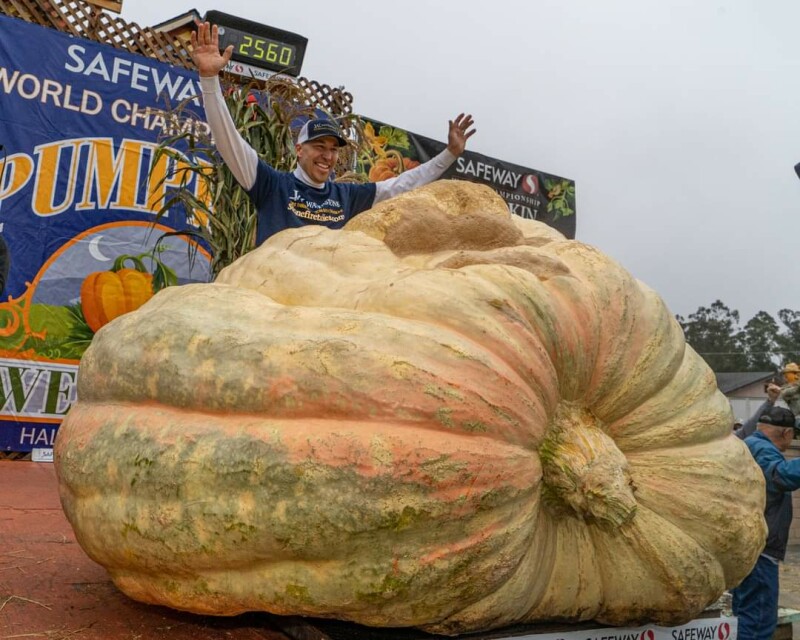 The fertilizer is a truly organic and clean method of supporting plant growth. The best part about it is that it works better than chemical fertilizers, but how exactly does the implementation of fish improve plant growth?
In a nutshell, the ocean is chockfull of minerals and nutrients that are present in every organism that makes it up. These minerals, in addition to the omega-3s and chitin found in fish and crustaceans, are easily digestible by invertebrates in the soil. These microorganisms further break down these nutrients in the rhizosphere for plants to absorb through their roots.
Studies conducted in the Pacific Northwest show the nutrient cycles between marine and terrestrial ecosystems during salmon migrations. Consider the lush forests that run alongside the rivers of Alaska, Washington, and Oregon. Scientists have found carbon and nitrogen isotopes derived from salmon populations to be present in these terrestrial ecosystems hundreds of yards from the nearest river. They attribute this connection to predators like bears and wolves that consume salmon, drag their carcasses deep into the forest and leave their remains to decompose in the soil. It's further proof that oceans are responsible for sustaining all life on earth.
In addition to the home gardener, the company supplies large quantities of fertilizer to organic farms and golf courses nationwide. They have two tanker trucks in their fleet, each that can transit 4,600 and 5,000 gallons of fish liquid. One tanker is currently en route to Indiana and has delivered entire truckloads to Montana, Texas, Nebraska, Florida, and New York.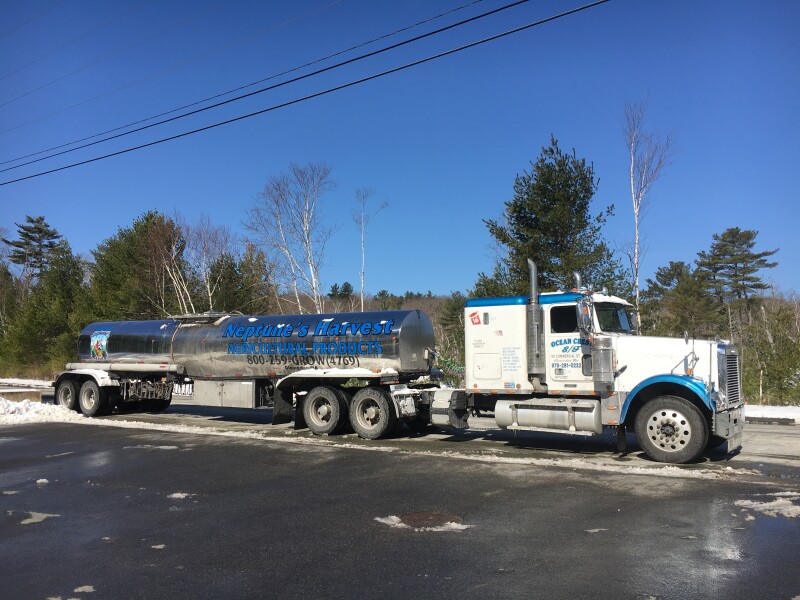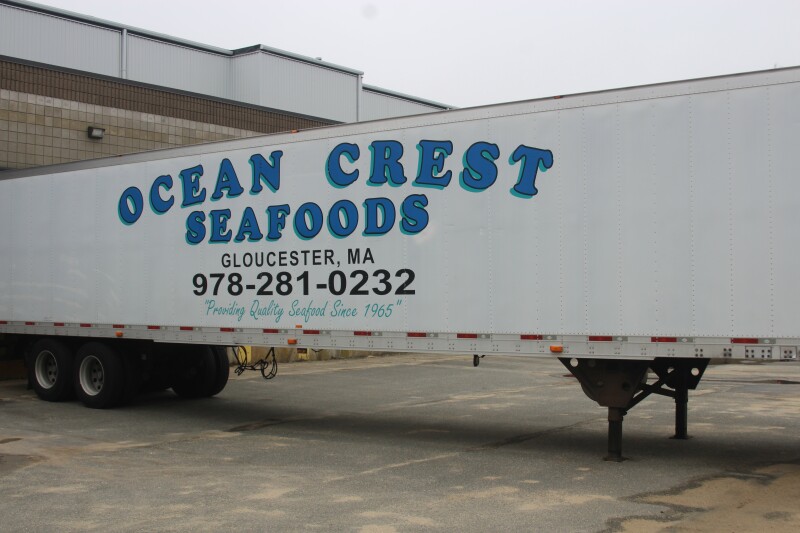 These products have enabled countless plants and gardens to flourish, which is something this family-run business in the fishing industry is hoping to see further expand within the town of Gloucester and for the environment everywhere.