Foodservice supplier Aramark this week confirmed its boycott of AquaBounty's genetically engineered AquAdvantage salmon.
Citing the company's Sustainable Sourcing Policy, Aramark joins ranks with other foodservice leaders Compass Group and Sodexo, as well as a growing list of domestic retailers, seafood companies and restaurants.
"Reiterating our previously stated opposition to genetically engineered (GE) salmon, we will not purchase it should it come to market. Avoiding potential impacts to wild salmon populations and indigenous communities, whose livelihoods are deeply connected to and often dependent upon this vital resource, is core to our company's commitment to making a positive impact on people and the planet," Aramark's policy states.
AquaBounty, a Massachusetts-based biotech firm, prepares to bring its gene-spliced salmon to market from its only U.S. farm in Albany, Ind., in a shifting domestic market that increasingly values origin, health and sustainability, and wild over farmed seafood.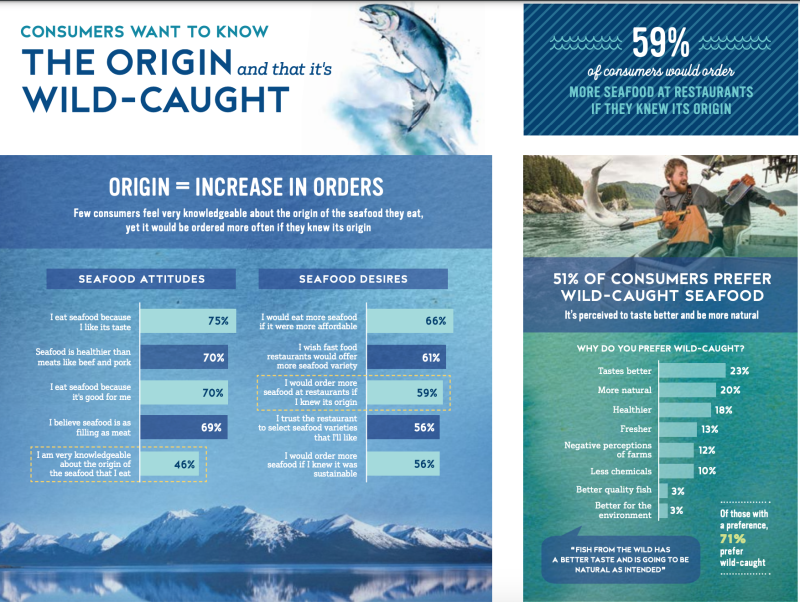 The company also launched a stock offering of 13 million shares opening at $8.50 this week, reportedly in an effort to raise more than $110 million to help build a new land-based farm, among other corporate expenses. The stock was down about 11 percent at opening on Thursday, Feb. 4.
AquaBounty currently operates one U.S. farm in Albany, Ind., which has the capacity to produce 1,200 metric tons of salmon annually. The company has announced Mayfield, Ky., as the likely location of its next land-based farm.
The biggest domestic pushback on the so-called Frankenfish — which consists of Atlantic salmon spliced with genes of king salmon and the eel pout — is how the landmark engineered protein is to be labeled under FDA guidelines.
AquaBounty's experiment is the first genetically engineered animal to be approved by the FDA (technically labeled an "animal drug") for human consumption in the United States. As such, it has set the stage for consumer awareness, education and appropriate labeling. It also led to a dispute between FDA and USDA over which agency should have oversight and approval.
Salmon fishermen, farmers, wholesalers and other stakeholders have voiced concerns over clear labeling practices to ensure that their customers will be able to identify clearly the choice they're making at the fish counter — lest they avoid salmon altogether for fear of unwittingly purchasing an engineered animal.
However, initial concerns including FDA's approval being based on data primarily provided by AquaBounty have continued to raise objections, leading to a 2016 lawsuit filed on behalf of environmental and fishing organizations, as well as Washington state's Quinault Indian Nation.
"This is an overdue but pivotal step towards real accountability and corporate integrity, one that every other company in the fisheries industry must make," said Fawn Sharp, president of Quinault Indian Nation. "This incremental progress must continue as corporations learn to be morally accountable for their actions, and sincere and respectful partners to the Tribal Nations who have sustainably managed these fisheries since time immemorial."
Aramark's commitment is based on its definition of sustainable seafood: "Seafood from sources, whether fished or farmed, that can maintain or increase production without jeopardizing the structure and function of affected ecosystems, while maintaining healthy marine life populations, and respecting seafood workers and communities throughout the supply chain."