February 7, 2022
Complete your fishing rainwear with fishing wellies
Bekina Boots
Although fishing is an ancient profession, as a fisherman you need modern and high-quality equipment that makes your hard job at sea (or in aquaculture) that much easier. Here we're not just talking about the boat and your tools, but also about your clothes. And even more specifically: rainwear for fishing.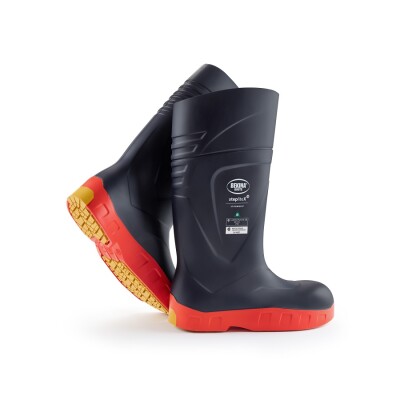 Commercial rainwear protects you as a fisherman from the extreme conditions you brave to supply us with fresh fish. Naturally, what immediately comes to mind is wet, cold weather. From American fisherman's overalls (also known as 'bibs') to a warm, heavy-duty fishing jacket: they all add the extra layer of comfort and safety that's crucial for your work at sea. But deck boots or fishing wellies are also an important part of your equipment. In bad weather, you not only want to wear the right clothes, but also keep your feet dry and avoid slipping on the deck.

So why not choose the best and safest fishing wellies on the market. Of course you can opt for classic rubber fishing wellies, but have you also thought about the NEOTANE wellies from the Belgian firm Bekina Boots? NEOTANE is a high-quality polyurethane material developed by Bekina Boots to produce sturdy, light and durable wellies.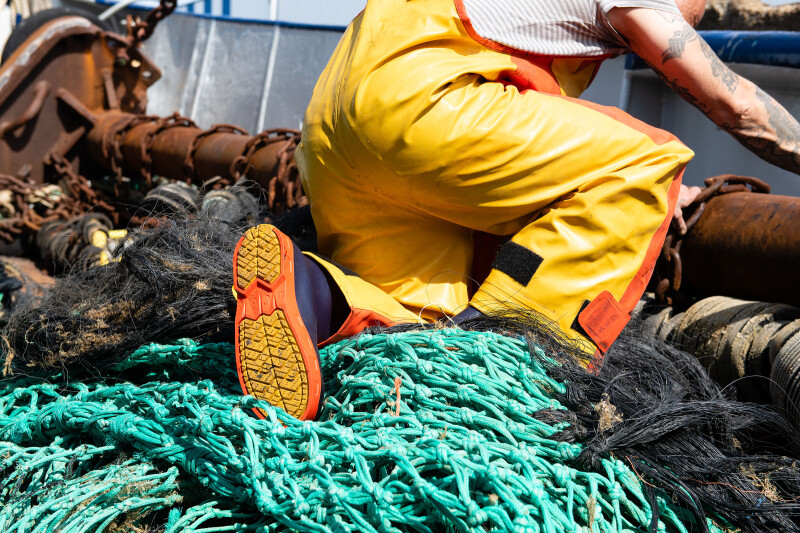 We designed the StepliteX StormGrip especially for the fishing industry, a fishing wellie that meets all the safety and comfort requirements for use at sea. These fishing wellies have the edge over other wellies because they:
are 100% waterproof and therefore keep your feet dry and warm;
have an SRC-certified sole that provides excellent grip and more stability on wet and/or greasy surfaces;
have a yellow rubber pad that provides even more grip, abrasion resistance and soft cushioning;
have a closed rim to avoid net trapping;
provide extra comfort thanks to the wider shaft;
are resistant to (fish) oils, fats and chemicals and therefore last longer.

In addition, you can buy the StepliteX StormGrip without safety toe cap (O4 level) or with a non-metallic toe cap and midsole (S5 level). By the way, for this version we use composite (non-metallic) safety material and not steel, because your fishing wellies are in constant contact with salt water and therefore cannot corrode.

Bekina Boots are not only safer, they are also the most comfortable wellies for fishing. Why? Polyurethane is a light and flexible material, which ensures that these fishing wellies don't tire your legs and you also experience more freedom of movement. The wider fit also means you don't feel any constriction around the feet or calves and you can still pull your fishing trousers over your wellies to prevent water running into them. And, of course, Bekina Boots fishing wellies will keep your feet nice and warm, even in extreme winter temperatures. StepliteX StormGrip fishing wellies insulate right down to -40 °C, for example.

Looking for rainwear in Deadliest Catch style, fully adapted to your job in the fishing industry? The safest, most comfortable and durable pair of wellies ever can be found at Bekina Boots.
Our Bekina Boots are available at Harbor Marine, Downeast Fishing and Englund Marine.
MORE INFORMATION: https://us.bekina-boots.com/
Check out the complete StepliteX StormGrip product information
Bekina USA, P.O. Box 6148, Bend, OR 97708