I heard the rustling of rain gear and rubber boots around 4am. Slowly and quite uncomfortably I flipped around in my bunk to check the galley for my cue to get out of bed. I was eight months pregnant at the time with swollen ankles and tiny feet kicking me in the ribs. The opportunity to photograph on a seiner had eluded me for years so there was no way pregnancy was going to stop me when McKenna Peterson on the F/V Atlantis offered to host me for a few nights.
Once the engine fired up and the anchor chain rattled I made my way out on deck. The air was still and the water was glass. As we made our way to make the first set I filled my lungs with the salty breeze. My baby girl would know this feeling someday; the peace of being on a boat at dawn in SE Alaska. For mariners, these moments are grounding when land is often beyond the horizon.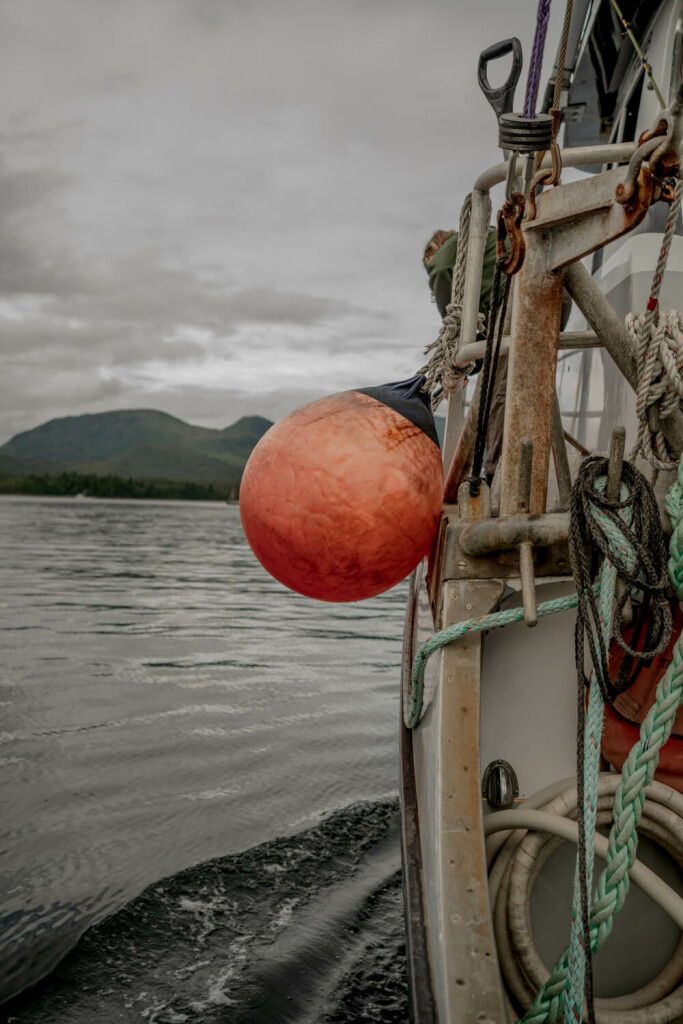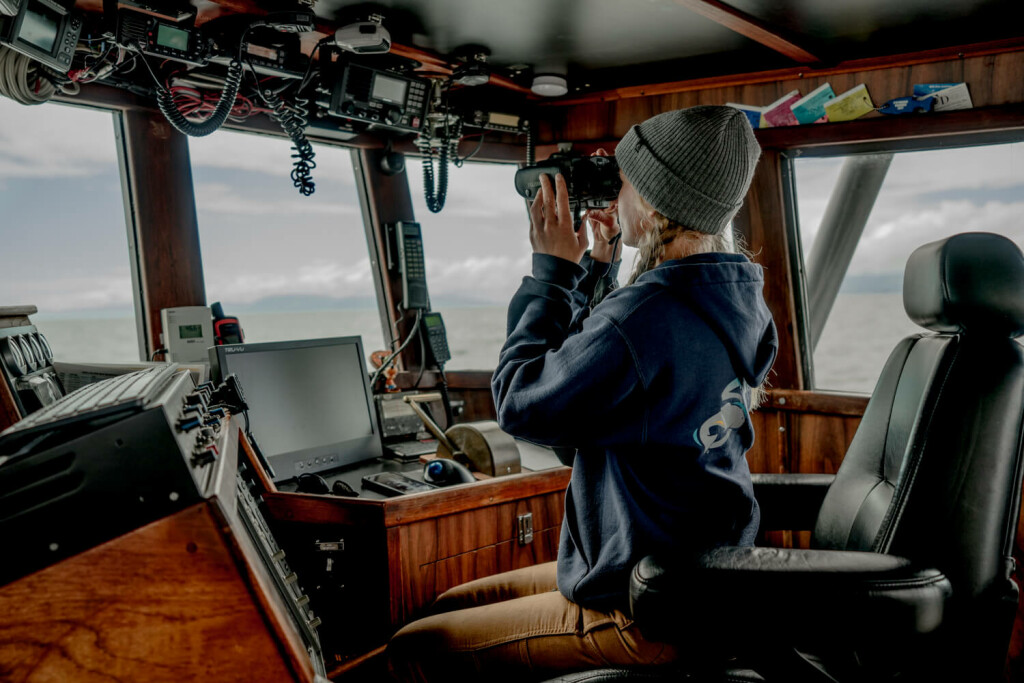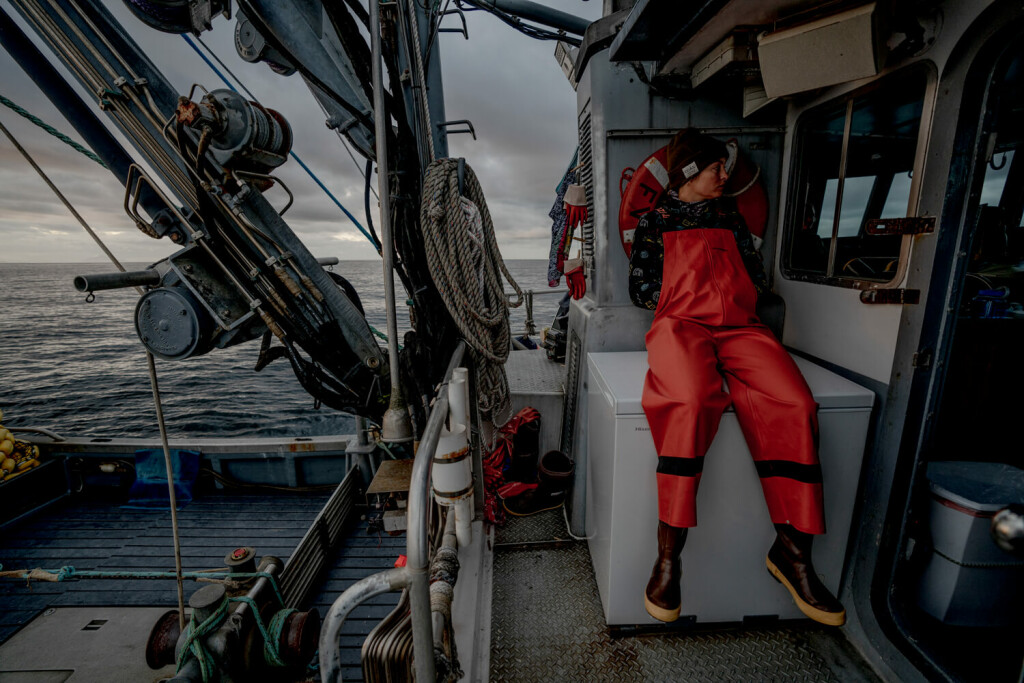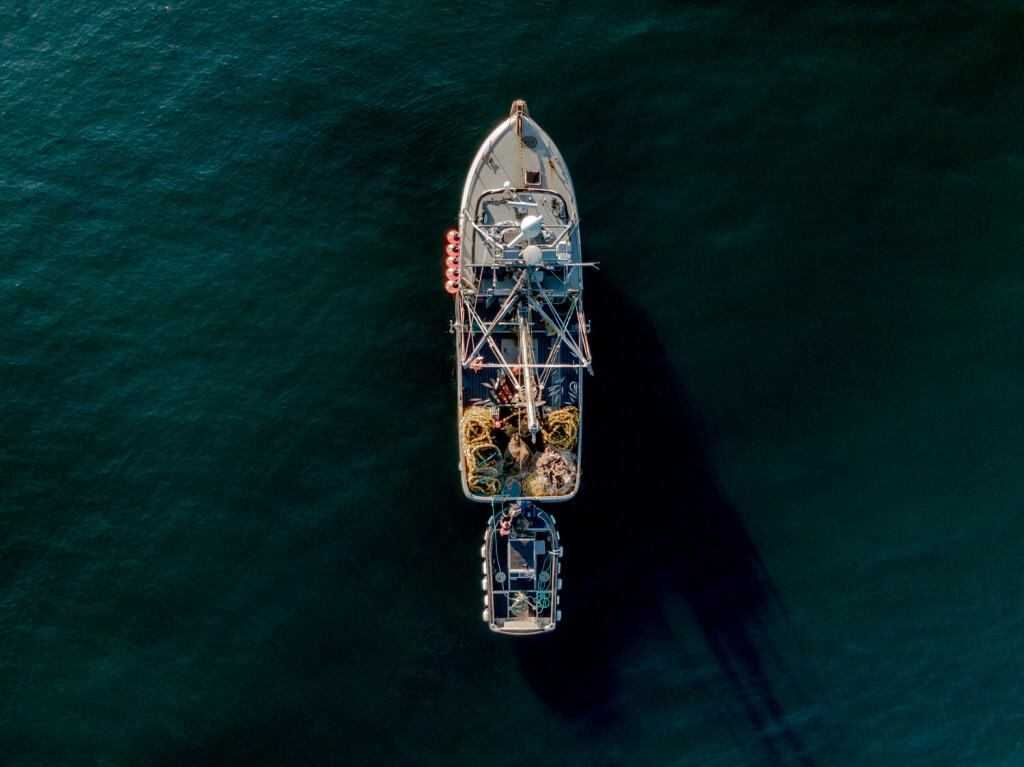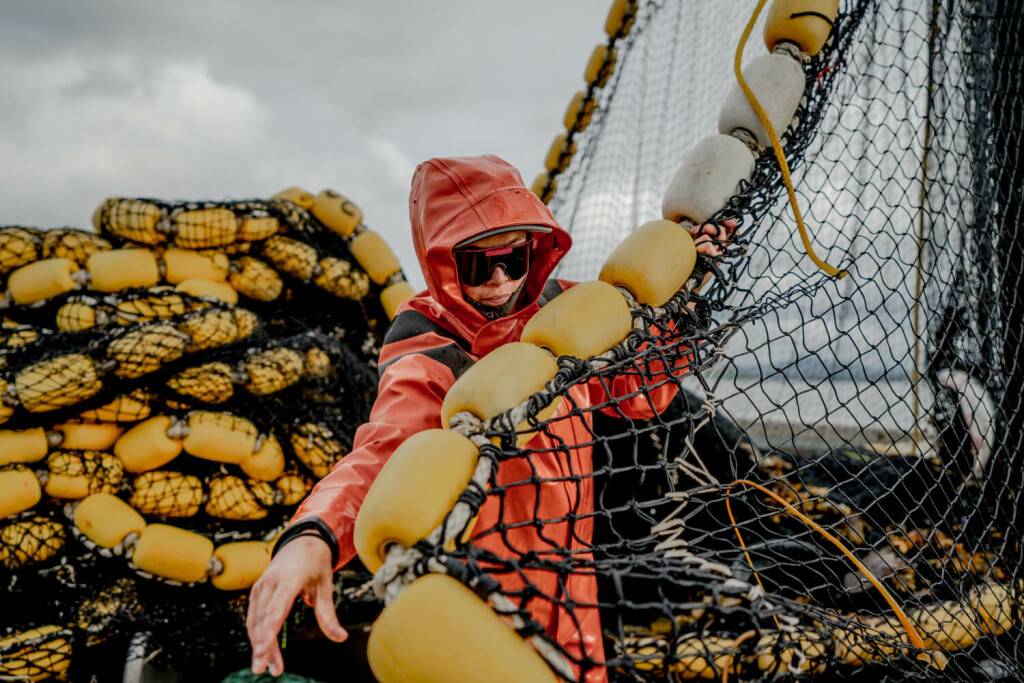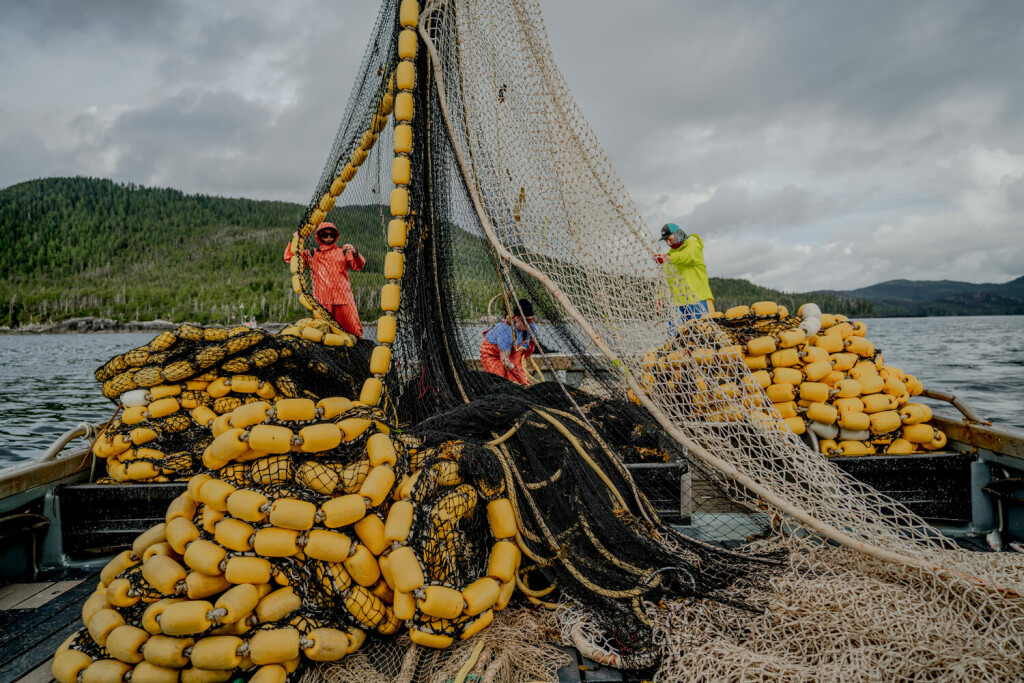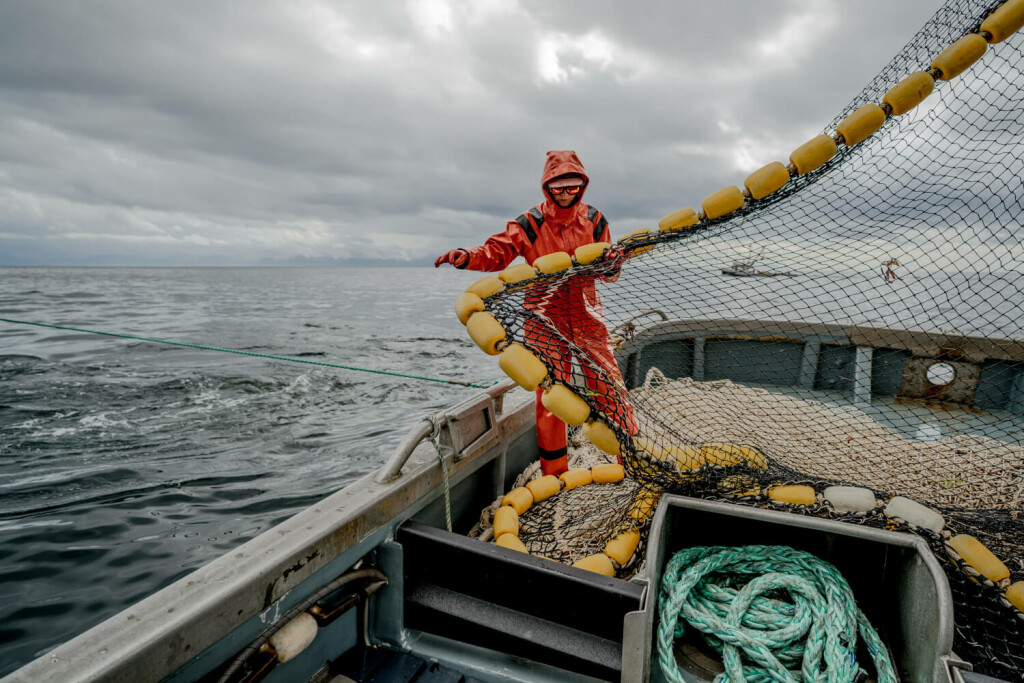 As the crew readied the deck and skiff, I began to shoot. This is when my brain and body go into an entirely different place. My tunnel vision through the viewfinder becomes my whole world and my focus narrows in on an aesthetic. I don't really know how the timing of my finger on the shutter translates to what my eyes see because it happens so fast. I only shoot what is happening, leaving my art direction entirely up to circumstance. This isn't always the case but when I'm observing an active fishery, it is.
I spend the day watching, learning and documenting. My favorite part about my participation as a photographer in this industry is how much I get to learn. I spend hours in the wheelhouse with skippers asking questions. Had I not been pregnant I would have left my camera for a set to be a greenhorn. Instead I busied myself in the galley making cookies. If there is one thing I have learned about being on boats it's that a good cookie goes a long way and when you're a guest, you better have a recipe on hand.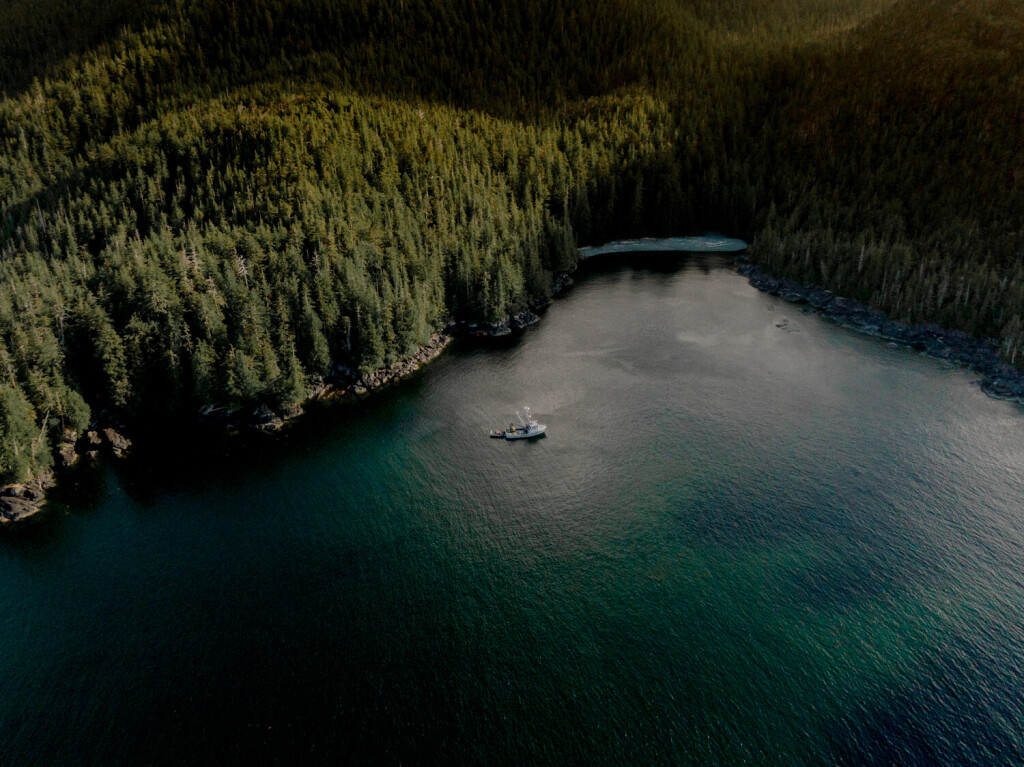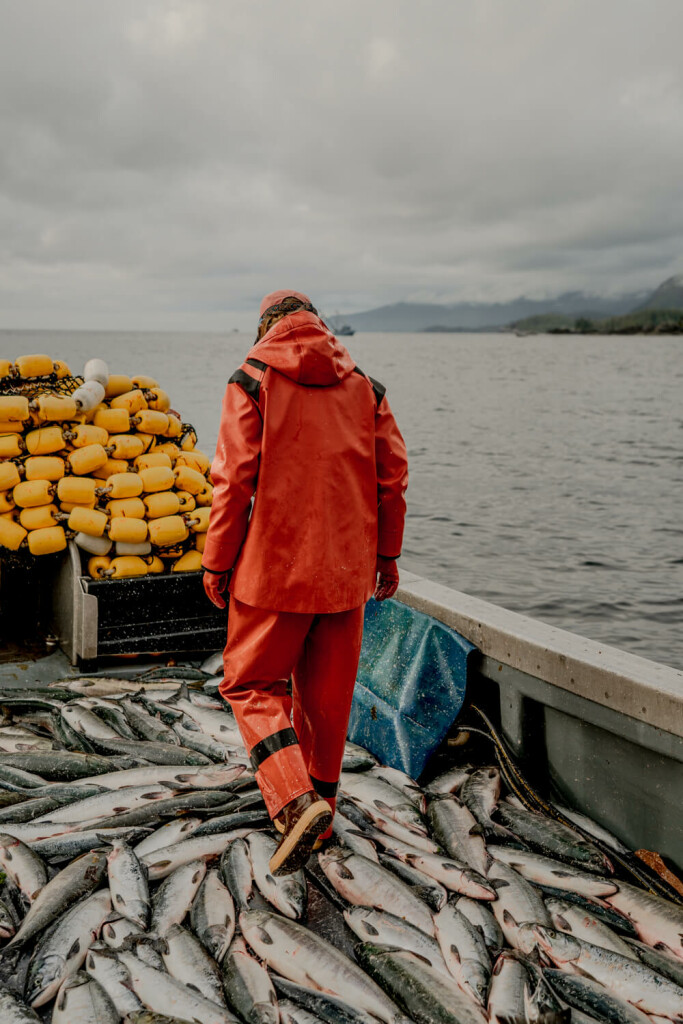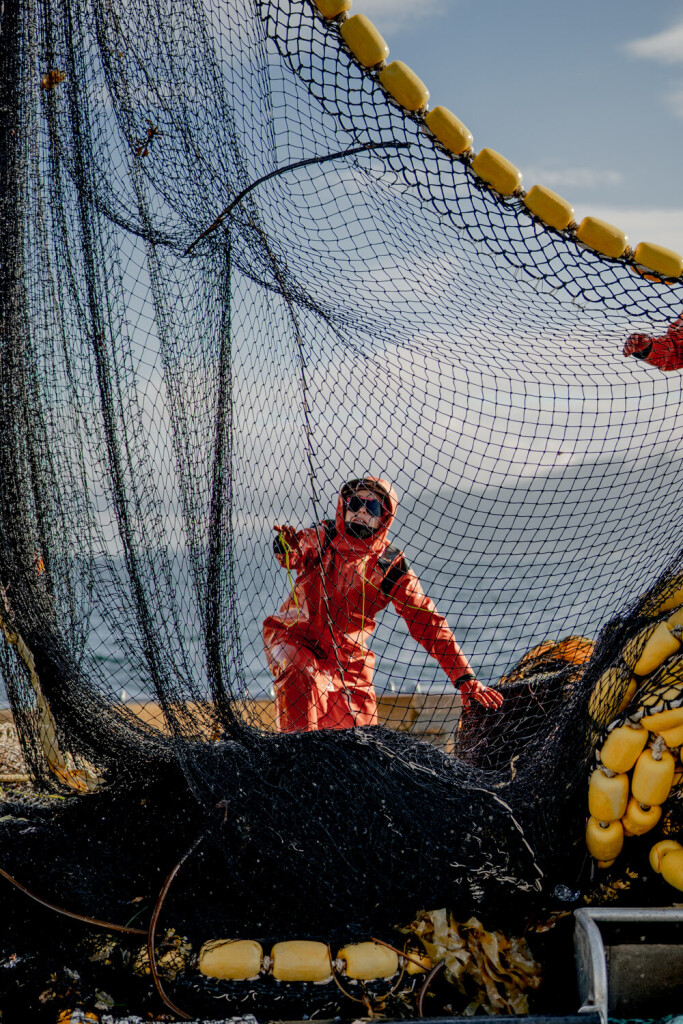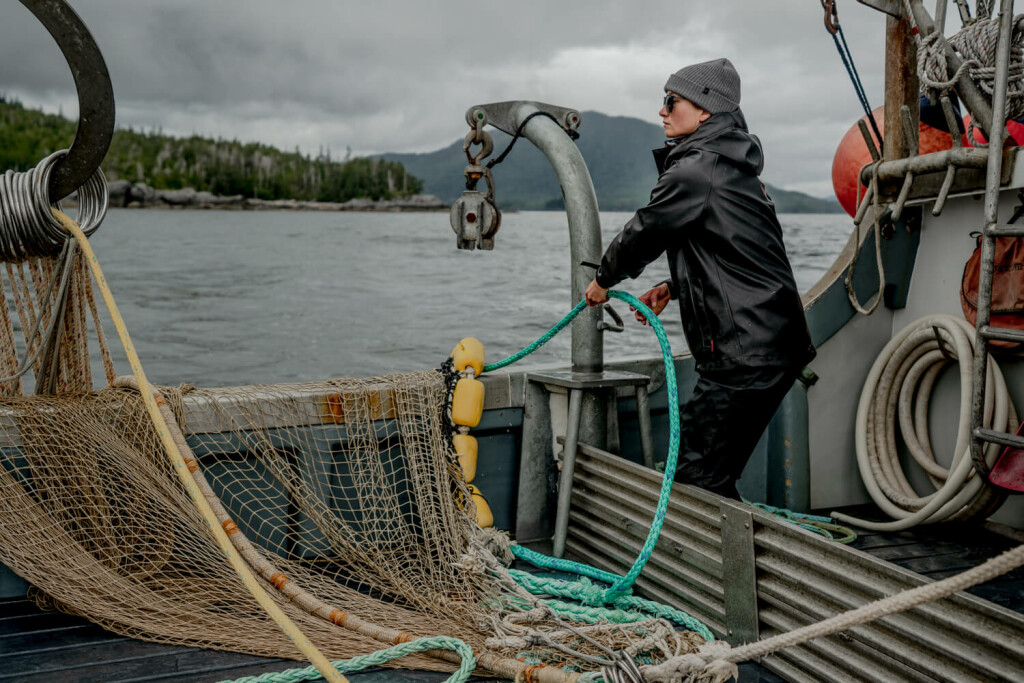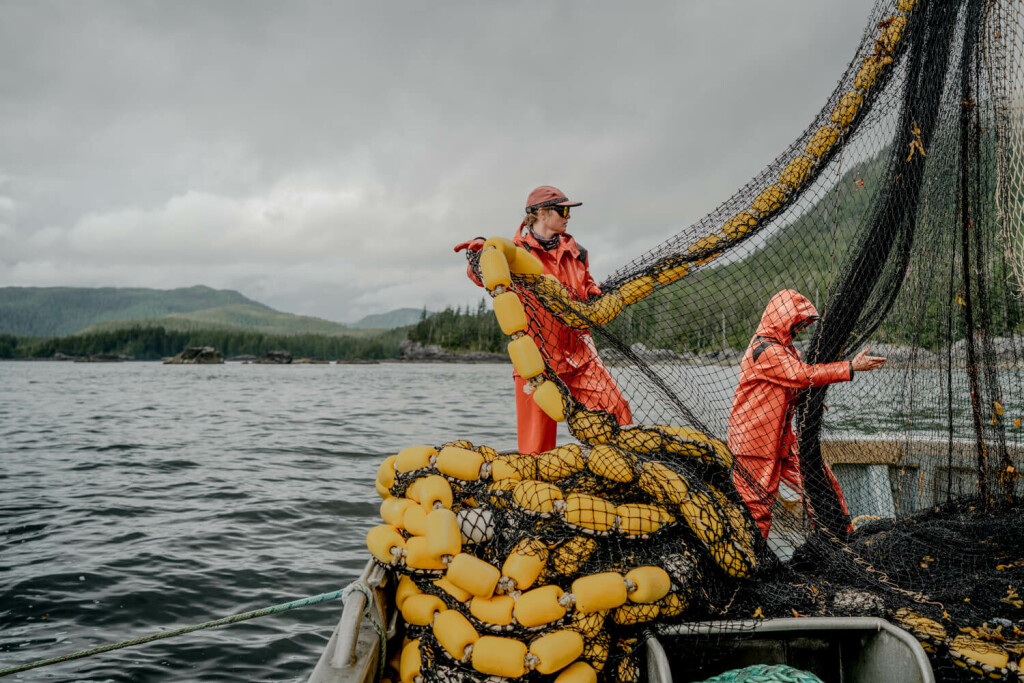 The hunt for fish continued through the day and I diversified my view by sending the drone up. On a moving boat with rigging and antennas it's a challenge avoiding obstacles. I live on the edge with my drone and I honestly don't know how I still have it. It has been caught in a tree, tangled in a net and bounced off buoys. A testament to my poor piloting and a little bad luck. The important takeaway is I'm able to retrieve it with only a few scrapes and bruises.
After 2 nights aboard the F/V Atlantis my trip came to an end with a portrait session on the back deck and private skiff ride to the airport. I knew this was my last trip before the baby's arrival. I felt accomplished and a little exhausted but my cup was overflowing with gratitude. I will never get over how lucky I am to be able to photograph this unique industry. I am forever humbled by the trust people have in me to share their stories and promise to never take that for granted.