May 6, 2021
Cast off to sea with the new DUNLOP SEAPRO
For generations, Dunlop Boots has been making the world's most innovative and reliable work boot for the toughest jobs and harshest environments.
So when it came time to create a work boot to conquer the seas, we did what we always do...
WE GOT TO WORK.
We began by talking about boots with commercial fisherman all around the globe in any port they call home. Next, this boot had to be pushed to the same limits that every fisherman endures each time they push out to sea.
For that, we created Dunlop's Slips, Trips and Fall Innovation Center. We wanted to test this boot on every surface they are going to stand on, from the freezing cold of Alaska to the scorching temperatures of Gulf of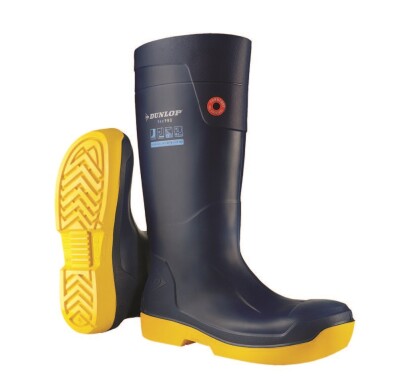 Mexico. Then we paired Dunlop's proprietary lightweight and durable Purofort material with our innovative Snug-fit construction to eliminate heel slippage, resulting in a sneaker-like fit.
And the results?
This testing combined with Dunlop's innovative materials creates the most comfortable and hardest working fishing boot ever: the Dunlop SeaPRO.