It was during Sterling Prout's first crabbing trip that one his dad's catchphrases took on a new, more ominous undertone. As a young teen, Sterling had spent pleasant enough summers salmon tendering in Prince William Sound on the family boat, the F/V Silver Spray. Then, when Sterling was 17, one of his dad's crab crew got hurt during the opilio season. Bill Prout — known on the ground as Hip — offered Sterling the spot, and Sterling recalls thinking, "Sure, no problem. I'll fly out to Dutch (Harbor), and it will be just like tendering."
It was shockingly different from tendering. The Silver Spray got throttled by rough weather on the way out of Dutch Harbor, and Sterling got seasick. Soon enough, he was on deck in the middle of the Bering Sea winter with older men he didn't know amidst yelling and jostling, while baiting and pushing pots.
The seasoned crew did not show the skipper's young son any special mercy.
"I just didn't want any part of it. I even cried. It was brutal," Sterling said.
Sterling said all he wanted was to turn the boat around and head back to port, and that's when his dad, a longtime Bering Sea crab veteran, rolled out one of his catchphrases: "That's not the way it works there, buddy."
The way it works is you stick it out, and that is what Sterling did. Back home in Kodiak after the season, he got the best-looking paycheck of his life, bought a motorcycle, and thought: "Maybe I can do this."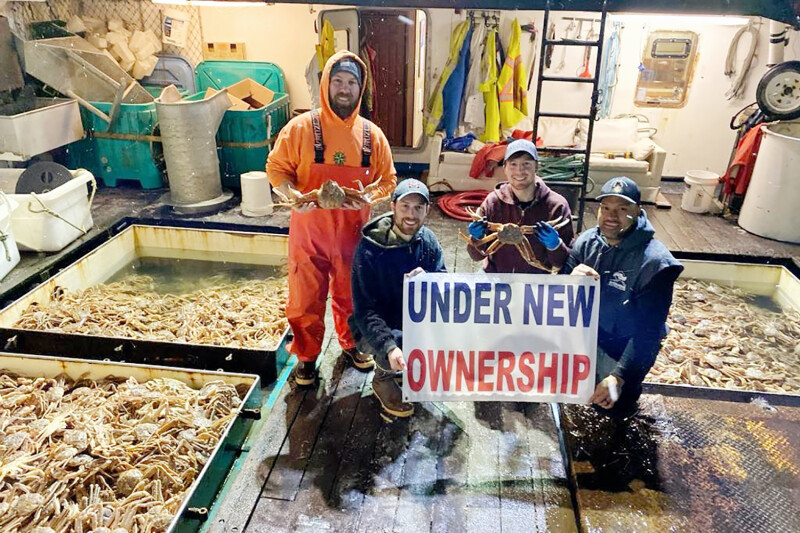 He also had a renewed vision of his dad, who has been crabbing since the 1970s and has long held a reputation for being among the best skippers in the fleet. Sterling ruminated on the longevity of his dad's career and the respect that Bill Prout had in the fishery.
"Everyone said that he was one of the best fishermen out there, that he could smell the crab and knew exactly where to go. I never once heard anyone say anything bad about my dad," Sterling said.
Sterling signed on for another year and started having conversations with brothers Gabriel and Ashlan.