Anyone who has hung over a rail or climbed rigging on a frothy night to repair a light knows the importance of solid navigation lights. And there may be no other lights on the market that exude solidity like the Lopolight. Company representative Bob Walker said it starts with the housing.
"It's solid aluminum," Walker told National Fisherman. "You can hit it with a hammer, and it won't break. In fact, we have a video online where the president does just that. They're very, very robust, and built for boats that are out in serious elements."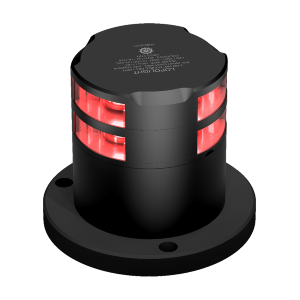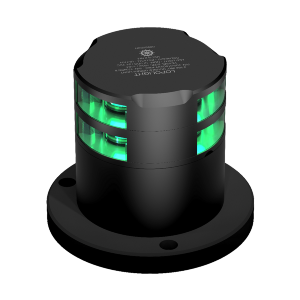 That solid housing contains two LED lenses and, if coupled with the Lopolight Control System, the backup light will automatically come on if the first turns off. The control system will switch automatically to a secondary power source if a boat's engine shuts down and the generator takes over, for example.
The LED bulbs use far less energy to produce strong illumination, and Walker added that Lopolight has gone to lengths to keep the LEDs from interfering with radio frequencies.
"There are lots of unique things by LEDs. These lights will illuminate with an intense radio frequency and they will also interfere with radio communications. On all of our models, the light itself and the cables are all shielded. We're the only ones that meet military requirements for shielding," Walker said.
Walker added that LEDs do degrade and dim over time, but Lopolights are programmed to maintain their intensity. This is facilitated by Lopolight's monitoring system and backups, which alert the user that the lens needs to be changed.
"It's really important on a compensated light to monitor because the curve won't drop gradually. It will just get to end of its life and be done," Walker said.
The alert comes when the light still has useful life left and gives users plenty of time to switch to the back up or replace the lens, if necessary. And with about 50,000 hours in each light, alerts will not come too frequently.
"It might seem like a lot but if you go out to sea and aren't coming home until you have your quota, you don't want something like a nav light to trip you up," Walker said.
Walked added that traditional incandescent lights keep the ice off because they run hot, while LEDs do not heat up. To correct for this, Lopolight has added heating elements to its line of Ice Class Navigation Lights to keep them clear in cold fishing.