One indicator of the health of a fishery is the number of new boats being built for it, and design trends of those boats add more to the story. North Pacific fisheries journalist and author Peter Marsh estimates that between West Coast and Alaska boatbuilders, somewhere close to 30 new gillnetters will enter the healthy Bristol Bay salmon fishery in 2021.
"And this is a slow year, due to the pandemic," he says.
Tom Farrell, of Farrell and Norton Naval Architects in Maine, is busy designing scallopers for the lucrative Atlantic scallop fishery. A number of his and his partner Garrett Norton's boats have arrived in New Bedford in recent years, and more are coming.
For decades, the lobster industry has sustained fishing communities on the coast of Maine, and Moses Ortiz, owner of Boricua Custom boats in Harrington, Maine, has fitted out numerous hulls for that fishery. But as climate change and markets create uncertainty for lobsters, fisherman Dean Barrett is having Ortiz build a boat for lobstering and scalloping.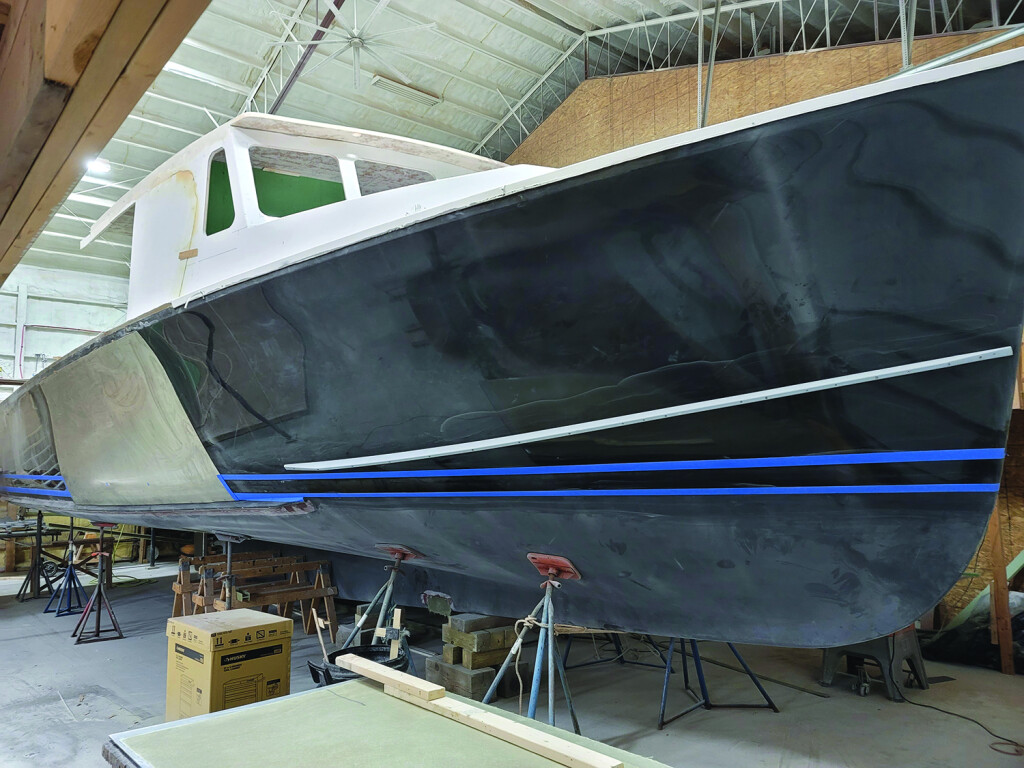 "Dean is a really hard-working fisherman," says Ortiz. "He lobsters, and then goes scalloping down in Massachusetts." Ortiz is fitting out Barrett's boat to make it more efficient in both fisheries. "This boat is one of a kind. It started as a 47-foot Osmond [Beal]. H&H chopped it down to 44, and I made it 48." According to Ortiz, the boat's 1,000-hp MAN engine had the wrong gear. "It was 1.9, supposed to be 2.2." Ortiz has strengthened the boat for mounting an A-frame and winch.
"We're ready to mount the winch," says Ortiz. "It's pretty much a plug and play system. It came from Billings in Stonington. Lonnie's Hydraulic set up the hydraulics system."
The Atlantic scallop fishery is a lifeline for small boats looking to diversify, and 200-pound-per-day permits for the northern Gulf of Maine are selling for upward of $80,000. Newbuilds for the general category fleet, primarily out of New Bedford, have led to many innovations. One of the most interesting is the use of wing stabilizers, as seen in the NF May '21 story on the F/V Heritage.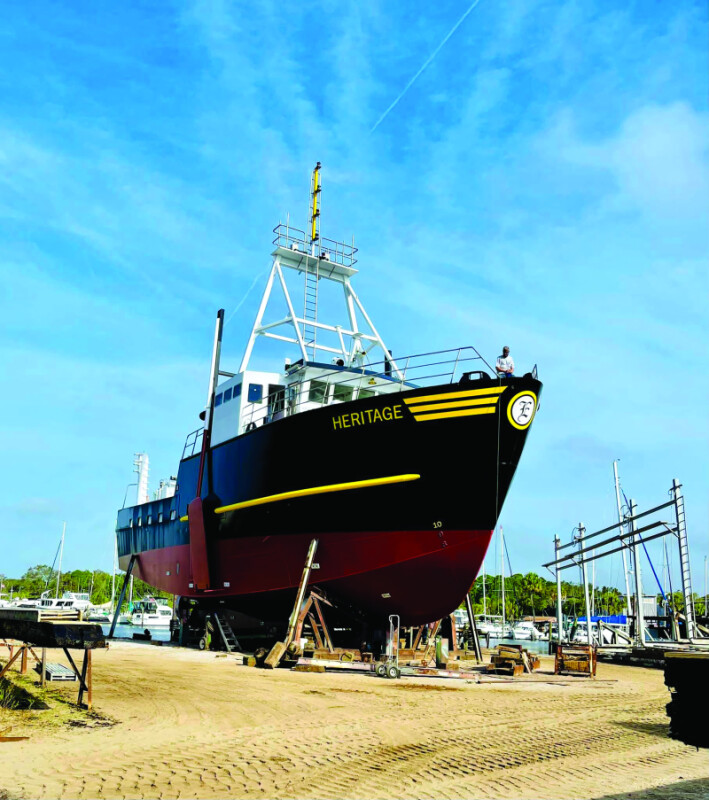 "They're very popular. We're putting them on a few boats in the scallop fishery, and we put them on a clam boat in New Jersey, the Christi Caroline," says Farrell.
Dorchester Shipyard in New Jersey added the stabilizers to the 55-year-old Christi Caroline, which was rebuilt in 2017-18 at Boconco in Bayou La Batre, Ala., returning to service after a 13-year hiatus.