Take back the control
Most commercial fishermen specialize in mechanical skills and are the first to admit they're not computer scientists. Many, in fact, are on the water to avoid the trappings of technology. They can fix an engine but are left in the lurch with a computer glitch.
While most manufacturers are turning out complex, electronically controlled engines to meet the escalating demands of EPA emissions regulations, Mitsubishi is putting the control back in the capable hands of fishermen.
The Japanese engine manufacturer is turning out EPA-compliant engines in Tier 1 through Tier 4 with simple, mechanical controls. The engines, available from 429 to 1,686 horsepower, grabbed the attention of industry pillars like Fred Wahl of Fred Wahl Marine Construction in Reedsport, Ore., and veteran Alaska fisherman, Buck Laukitis.
"When those computers go down, you're shut down," said Laukitis. "You can't fish, and you're just waiting. Reliability is a big deal."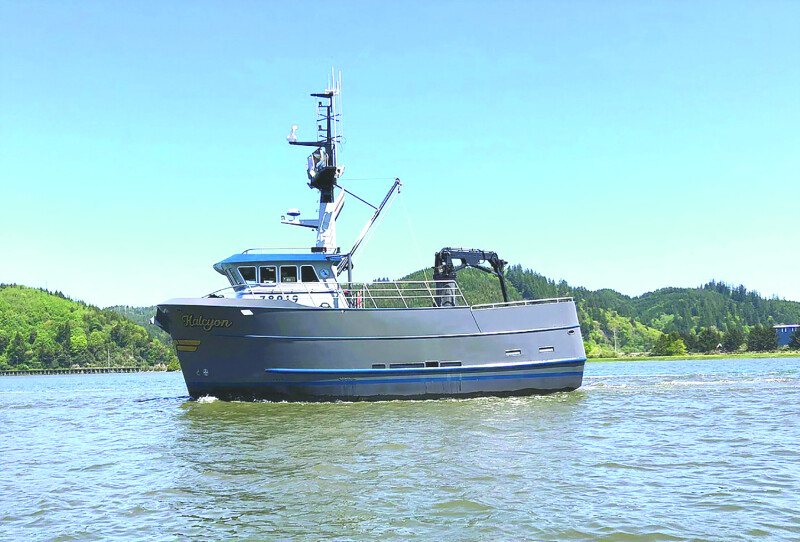 Laukitis just completed his third season on the Wahl-built F/V Halcyon, a 58-foot vessel that's powered by Mitsubishi's S6R engine, a 630-horsepower engine that runs at 1,600 rpm. He said the S6R has lived up to its billing as a simple, reliable engine, and he found the fuel efficiency to be a nice surprise. And the biggest advantage may be yet to come: Laukitis noted that a rebuild on the mechanical engine should be far simpler than one with electronic controls.
Another satisfied fishing customer is Lars Vinjerud II, who runs Fleet Fisheries out of New Bedford, Mass. Vinjerud's 106-foot Viking Power runs Mitsubishi's S12R engine, and it is the third boat he's had with Mitsubishi engines. His experience led him to choose Mitsubishi again when it came time to replace the engines on some of his lobster boats.
"The mechanical engine… and they're reasonably priced," Vinjerud said.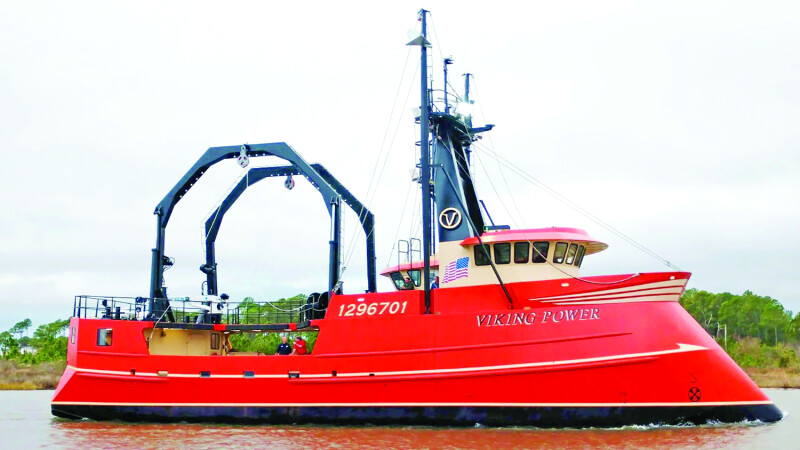 Paul Strasser runs a pair of S6Rs on the F/V Independence, a 112-foot boat he relies on to safely shuttle 30 or more fishing guests down the Baja California Peninsula from San Diego. Strasser said the 630-horsepower Mitsubishi outperforms the 700-hp 1,800-rpm engines that he replaced — and here we find another Mitsubishi advantage.
As electronic engines have proliferated, competitors have increased horsepower with smaller-displacement engines. In the 600-hp class, for example, most competitor engines offer the 600-hp with only 18- to 19-liter displacement engines. This means they are demanding about 33 horsepower per liter out of their engines to produce 600 horsepower (600 hp/18 = 33 hp/L). In contrast, the Mitsubishi S6R pulls its 630 horses out of 24.5 liters, which means they are only taking 25.7 horsepower per liter (630hp/24.5 = 25.7 hp/L). Other engines in this class are working harder — 27 percent harder — and that extra load takes a toll. Bigger displacements equate to longer running and more reliable engines.

Another point: Most continuous-duty fishing boats run at 1,800 rpm, while some Mitsubishi engines are available as low as 1,400 rpm. This means slower piston speeds, less wear and tear on the pistons, and more hours out of the engine.
Mitsubishi now has Cascade Engine Center distributing for the West Coast, Alaska, and Hawaii. Cascade's network of dealers, which includes at least one in each state, provide sales and service support in that region.
"There's a lot of interest in a fully mechanical solution, as opposed to what's out there now," said Dave Conrad, manager of Cascade's marine division. "Fishermen are looking to have a simplified solution."
Mitsubishi also has Laborde Products, covering the Gulf of Mexico and the East Coast, along with inland waterways. Outside the United States, on Canada's Pacific side is Frontier Power, with Sansom Equipment covering Canada's Atlantic dealings. Mitsubishi's distributor and dealer coverage across the U.S. and Canada allows for parts and service support that is strategically positioned to meet the needs of all customers.
Beyond the spare parts available from dealers and distributors across the nation, they can be ordered from warehouses in the United States and Japan. Brian Hagenbuch is the Products editor for National Fisherman. Mitsubishi Turbocharger and Engine America (MTEA) is responsible for the distribution of Mitsubishi Marine Propulsion Engines in the Americas, including Canada, Mexico, and Central and South America. MTEA is a part of Mitsubishi Heavy Industries Engine Turbocharger, LTD, a Global Corporation headquartered in Tokyo, Japan, and a major division of Mitsubishi Heavy Industries. Mitsubishi has been manufacturing marine diesel engines for more than 70 years.
For more information about our Mitsubishi marine engine line-up and distributor network, visit our website at www.mitsubishi-engine.com.