I was driving to Rhode Island on a February night in 1984 with a thousand pounds of Maine shrimp sliding around in the back of my Chevy van — some of it having been picked in a friend's kitchen. I'd blown a fuse and without a spare, I had to choose between the heater and music. I zipped up my Carhartts and plugged in Howlin' Wolf. No chance the snow I had shoveled onto the totes was going to melt.
That would never happen today. Aside from the Maine shrimp season being on perpetual pause, the markets now demand HACCP processing and traceable supply chains. Ryan Speckman, who started Locals Seafood in Raleigh, N.C., in 2011, has both. He now sells around 4,000 pounds of seafood every week. While he and his partners had plans for expansion, the coronavirus changed everything.
"It kind of forced our hand," says Speckman. "We had plans for a 13,000-square-foot processing facility. We're still going ahead with that. But in the meantime, we turned our oyster bar into a production kitchen and started doing value added."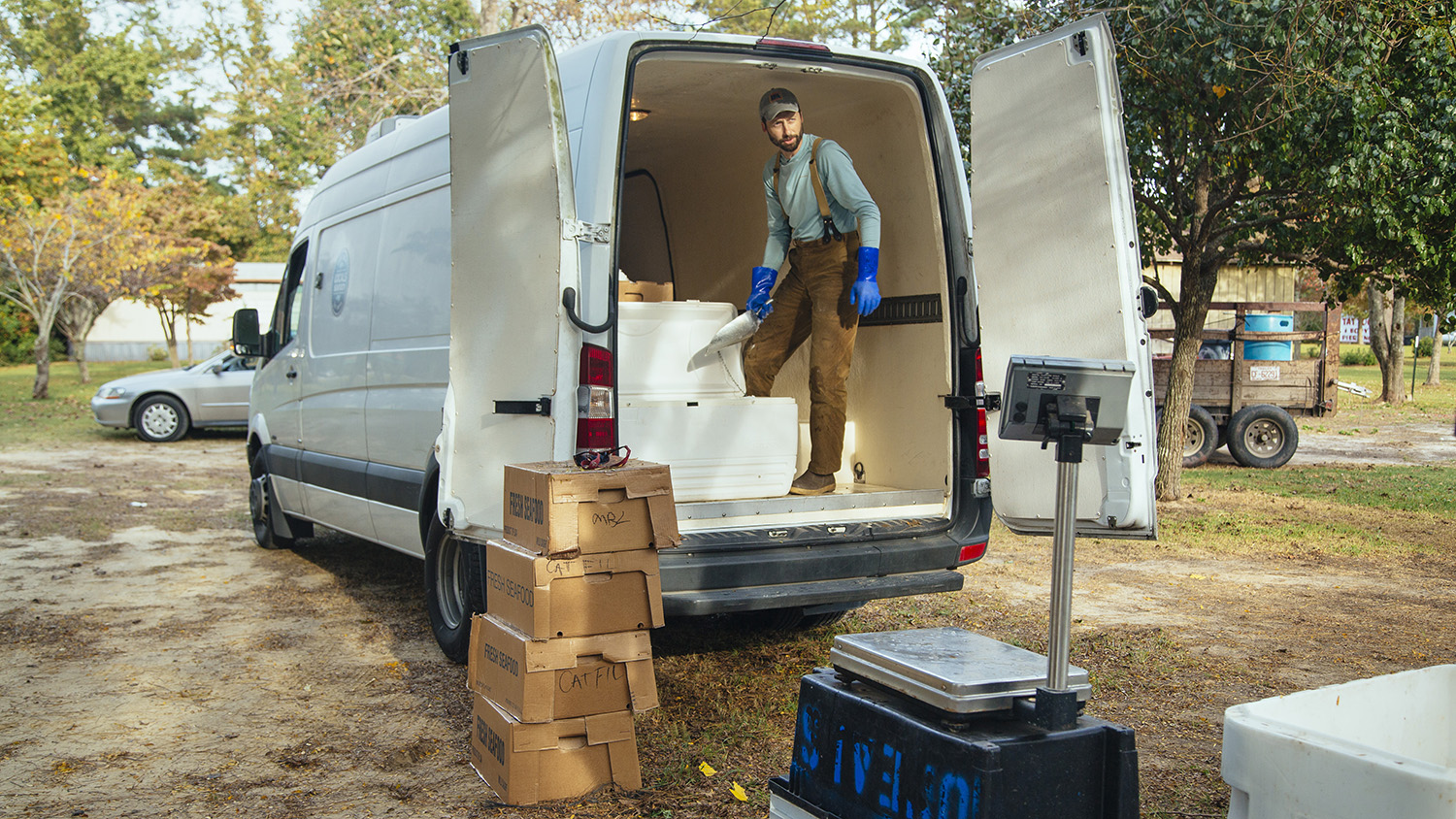 According to Speckman, prior to the pandemic, 80 percent of his business was restaurants, and 20 percent direct marketing. But in the past year, he has seen direct sales jump 61 percent.
"We were playing at it before, and very inefficient," he says. "This year, we launched a subscription service and increased our farmer's market sales." Speckman has three Mercedes Sprinter vans and a box truck that bring tuna, striped bass, summer flounder, black sea bass, tilefish and other species to Raleigh. "We make crab cakes, tuna burgers, our chef Eric Montagne developed a bloodline burger."
Speckman is freezing and vacuum packing portions, and is getting an Electrolux freezer to increase production efficiency.
"If we want to go retail, we need a more robust facility," he says. Besides the freezer, Speckman is using a matching grant to buy an Electrolux combination oven and smoker, to move ahead with his bigger production kitchen.
He plans to focus on quality, with a fleet of new trucks and a speedy supply chain. It's all about getting a fish on someone's plate in less that 24 hours. "That's what our customers are concerned about," he says.
Speckman is getting his trucks from Emerald Transportation Solutions in Fayetteville, Ga. Emerald sells a variety of packages built on Ford, GM, Dodge Ram, Nissan and Mercedes vans and trucks. The company offers buyers the opportunity to put together refrigeration and truck combinations that suit their specific needs, or choose from an inventory that ranges from a $35,000 Nissan NV200 to an $89,000 Ram 5500.
Among the truck suppliers for the seafood business, Bush Refrigerated Vans in Ohio has carved out a niche nationally and is sending small refrigerated trucks to small-scale fishmongers on every coast.
"The Food Safety Modernization Act of 2019, really opened things up for us," says Steve Mullin, VP of marketing for Bush Refrigerated Vans. Among other things the act requires that shippers provide written specifications to the carrier regarding required temperature controls for the food being transported.