For most fishermen, calling home is essential. For decades fishermen used VHF to call a marine operator who would patch them into a phone line. By the late 1990s cell phones made that service obsolete for nearshore fisheries. And for fishermen in remote and distant waters, satellites have become the link to home.
A number of companies, including Inmarsat, Iridium, Globalstar, Thuraya and Garmin, are using a variety of satellite constellations and offering a wide range of equipment and service plans from low-priced text-only systems to satellite smartphones.
Many small-boat fishermen, from Bristol Bay to the Gulf of Maine, are choosing the Garmin inReach technology.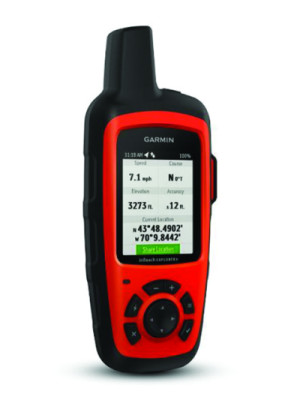 "It's great! I love it," says Tora Johnson, whose husband, Chris Mullen, spends every summer gillnetting sockeye in Bristol Bay. "It sends texts and location via satellite. It has emergency contacts and an SOS feature." Johnson uses inReach to communicate almost daily with her husband when he is out of cell phone range.
"This season was tough. Chris was getting nervous because the fish were so late. I'm here at command central with internet, and it's easy for me to monitor the sentinel fishery and what scientists are saying." Johnson kept in touch with biologists at the Port Moller test fishery and as a scientist herself, studied the graphs and data.
"I had to talk Chris down off the ledge all summer. 'The fish are coming,' I'd tell him, and he would communicate with other boats in his little group and let them know. This is our second season with inReach, and it's been a game changer."
Garmin makes a few different devices that connect with the Iridium low-earth orbit (LEO) satellite constellation. Iridium has 66 satellites orbiting the earth every 70 to 90 minutes at altitudes of 400 to 700 miles. Because the satellites can hand off calls as they pass out of range of a phone, Iridium claims it can deliver seamless coverage anywhere in the world.
According to Natalie Miller, Garmin's media relations specialist, the company offers several devices, including the mini (which weighs only 3.5 ounces) and the Explorer. "But fishermen might be especially interested in our new inReach mini marine bundle, or the explorer with the nautical map download."
According to Miller, prices for monthly plans can go as low as $12 per month. "That gives you 10 messages a month, and you can preset messages so you only have to hit one button."
A query on Facebook's Commercial Fishermen Only page yielded overwhelming endorsement of inReach for value and reliability.