Is your partner's well-being a priority for you? If so...
Imagine if you could give moral support to your partner while at sea.
If you could focus on the work, knowing the person you love most feels seen, heard, and less alone.
If phone calls back home were more joyous and less guilt-driven, "When are you coming back?!"
Of course, nothing can replace your love. But one thing that comes close is a community they can rely on day or night. (And you can gift it to them, too! Just keep reading...)
It's no secret that personal relationships can suffer in this industry. Partners of Commercial Fishermen (POCFs) can feel overwhelmed by caring for kids, the home, and "shoreside support" alone. Time apart can make loved ones feel neglected, pushed aside, and left to fend for themselves. Also, fearing for your safety – which happens no matter how much you console us – can lead to anxiety and even depression.
This may come as a surprise, but many POCFs don't understand what it's like to be in a relationship with a fisherman until you leave the dock. If you think about it, few industries require partners to be "all in" to make the business work.
The sayings, "You knew what you were getting into," or, "You signed up for this," do not apply. Even multigenerational POCFs say it's different than being related because, well, it's challenging.
Missed holidays, birthdays, and phone calls only add to the strain, and without family or friends who can understand this lifestyle, the pressure to "be there" falls on you, and partners begin to question the relationship. (You may have past failed relationships because of this. If so, you are not alone.)
There is a new online forum to help change that.
The Private Forum for Partners of Commercial Fishermen is a space to instantly connect and learn from other POCFs, relate, ask questions, and chat with others around the world with shared experiences that only people in this lifestyle understand.
Inside the forum, POCFs will find:
Instant connection and helpful conversations with greenhorns to seasoned partners, tips for anxiety, relationship solutions, finding crew for the upcoming season, motherhood advice, and more.

Easy-to-navigate topics and the ability to jump into conversations and ask questions.

Get notified on chats they're interested in and when someone responds to a comment.

The ability to create threads of conversations on experiences and challenges they face today.

Invites to monthly virtual events with professionals to help overcome challenges (i.e., guidance on relationships, mental health, motherhood, finances, etc.)

First access to annual in-person events to connect with fellow fish sisters in real life!

Deeper connections with fellow POCFs and get only what they came for instead of the distractions of time-wasting social media. (In other words, good vibes only!)
Even better, you can show your love and support by *gifting a membership* to your partner to help make them feel less alone! (Just click on the link and select "Gift Certificate to Private Forum.")
Here's a sneak peek of conversations inside that benefit fishing businesses: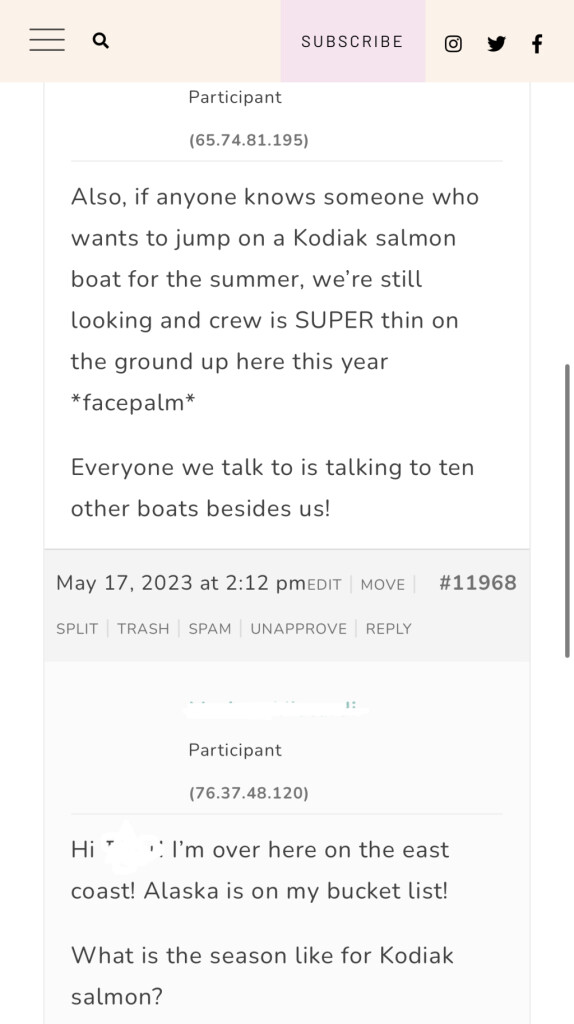 Here's another snapshot to show the type of support members can expect when they join the forum: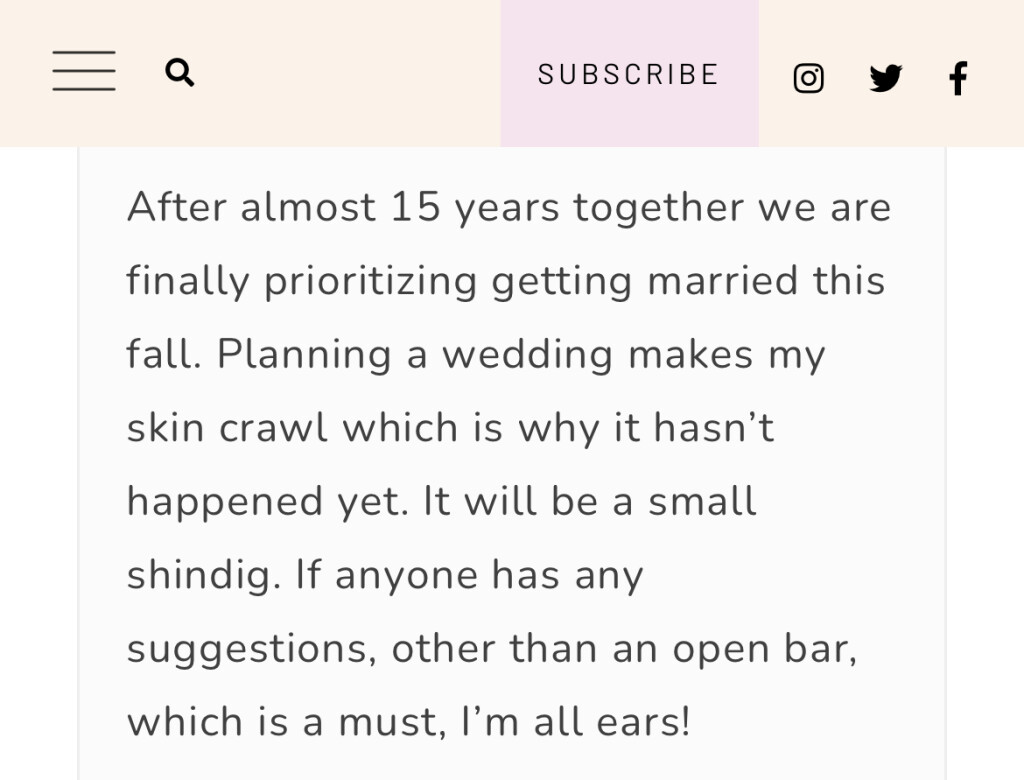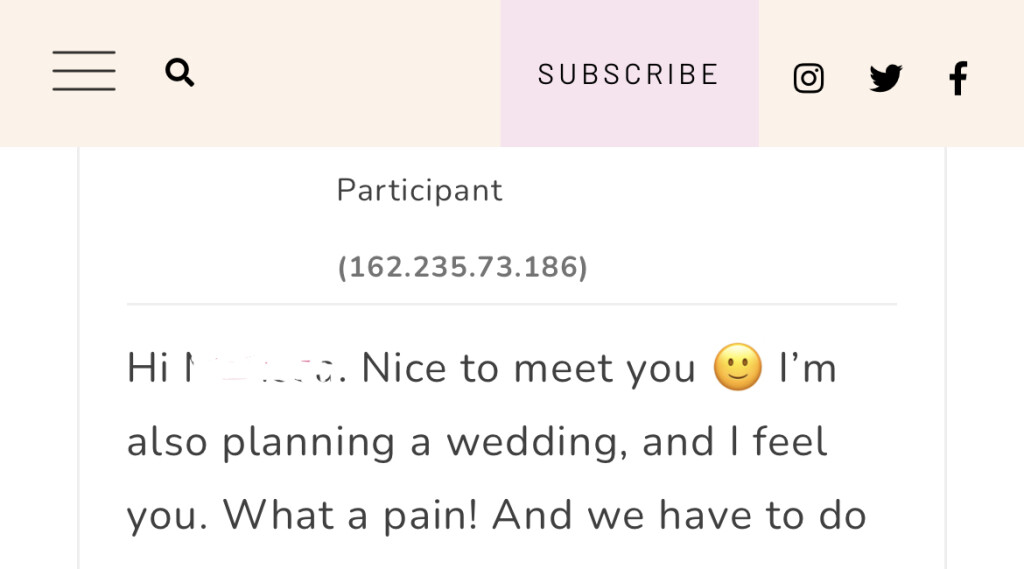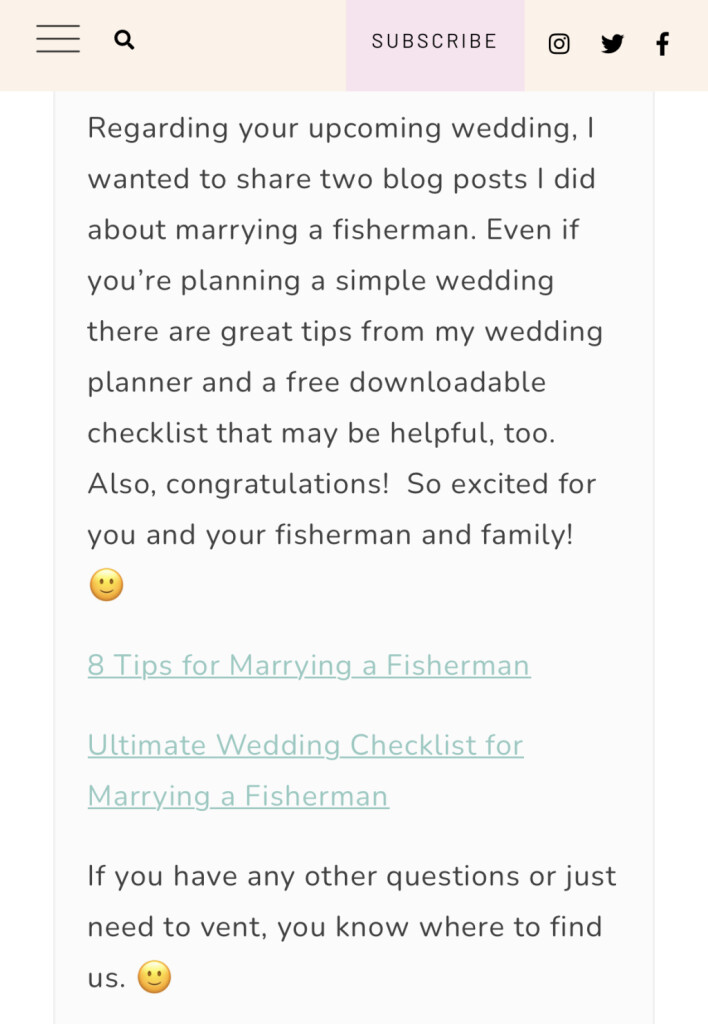 Think of the forum as "emotional insurance "for the on and off seasons, a virtual hangout that can lift spirits when seasons get tough or when poor connection on fishing boats means you're unavailable to catch up or comfort them when you want.
I know this type of online community works because, for over two years, we had an intimate Facebook group, but time-wasting social videos and rambling posts from high school people on home feeds were distracting and draining.
A private forum also means that information isn't being sold to spam bots lurking around every click and "Like. Plus, as hard as it is to believe, not everyone has an FB account. Why leave them out?
My goal in starting the POCF community hasn't changed – I want to inspire, empower, and link us together globally, but this time, without red tape.
Bottom line: our forum means less strain on your relationship because your partner has a chance to thrive in new ways!
Below is what the main forum looks like. Once inside, members simply click on the topics to start a conversation or join a previous one to connect instantly!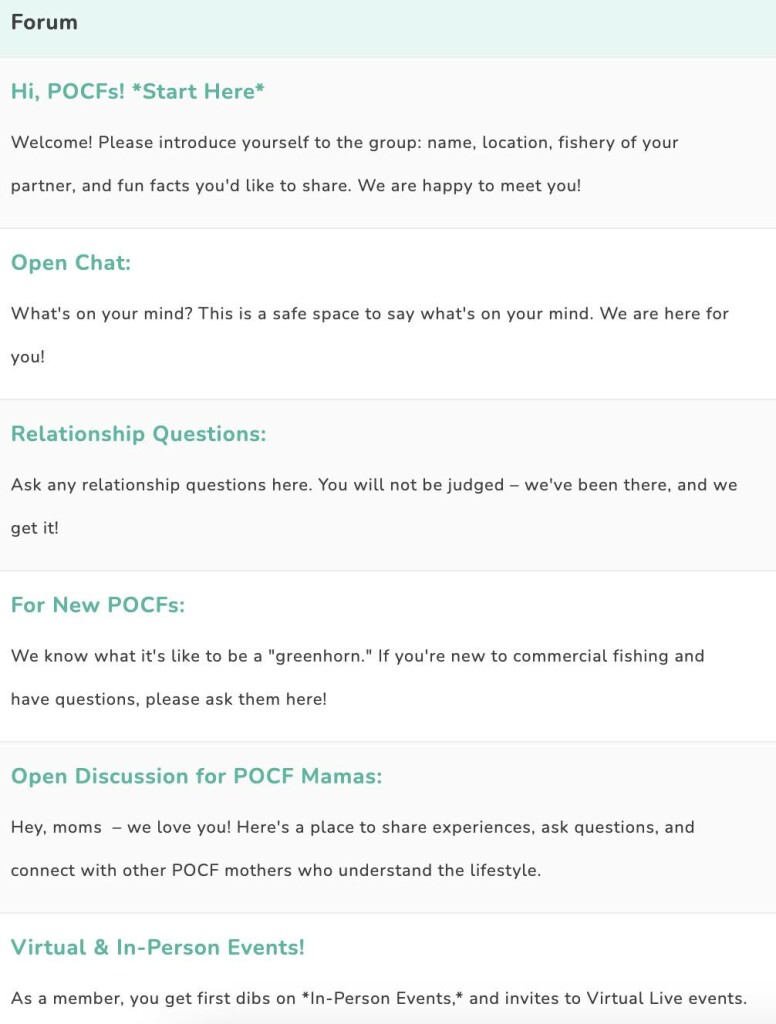 If you're not sure, you may ask, what am I doing now that shows my partner support while I'm away? How does my partner get support? Is it working?
If you have any questions, contact us directly at [email protected].
With love & #POCFpride – to many bountiful seasons and happy homes!