Record-breaking salmon hauls in Bristol Bay were met with tragedy on July 1, when the captain of the F/V Pneuma died after the gillnetter capsized in the Nushagak District fishery, sending the whole crew overboard.
Lance Eric Norby, 45, of Texas, was identified as the captain, according to the Alaska State Troopers.
"Pneuma was stuck on a sandbar when a large wave knocked the entire crew overboard. The F/V Fortress, and tenders Provider and Last Frontier responded to the call," said OBI Seafoods in a statement released over the weekend.
The Alaska Wildlife Troopers reported that they received a call just before 6 a.m. on July 1 that a commercial fishing boat was taking on water on the South end of Nushagak Bay. All three crew members went into the water, and two troopers patrolling the area in a skiff immediately responded. They were able to pull one of the survivors to safety aboard the skiff. The good Samaritan commercial fishing boats pulled the other deckhand and Norby from the water.
"Poor weather combined with an uneven fish load is likely what caused the vessel to capsize," said Austin McDaniel spokesman for the troopers, based on the agency's preliminary investigation.
A Coast Guard rescue swimmer assisted with initial medical care for the crew. Despite extensive life-saving efforts, the captain was declared deceased by Coast Guard personnel at about 9:40 a.m.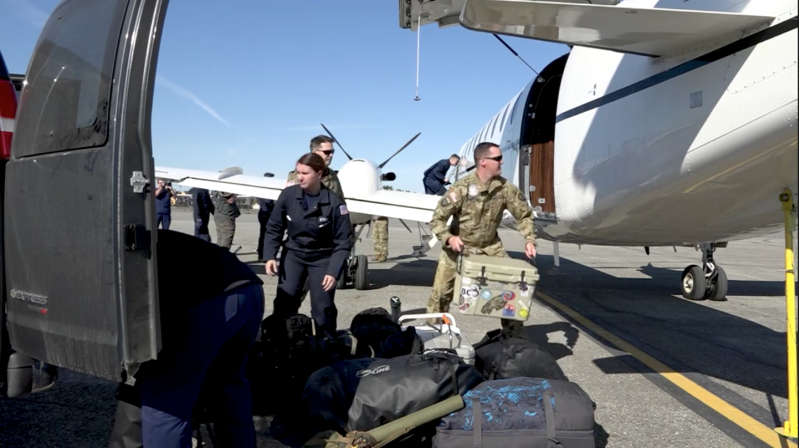 "OBI offers our sincere condolences to the family and friends of Lance Norby," according to the statement. "Lance was new to OBI's fishing fleet in 2020, purchasing the F/V Barbarian out of Egegik and renaming it the Pneuma to fish in Bristol Bay. We also extend our wishes for a speedy recovery to the other crew members."
The Alaska Wildlife Troopers also expressed thanks to the good Samaritan vessel crews for their assistance during the rescue operation.
Norby's remains were sent to the State Medical Examiner in Anchorage. The deckhands declined further medical assistance.
The Bristol Bay Regional Seafood Development Association published a series of best practices for safety onboard ahead of the season, which had been forecast to be a big one.
The Nushagak District's fleet landed 1.82 million sockeye on July 1. That broke the single-day record set the day before (June 30 2021) at 1.77 million.
As of July 6, the bay had produced more than 14 million commercial sockeye landings.