The U.S. Department of Agriculture announced a $500,000 grant for Alaska's Southeast Conference to boost mariculture and the blue economy in the state.
The Juneau-based Southeast Conference — which was created in 1958 to incubate what would become the Alaska Marine Highway System — is now charged with creating "a blueprint for a mariculture (seaweed and other sea products) processing facility on Prince of Wales Island," according to the USDA announcement.
"Southeast Alaska's vast resources and hardworking people create opportunity for economic growth and diversification," said USDA Under Secretary for Rural Development Xochitl Torres Small in the release. "Mariculture is a critical and growing income and job creator in Southeast Alaska. Farmers in the region have requested dedicated infrastructure to scale up their operations to meet market demands."
The state of Alaska prohibits open-ocean finfish aquaculture. However, the 1988 Aquatic Farm Act authorized the Alaska Department of Fish & Game to issue permits for aquatic farms and hatcheries to supply plant and shellfish seed stock. This opened the door for mariculture — sustainable and symbiotic cultivation of noninvasive and native aquatic species — in the state.
In 2018, the Alaska Mariculture Development Plan established a goal to cultivate a $100 million mariculture industry in 20 years — a 100-fold increase. One of the first priorities has been to secure seed supply through Alaska hatcheries.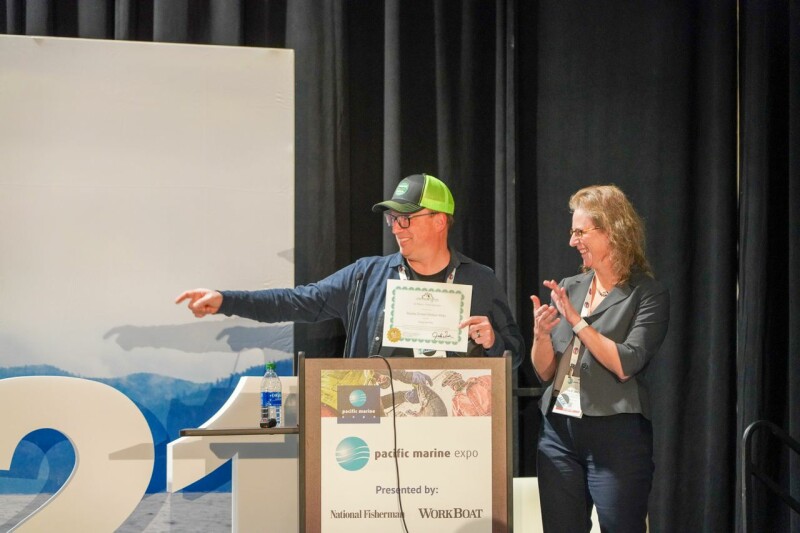 An expansion of sources for spat and seed is expected to boost investment in seaweed mariculture in Alaska, which is especially beneficial to Alaska residents, who can tend and harvest kelp farms between commercial fishing seasons.
"USDA's investment is part of an ongoing effort to help create jobs and diversify the economy in Southeast Alaska. The proposed maritime processing center will support aquatic farming of kelp, seaweed and shellfish. Co-op members will be able to handle, store, freeze, pack, process, label and load their harvest safely and cost-effectively," according to the statement.
"Alaska's first commercial farmed seaweed harvest occurred in 2017, when two farms near Kodiak produced kelp for California-based seaweed food manufacturer Blue Evolution," according to a McKinley Research report for the Alaska Fisheries Development Foundation in 2021. "As of 2021, Alaska's total seaweed mariculture harvest has grown to an estimated 440,000 pounds."
Mariculture investments also support the harvest and cultivation of wild seaweed in Alaska through the expansion and streamlining of processing, storage and global marketing opportunities across the board.
"In addition to farmed seaweed, Alaska produces wild seaweed (mostly bull kelp) for commercial uses, including food and fertilizer. Wild harvests grew from 18,000 pounds to about 87,000 pounds between 2017 and 2020."
Higher volumes and lower production costs are necessary to open market opportunities for all of Alaska's kelp products according to the McKinley report.
"The proposed mariculture incubator and innovation center is a tremendous opportunity to support value added production in the community," Markos Scheer, founder CEO of Seagrove Kelp in Southeast Alaska, told National Fisherman. "The hope is that a facility will provide a venue for multiple small- and medium-sized value-added businesses to operate efficiently and add jobs in the community. Also, we hope that this will be a model for other communities so that similar incubators and innovation centers can be built in other communities around Alaska and support this remarkable industry."