In a world of influencers and scripted reality TV stars, the Salmon Sisters have pulled up to the dock with XtraTufs, smoked salmon and warm smiles. Before anyone else thought commercial fishing could support a lifestyle brand, Claire Neaton and Emma Teal Laukitis seemed to have happened upon the idea simply because it encapsulated all the things they do well: commercial fishing; drawing, designing and creating; public and customer relations; and running a business. Now you can add cooking and writing to their resume.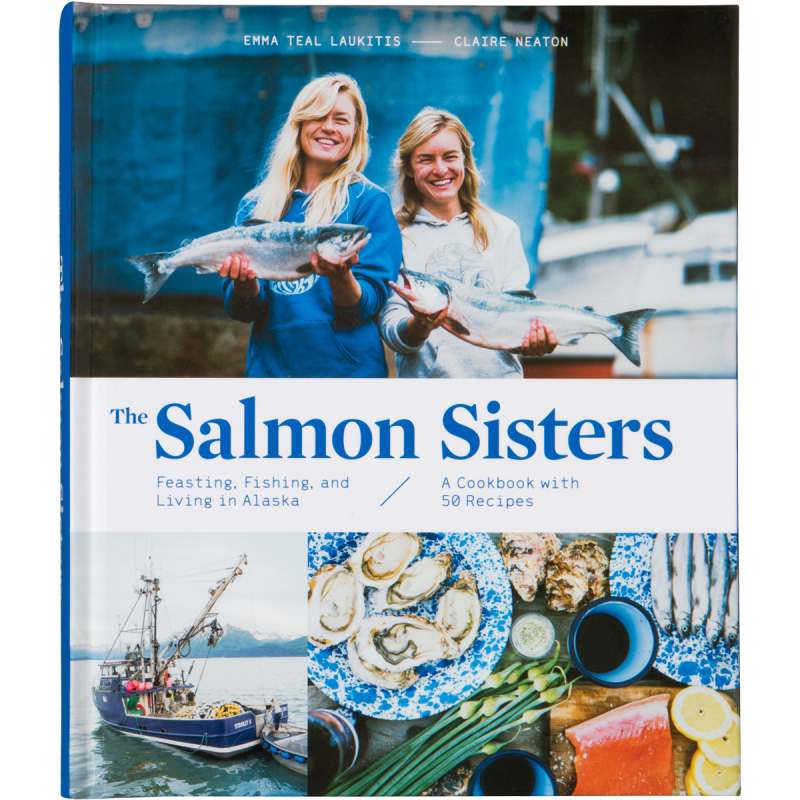 I love cookbooks almost as much as I love to eat. My favorites, however, are the ones that share origin stories and prioritize good food well prepared. That starts with good ingredients, which is one thing the Salmon Sisters had in abundance, growing up on their family homestead in False Pass, Alaska.
They did not have access to a farmers market teeming with local produce or even a regular grocery store with the basics at hand. Instead, the family learned to live on what the land and sea around them offered, and what they could procure for their remote compound that could make the trip from the Lower 48. What came out of it is a collection of recipes that feels organically cohesive and nourishing to mind, soul and body.
And the timing is just right. About two weeks before the pandemic shut down my office and sent me home with my family to fend for ourselves, this book arrived on my desk. Like so many other families during the shutdown, we found ourselves cooking out of the pantry, coming up shy on staples, making sourdough starter because it was easier than trying to procure yeast. It was also winter in Maine, and the grocery store wasn't terribly accessible.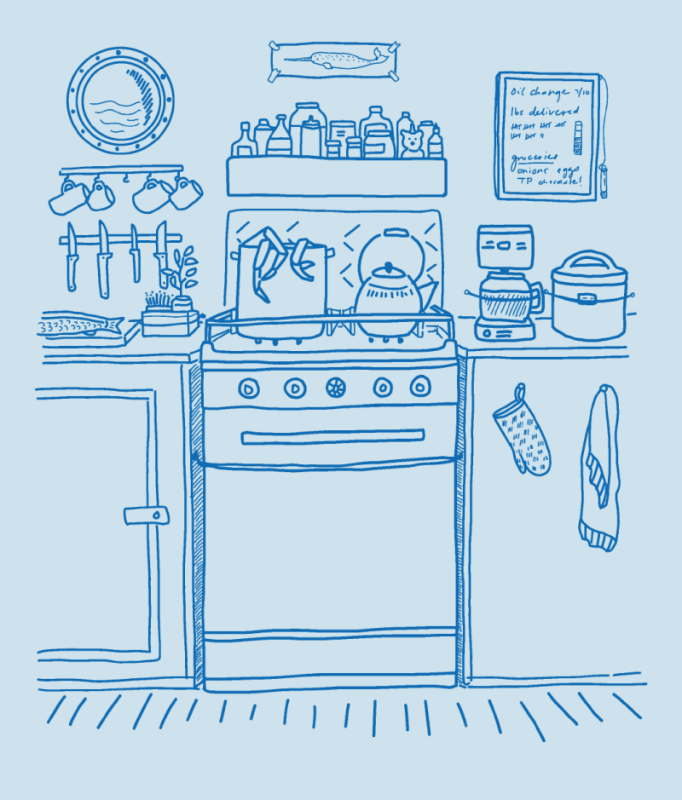 In short, our lives would come closer than ever to mimicking that of the Salmon Sisters' childhood on the outskirts of a remote Alaska village. I haven't tried every recipe, but I'm working my way through, and it brought some special delights to our quarantine.
Truly, this book could slide right into any family's Coronavirus Rescue Kit, especially since more Americans are cooking and eating more seafood at home, following the shutdowns that forced us all into our own kitchens for survival.
Yet, even if you never cook one of these recipes (which would be a shame, really), the book alone is well worth the read. The sisters explore what it means to be harvesters and homesteaders along the windswept Aleutian chain, identify the wide variety of seafood found in their home state, and prepare the bounty of the sea that came home from the family's commercial fishing boats.
Emma's elegant illustrations make the rugged wildness of this life feel simple, warm and inviting. It's a feeling that's been low in stock lately, and you'll find it in abundance in these pages.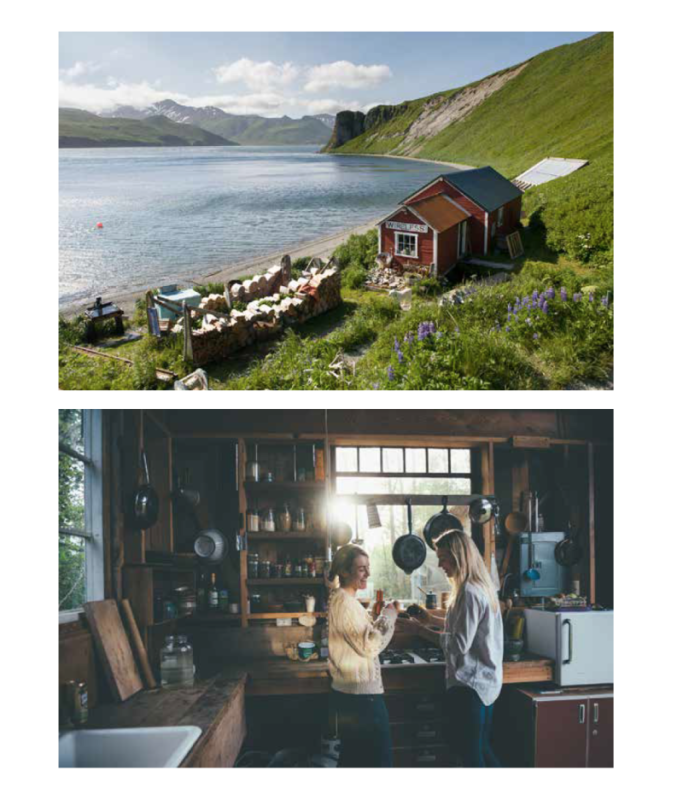 But this book is not just about fishing and cooking fish. This collection of stories, drawings and recipes are the result of a lifetime of curation by the sisters' Supermom, Shelly Laukitis, who ran things onshore and taught the girls many things as a homeschooling homesteader. These are my favorite kinds of meals — food made with love for and by the people you love. You can't go wrong with those ingredients.
I personally love the salmon cakes, made with pantry staples, including canned salmon (or fresh, if you prefer). I made the sauce with Barnacle Bullwhip Kelp hot sauce (another small Alaska company), a little Old Bay and some lemon juice for an East Coast kick.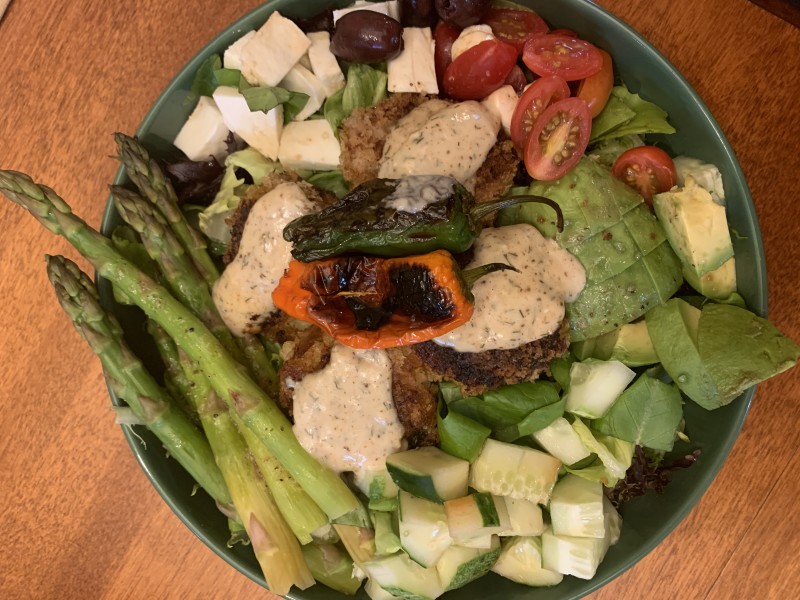 Come Christmas and New Year's, I will be putting together winter comfort boxes for my friends and family (inspired by the Danish art of coziness — a practice of enjoying the dark, cold and calm of winter). I often include a book in these collections of favorite items, my own curated collection from the year. This book is my pick for 2020 — a survival guide for all times.
If you'd like to make it your pick, too, you can order it from Sasquatch Books, buy it from any bookstore, or even get your own copy from the Salmon Sisters giveaway via Expo Online, the week of Nov. 17.
Looking for more?
Our

FREE online membership offers access to our monthly digital edition, free reports, free quarterly magazine and discussion forums.
For

$14.95 a year, get all that plus access to our digital issue archives.
For

$15.95 a year, get all that plus the print edition of

National Fisherman.