I love this recipe because it shakes up in a few minutes with hardly any cleanup and tastes like you know what you're doing. I first tried it with my husband's family on Lummi Island, Washington, when our brother-in-law made it for lunch using leftover Dungeness crab meat. I've used California spiny lobster (pictured), North Carolina brown shrimp, and Pacific rockfish, and it's delicious every time.
As with all good family recipes, the measurements are a little fuzzy so start small, then add to taste. Pro tip: use medium-firm and firm seafood such as salmon, shrimp, cod, lobster, crab, etc. You really can't mess this up.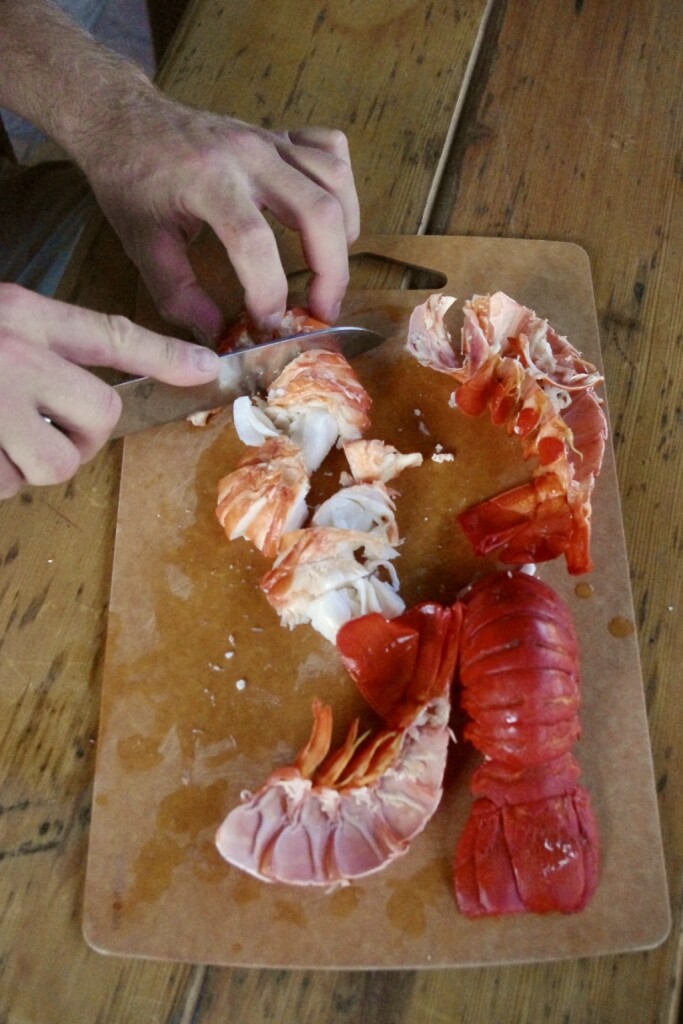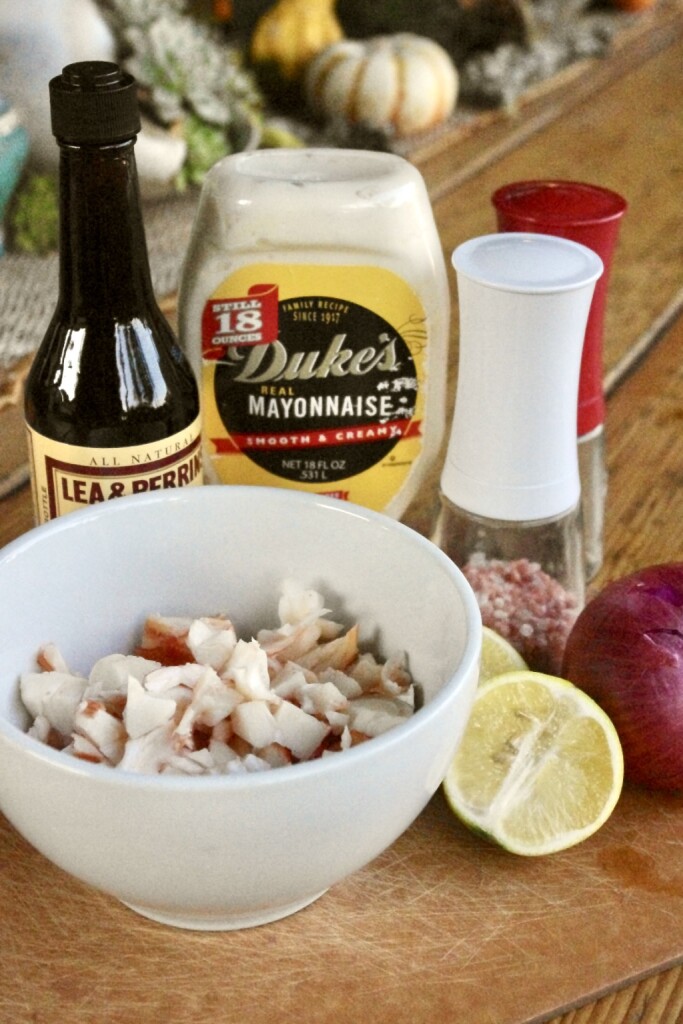 Quick Seafood Salad You Can Make in a Jar
Ingredients:
Wild-caught seafood, medium-firm to firm. Leftovers are great!
Mayo
Worcestershire Sauce
Lemon wedge
Purple Onion
Salt
Pepper
Romaine Lettuce if you want a salad or toasted bread
Chives, finely to garnish if you'd like.
Directions:
Chop enough romaine lettuce to feed your crowd. Chop leftover seafood to your preferred size and place it in a jar. Chop purple onion into bits. I did about a 1/4 of an onion because the flavor goes a long way. Dollop or squirt your favorite mayo. Eye it. You're the boss here. Pinch of salt.Pepper to your likingDash Worcestershire sauce. I'd start with about five shakes, then add to taste. Squeeze lemon wedge. I use a 1/8 wedge or the size you'd get with a glass of iced tea. Screw on the jar lid and shake together, then place atop a bed of chopped romaine lettuce. Garnish with chives
For more helpful tips for partners of commercial fishermen, visit meganwaldrep.com.