A public comment and scoping process is opening on a proposed 7,000-plus-square mile national marine sanctuary off 156 miles of California coast, to start planning for ecosystem protection that will dovetail with offshore wind energy development in the Morro Bay region, according to Biden administration officials.
The Chumash Heritage National Marine Sanctuary off the central California coast, adjacent to San Luis Obispo and Santa Barbara counties, "would protect the region's important marine ecosystem, maritime heritage resources and cultural values of Indigenous communities, while allowing NOAA to manage compatible uses within its boundaries," according to a Tuesday announcement by the agency.
"The National Marine Sanctuaries Act allows NOAA to designate and protect areas of marine and Great Lakes environments with special national significance."
With the Biden administration's policy priorities on conservation and renewable energy, the approach to a new sanctuary would include "conserving and restoring ocean and coastal habitats, supporting tribally and locally led stewardship, and advancing offshore wind and other clean energy projects," such as the Bureau of Ocean Energy Management's proposed Morro Bay 399 wind energy area, say NOAA officials.
The nomination now being advanced has proposed sanctuary boundaries adjust to exclude overlaps with the proposed 399-square mile wind energy area.
It would cover 7,670-square miles from Santa Rosa Creek near the town of Cambria, San Luis Obispo County, south to Gaviota Creek in Santa Barbara County, and extend offshore to include Santa Lucia Bank, Rodriguez Seamount, and Arguello Canyon.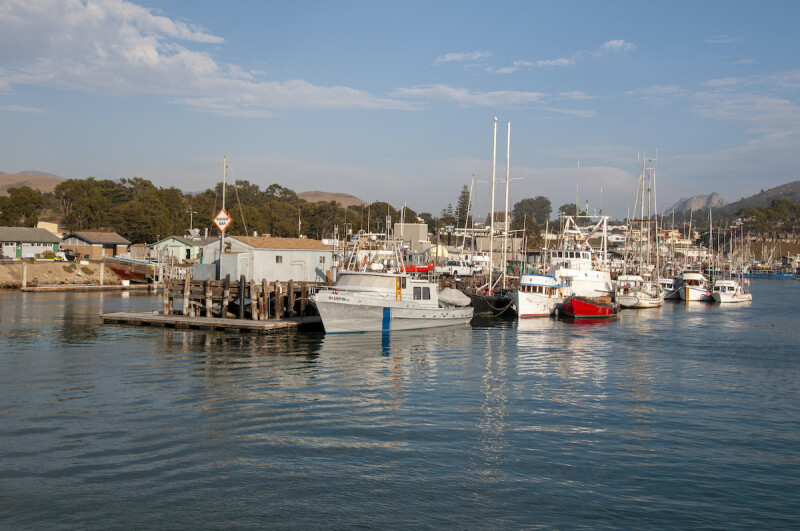 The process opens in a time of intense debate over national policy on ocean uses and planning. The Biden administration's goals – such as building 30 gigawatts of offshore wind energy production by 2030, or the so-called "30 by 30" proposal that would shut 30 percent of U.S. waters to fishing and other commercial uses – has inspired environmental activists and alarmed other ocean stakeholders.
"Conservation of marine ecosystems in the U.S. waters is challenged by a rapidly changing climate, but the proposed marine protected areas will not solve climate-related impacts on biodiversity, instead they will decrease flexibility of the fishery management system to adapt to climate change," a group of 14 prominent marine scientists wrote in a March 9 open letter to Congress.
Federal officials say the California sanctuary proposal can be an across-the-board approach to environmental protection with both conservation and renewable energy.
"On California's Central Coast, we have a chance to both harness the wind energy potential of our ocean and better protect the area's extraordinary natural and cultural heritage," said Gina McCarthy, the Biden administration's climate advisor. "To tackle the climate crisis we must – and we will – move ahead simultaneously with conservation and smartly-sited clean energy production."
The Northern Chumash Tribal Council (NCTC), led by the late Chief Fred Harvey Collins, first nominated the area in 2015 for sanctuary designation by NOAA. The council pitched sanctuary status as a means to preserve and recognize Chumash tribal history, safeguard offshore marine resources, and bring new opportunities for research and economic growth.
The area is a "significant ecological transition zone, where cooler, nutrient-rich temperate waters from the north meet warmer waters of the subtropics, providing a haven for marine mammals, invertebrates, sea birds, and fish. It includes kelp forests, vast sandy beaches and coastal dunes, as well as wetlands," according to a NOAA summary.
"These ecosystems serve as nurseries for numerous commercially and recreationally fished species, and critical habitat for threatened and endangered wildlife such as blue whales, the southern sea otter, black abalone, snowy plovers and leatherback sea turtles. In addition, NOAA has documented more than 200 shipwrecks in the area, two of which the agency worked to have listed on the National Register of Historic Places."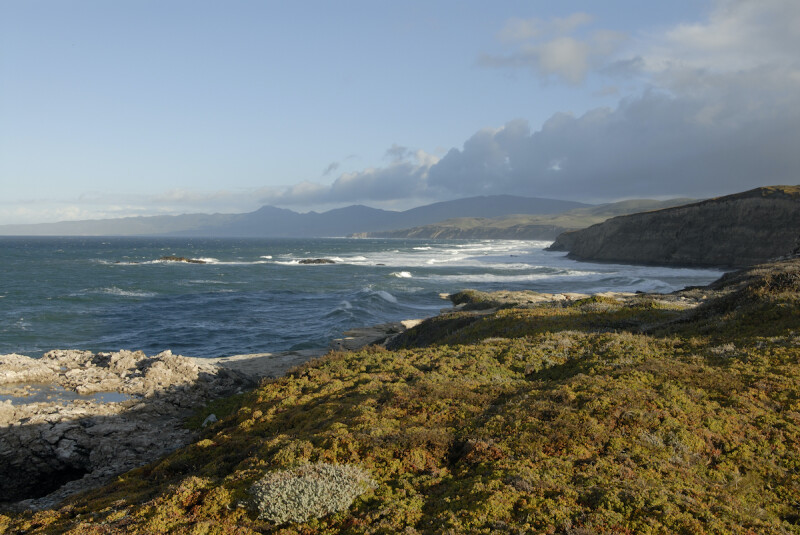 The scoping process is a first step in preparing draft designation documents to set out details of what a sanctuary would look like. Multiple steps follow, to a draft sanctuary plan and formal public hearings before an area can be established.
The public can comment on the proposed sanctuary designation until January 10, 2022 through the Federal eRulemaking Portal, www.regulations.gov. The docket number is NOAA-NOS-2021-0080. NOAA will also host virtual public meetings on December 8, December 13, and January 6, during which members of the public can offer spoken comments.
A detailed description of the proposed sanctuary, as well as additional information about opportunities to provide comment, can be found at http://sanctuaries.noaa.gov/Chumash-heritage.