Welcome to "Galley Stories®, Stories of the Bering Sea and Beyond!" A podcast proudly supported by National Fisherman and Pacific Marine Expo. Hosted by Mark Caylor, we invite you to embark on a captivating journey as we delve into the depths of the Bering Sea, uncovering remarkable tales that extend far beyond the ocean's edge. Join us for thrilling adventures and extraordinary encounters in the world of maritime exploration.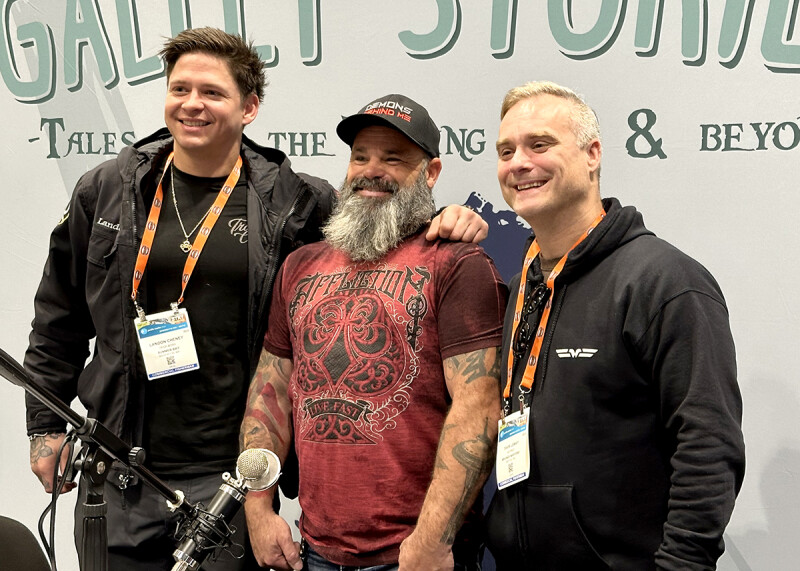 Listen or download latest podcast episode:
EP 81. Deck Boss Landon Cheney F/V Summer Bay "Thankful & Grateful"
Description: Live from Pacific Marine Expo Deck Boss Landon Cheney F/V Summer Bay was a Great Joy to record; hearing his story from him is more will do more Justice than Anything I can write.
Website: www.galleystories.net
Follow on Social Media: Twitter: www.twitter.com/Galleystories Facebook: www.facebook.com/Galleystories
For more info about the Galley Stories® podcast, contact: [email protected]