At the end of 2019, NOAA's overfished list increased by three to 46 out of 244 stocks assessed; the overfishing list came down six to 22 of 321 stocks assessed.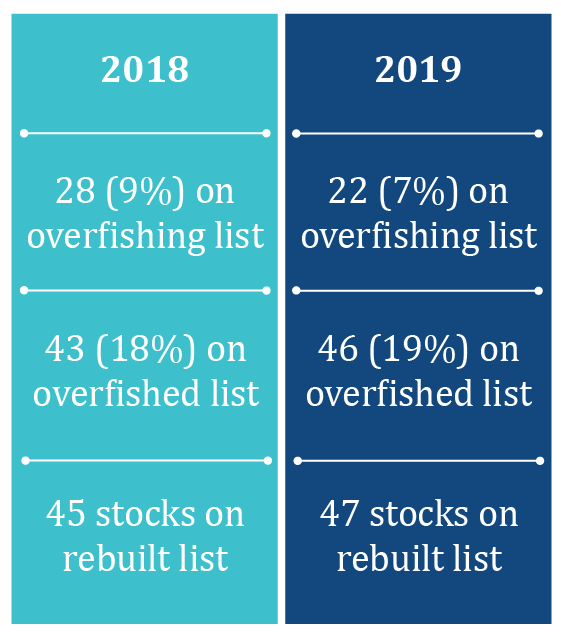 Today the agency that oversees the National Marine Fisheries Service released a report on the status of the nation's commercial stocks (for 2019) and a preview of aforthcoming economics report on the effects of commercial and recreational fisheries (for 2017) — including a tally of 1.25 million commercial fishing related jobs nationwide.
As of 2017, California took the national lead with 153,000 commercial fishing jobs. Massachusetts came in second with 128,000.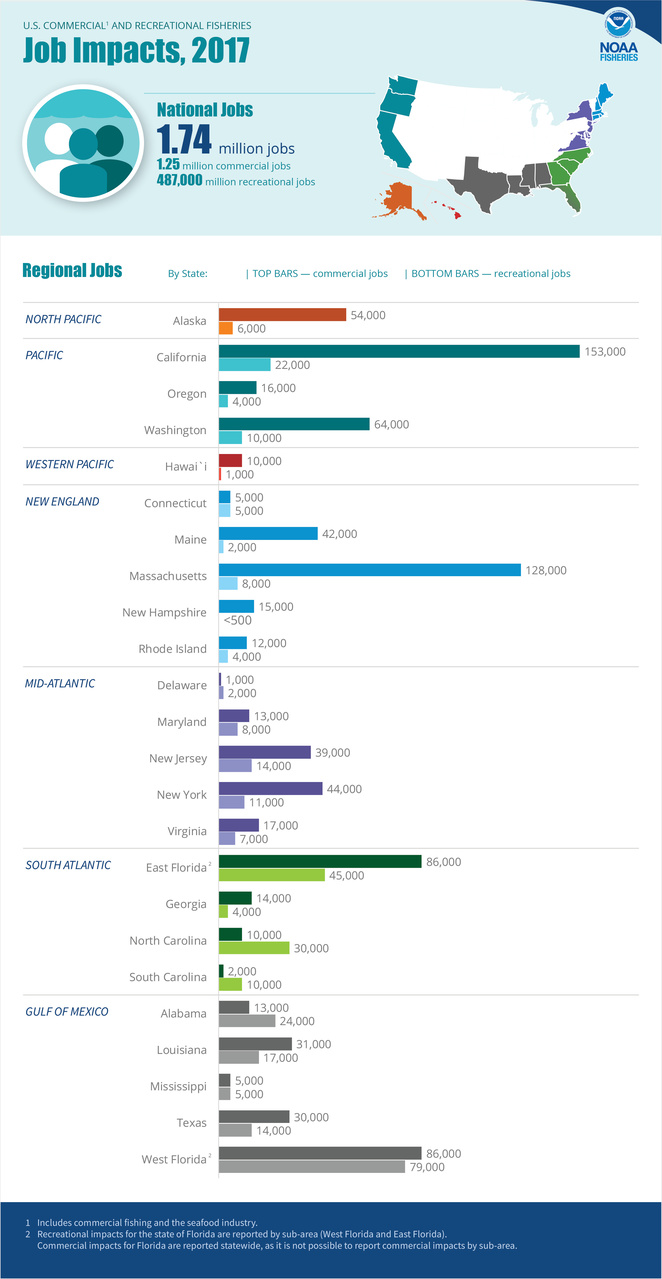 According to the 2019 stock status report, Southern California cowcod and American plaice became the 46th and 47th rebuilt stocks since 2000. White marlin came off the overfishing list for the first time since 2000.

Last year also marked the first Pacific Coast big skate stock assessment, and results show that the stock is not subject to overfishing and not overfished.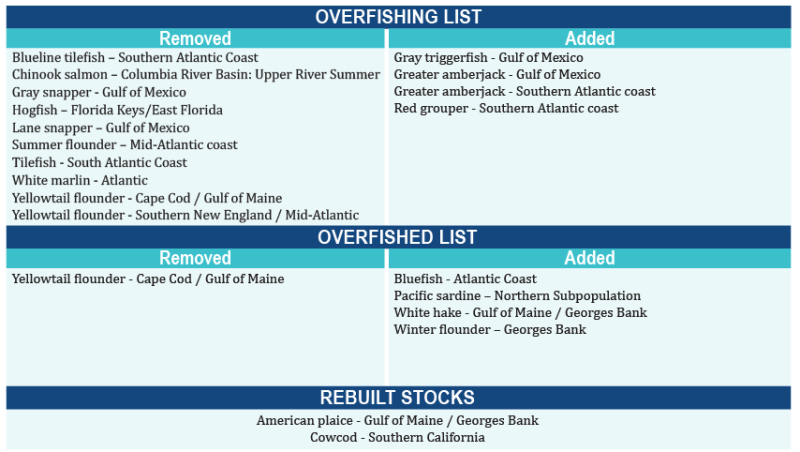 "It's important we acknowledge the achievements in sustainable fisheries made in recent years by fishermen, industries, scientists, managers, and conservationists across our nation. These updates are a testament to their outstanding work," said Secretary of Commerce Wilbur Ross.
In the status report, NOAA acknowledged that "environmental change, habitat degradation, and international fishing contributed to" new stocks being added to the overfished list. Despite the recognition that a wide range of factors contribute to a stock's decline or degradation, the notably problematic terms "overfished" and "overfishing" are still the industry standard for describing stressed stocks as defined in the Magnuson Stevens Act.

In all, the National Marine Fisheries Service manages 461 stocks or stock complexes in 46 fishery management plans, using stock assessments to determine their status.

The economic report shows that those stocks were worth $170.3 billion in commercial fisheries revenue alone, which was up more than 15 percent from 2016, according to NOAA.