Expo Online wrapped the week before Thanksgiving, but we're still giving out thank-yous to everyone who made it a great event this year.
The Salmon Sisters, Claire Neaton and Emma Teal Laukitis, have generously offered to gift attendees with some sweet prizes, including Salmon Sisters Xtratuf boots and a premium Alaska salmon box.
These Expo fans shared with us what they're missing about attending a live event in Seattle this fall. While we can't wave a wand to magic away a pandemic, we hope these books, boots and premium salmon box will make the wait for 2021 a little easier.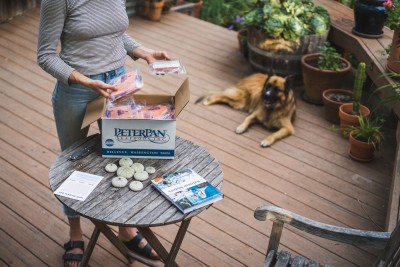 Winner of the Salmon Sisters Premium Alaska Home Pack — Chani
"Fish Expo is always a grand marking point of my year that keeps me giddy for weeks after it happens. There's nothing quite like the connection between fishermen. We all get fired up, loud, excited and crazy... it feeds our souls to be together. Fishing is a way of life that no one can quite understand except those who have experienced it. I love that expo brings us all together. I miss all of the speakers, the knot tying contest and the fishermen Olympics. I miss the late night shenanigans/pub crawl and the endless laughs of the week that keep me fed for the winter! Don't worry I'll be keeping it real from afar and thinking of all my favorite times at sea and in the boatyard to keep me smiling this year! Sending so much love to all my homies out there!"




Winner of the Salmon Sisters Xtratuf boots — Ashley from Sitka and the Alaska Marine Safety Education Association
"We are missing the opportunity to touch base with all of our friends and contacts in the industry, as well as doing our safety demo/talk! I had such a great time getting to meet many people I've only talked to on the phone or through email. Expo is such a great platform for networking, and for us, expanding our instructor network."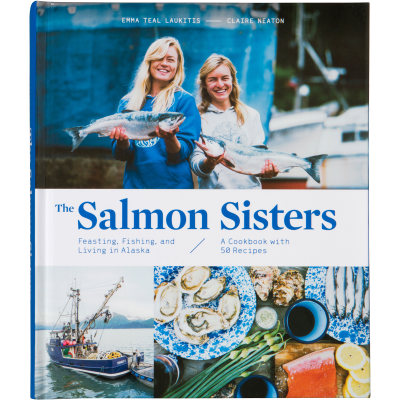 Winner of a Salmon Sisters cookbook "Feasting, Fishing, and Living in Alaska" — Nor'Quest Cyndy from Mount Vernon, WA
"I've been to the Expo for several years. Today I am attending virtually, and it certainly is not the same! I usually meet my husband there, go from one exhibit to another, try not to spend too much $$$, laugh with our "Alaska Family," head to the beer garden and try to win Seahawks tickets, go to the company party, hear about last night's pub crawl (too old for that now, thank GAWD!)"

Winner of a Salmon Sisters cookbook "Feasting, Fishing, and Living in Alaska" — Lori from Morro Bay CA
"Things I miss about the Expo?
Where do I freaking start?
1. I miss Seattle and my clean hotel room where the Room Fairy comes to replace my toilet paper.
2. I miss all the free chocolate.
3. I miss my free pens!! I actually have stooped to swiping pens from the bank. They are soooooo boring.
4. I miss seeing my friends.
5. I miss my tribe. Down here in California, I am so weary of trying to explain commercial fishing to people.
6. I miss all the positive energy, that we're fighting the same battle.
7. Of course I miss checking out what's new in the fish business.
Should I go on or shall I just relive the last years on my facebook posts?
Stay Safe Everyone."
Winner of a Salmon Sisters cookbook "Feasting, Fishing, and Living in Alaska" — BLY from King Cove AK
"The last Fish Expo my family and I attended was back in 2018. My girls loved everything about it and have since talked about wanting to go back. I think loading up on all the chocolate, pens, hats and even new boots was the highlight of their trip that year. A bonus was for our girls to see their Papa's boat named after their daddy on one of the displays! I hope we will be able to attend another expo in person in the near future! I hope everyone stays safe, and I look forward to checking out the new cookbook from the Salmon Sisters!"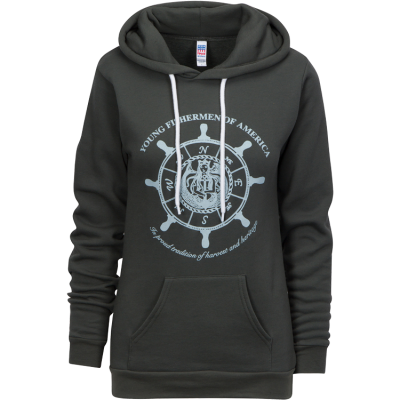 Winner of a Young Fishermen of America hoodie — cimarinkovich
"My family is big in the commercial fishing industry, so missing out on Fish Expo 2020 is almost missing out on 'family time'. Every year at expo, we travel sometimes hundreds of miles just to make it to the open bar so we can bullshit with our friends and take over the Trident party (maybe they would consider giving us a bigger portion of crab this year... I can't fill up on crab tails and cocktail sauce). I have so many memories just in that part of Seattle and I hold them precious to me, especially now. All we can hope for is a better expo next year, and a good season in 2021!"

Winner of a Young Fishermen of America hoodie — kimberleyk
"What I miss about the expo this year, is missing out on the opportunity to see customers at the expo, as well as missing the opportunity to be on the cutting edge of what is new in the industry. The expo is always a fun event to kick off the upcoming season, and it just isn't the same without it."
Winner of a Young Fishermen of America hoodie — A.E. Duck
"I am incredibly grateful and proud that our community has been able to adapt to these times, and find a way to hold the expo in any form. The spread of information and opportunity in the ever evolving maritime industry is invaluable.
"The inability to come together in person is a blow in many ways. We will miss visiting with friends and colleagues to exchange stories of the season and remember times gone by. We will be unable to truly see and assess products on display that may greatly impact our capability and capacity. For a large number of the aging segment of our industry, who hold a wealth of wisdom and experience, the online forum seems too impractical and inaccessible to participate.
"What I will miss most is the camaraderie; the exchange of ideas and experiences; being with my family and friends. Also all those free pens. I love all the pens."