The Coast Guard and a good Samaritan boat assisted five crew members of an 84-foot fishing boat near Port O'Connor, Texas, on Monday, July 26.
At about 9 p.m., Coast Guard watchstanders in Corpus Christi received a mayday call from the crew of shrimp boat Aiden Boy, reporting a collision with the fishing vessel Joseph Vu about 15 miles off Port O'Connor. Neither crew was reportedly in distress, according to the Coast Guard.
A 45-foot Response Boat crew confirmed both vessels were disabled by the damage. The crew of Joseph Vu had anchored and was conducting repairs. The crew of the Aiden Boy requested a tow because fishing nets were tangled in their prop.
The Coast Guard launched the cutter Pelican, an 87-foot patrol boat based in Corpus Christi. The Pelican crew was able to tow and transfer the Aiden Boy to the crew of the fishing boat Miss Juliana, which finished the tow to the Port of Palacios.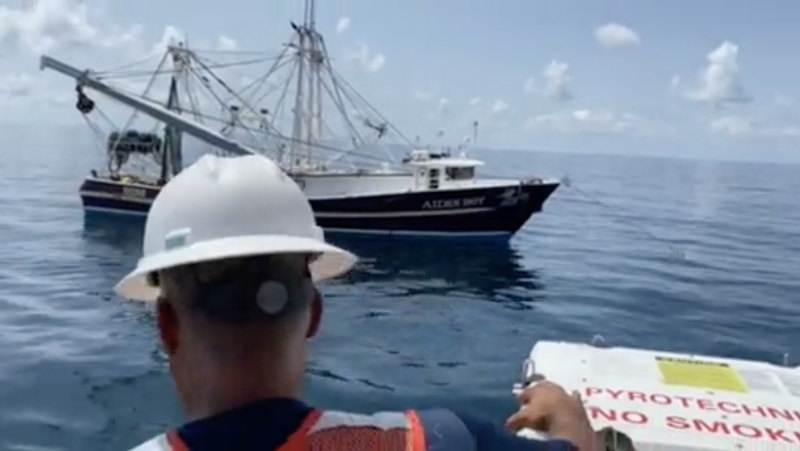 "Thanks to the seamless coordination of our Coast Guard units, we were able to quickly respond to and assist the Aiden Boy," said P.O. 1st Class Cynthia Taylor, Corpus Christi search and rescue unit controller.