Omega Shipyard in Moss Point, Miss., is nearing completion on an $8 million conversion project on the menhaden steamer Frosty Morn. The vessel is owned by Omega Protein in Reedville, Va., and will be used in the Gulf of Mexico menhaden fishery as a carry-away boat.
The 195' x 36' x 11' 2" Frosty Morn was built in 1958 for the menhaden firm J. Howard Smith by Bollinger Shipyard in Jacksonville, Fla. Frosty Morn started life as a menhaden fish steamer working off the New Jersey coast and has spent the last 50 years in the gulf menhaden fishery.
General manager of the shipyard Cedric Sargent says the yard has replaced 70 percent of the steel on the boat. The accommodations have been upgraded for an eight man crew and this included updating galley, heads, and state rooms using the Joiner Systems Marine Accommodations Systems and Closures. The Joiner Systems living quarters walls are composed of sheet metal panels with insulation sandwiched between vinyl wood-grain wall panels.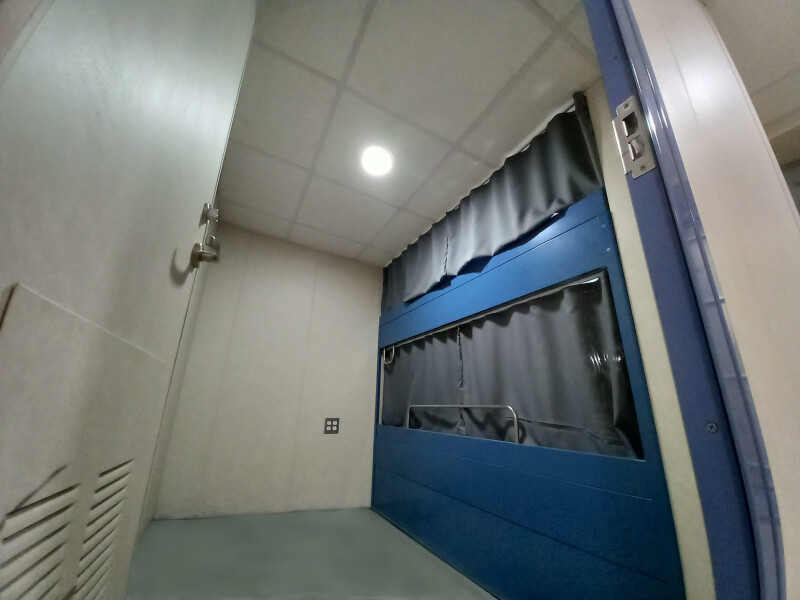 The main power comes from two rebuilt 16v-149 and 1,060-hp Detroit Diesels. Other new items are a bailing-water pump engine, 4-cylinder John Deere; Vilter Compressor Blocks, two eight-cylinder filter 458XL bare compressors; Marine Pumps Vertiflo, 4 1,600 GPM 20 HP TEFC motors with 110-volt stand still heater; and ship-set of winches include, 4 Braden Hardening winches; and 1 anchor winch. There are also two Ingersoll Rand Compressors; 2 150-kW John Deere 6068 generator sets; 2 John Deere 6068 refrigeration units with Twin Disc marine gears; 1 John Deere 6068 fish pump unit; and 1 John Deere 4045 power unit.
The boat has a new refrigeration and pumping arrangement with refurbished fish holds fore and aft that can hold 2.1 million fish. The new work includes all new deck troughs and slides for guiding fish from purse boats into Frosty Morn's fish holds.
The yard also held a Feb. 1 kickoff meeting to start the conversion of a 180' x 40' x 14' offshore oil supply vessel named La Louisiana to a fish steamer to work in Chesapeake Bay menhaden fishery, to be completed in March 2023.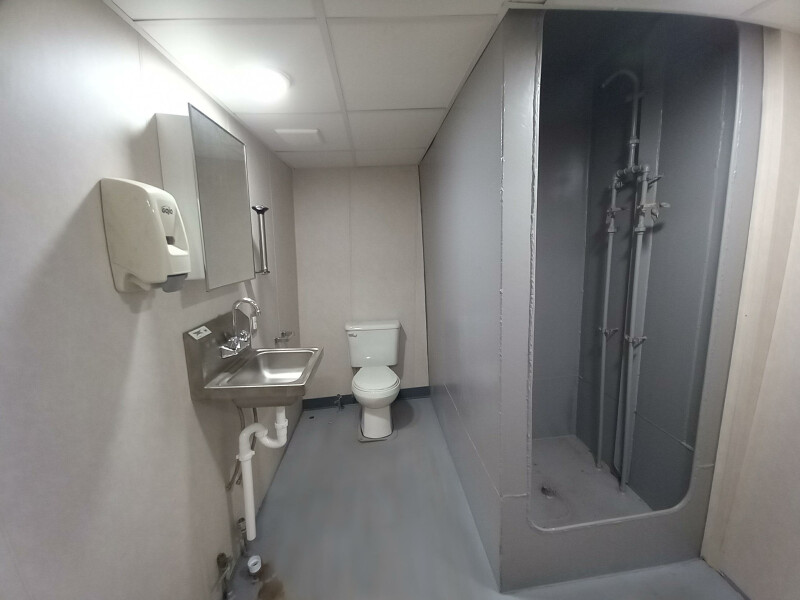 The boat will hold 1.9 million fish, and the conversion will be similar to recent conversions by the yard of the F/V Cockrell's Creek (2017), F/V Windmill Point (2017) and F/V Little River (2020) — all OSVs converted to menhaden steamers for the Chesapeake Bay fishery.